Superhero Bits: Jared Leto Hasn't Given Up On Joker, Rhodey Is Back For Marvel's Secret Invasion & More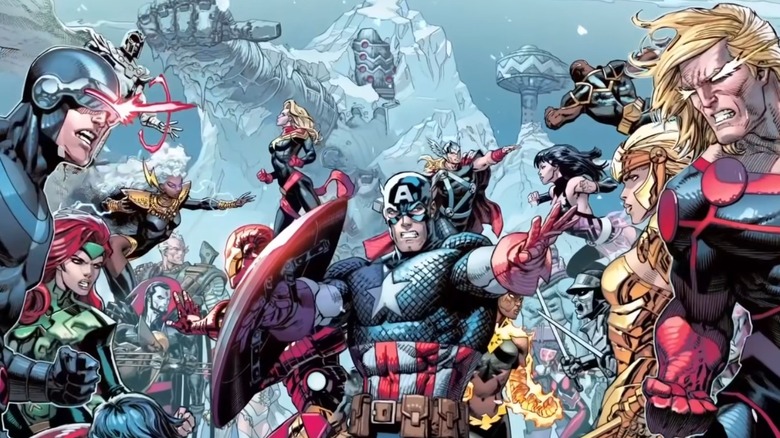 Marvel Comics
(Superhero Bits is a collection of stories, updates, and videos about anything and everything inspired by the comics of Marvel, DC, and more. For comic book movies, TV shows, merchandise, events, and whatever catches our eye, this is the place to find anything that falls through the cracks.)
In this edition of Superhero Bits:
Marvel's "Judgment Day" event gets a trailer.
Jared Leto hasn't given up on playing Joker again.
Some "Spider-Man: No Way Home" concept art.
Don Cheadle is heading back to the MCU. 
Learn sign language from Makkari of Marvel's Eternals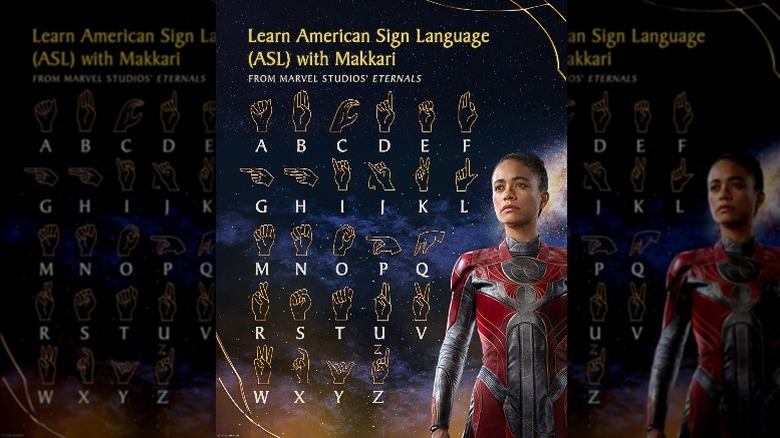 Marvel
Lauren Ridloff brought Makkari to life in Marvel's "Eternals," and not only was her character deaf in the movie, but Ridloff is deaf in real life. To help celebrate Deaf History Month, Marvel has shared the above guide so that people can learn the alphabet using sign language. So not only do we get a cool, diverse superhero, but the studio is attempting to spread some knowledge along the way.
Eternals Gilgamesh figure by Hot Toys
Speaking of "Eternals," the folks at Hot Toys have revealed the above figure immortalizing the powerful Gilgamesh, played by Don Lee, for collectors to enjoy in the form of a very detailed figure. The 1/6 scale toy comes in a box set that has actually been signed by Lee himself, which is pretty neat. The figure is expected to ship sometime in the second or third quarter of 2023. Those who are interested can get full details from the company's website by clicking here.
Ms. Marvel series synopsis has been revealed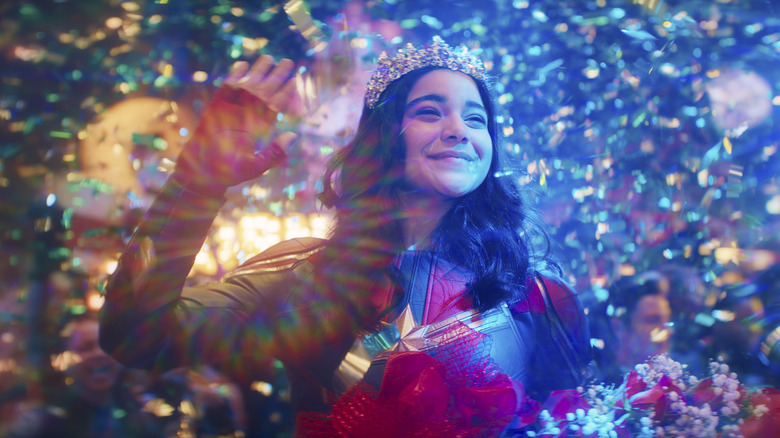 Disney+
This week brought with it the first trailer for the upcoming "Ms. Marvel" series, which stars Iman Vellani as Kamala Khan. As the footage confirmed, her powers are going to be changed in the show, and now the show's official synopsis backs that up as well. While the synopsis seems to confirm much of what readers will be familiar with from the comics, it does omit her traditional origin, which has to do with Terrigen Mist, AKA the thing that makes Inhumans into Inhumans. The synopsis reads as follows:
Marvel Studios' Ms. Marvel is a new, original series that introduces Kamala Khan, a Muslim American teenager growing up in Jersey City. An avid gamer and a voracious fan-fiction scribe, Kamala is a Super Hero mega-fan with an oversized imagination — particularly when it comes to Captain Marvel. Yet Kamala feels like she doesn't fit in at school and sometimes even at home — that is, until she gets superpowers like the heroes she's always looked up to. Life gets better with superpowers, right?
Comic books are not TV shows and TV shows are not comic books. That means things need to change when adapted for other mediums, and one can only hope that these changes work out for the better in bringing Kamala Khan to life — though fans will surely still have strong opinions about it either way.
Get to know Daredevil video
With "Daredevil" recently making its way back to Netflix, Marvel has decided to release the above video that offers a little primer on Matt Murdock, AKA the Man Without Fear. While many fans are surely familiar with the lawyer-turned-superhero and his origin story, the video is well animated and serves as a nice little watch, even for those who do know how this blind kid from New York managed to become the protector of Hell's Kitchen. I mean, hey, we all need something to do until Marvel confirms whether or not Charlie Cox is actually coming back for a new "Daredevil" series.
Jared Leto still in 'never say never' mode when it comes to his Joker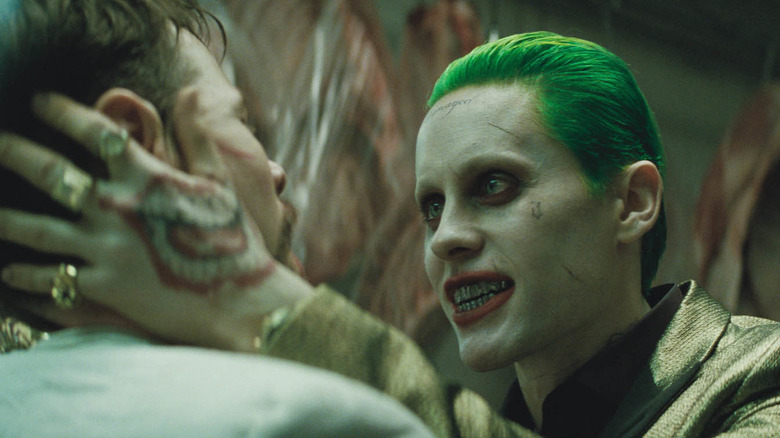 Warner Bros.
Whether or not we ever see Jared Let return as Joker remains very much up in the air. The actor first appeared in David Ayer's 2016 "Suicide Squad" and later reprised the role briefly in Zack Snyder's "Justice League," but there has been no confirmation from Warner Bros. as to whether or not we're going to see more of this iteration of the Clown Prince of Crime. Leto, meanwhile, is gearing up for a new superhero franchise in the form of Marvel's "Morbius," which hits theaters next month. In a recent interview with Variety, the Oscar-winner expressed his continued desire to revisit Joker, should the opportunity arise.
"Never say never. For me, they're like living, breathing people. I know they're not, of course, but I get attached. It's a shame to never do it again."
Whether or not we need more of Leto as Joker is very much a question of individual taste, but the ball would firmly seem to be in Warner Bros.' court on this one.
Spider-Man: No Way Home classic suit concept art
Artist Rob Brunette has shared some artwork of Tom Holland's final, classic suit from the end of "Spider-Man: No Way Home." The suit carries a lot of meaning, as it means that gone are the days of having all of that fancy Stark tech to help him along on his superhero adventures. This is much closer to the Spider-Man we're accustomed to and it was a big moment in the film. This, as Brunette points out, is the image of the suit that is being used on merch as well, beyond inspiring the look of the suit that was used in the film itself.
Don Cheadle returns as Rhodey in Secret Invasion, confirms Samuel L. Jackson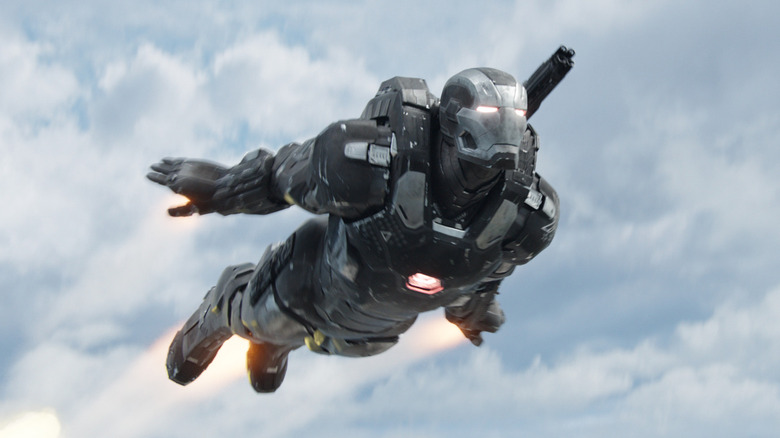 Marvel Studios
Yet another MCU mainstay is heading back to the fold for the upcoming "Secret Invasion" series on Disney+. Samuel L. Jackson, speaking on a recent episode of Happy Sad Confused, revealed that Don Cheadle will indeed be reprising his longtime role as James Rhodes, AKA War Machine, in the show based on the seminal comic book event of the same name.
"C'mon man you walk on the set, Emilia [Clarke]'s amazing ... Ben Mendelsohn, he's awesome. Don, Don Cheadle. I got Don, that's my golf buddy. I didn't realize it, but 'til we did this thing, I was like, 'We've never worked together.' We just kinda know each other, hang out and laugh ... but we'd never worked together and we finally [got to work together]."
As for how Rhodey will fit into the Skrull-filled proceedings? That is another question entirely, and one might assume this show will be a significant help in setting up the "Armor Wars" series as well. This is an interesting development, indeed.
Marvel's Judgment Day event trailer
Lastly, today brings us a brand new trailer for the upcoming Marvel Comics event titled "Judgment Day." This is the publisher's big event for the summer, and they are seemingly pulling no punches for this one. Coming from writer Kieron Gillen and artist Valerio Schiti, the event will pit the X-Men, Avengers, and Eternals against one another in what looks to be an epic-scale, action-packed superhero brawl. A synopsis for the book reads as follows:
The Avengers have become a more powerful global force than ever from their base inside a long-dead Celestial. The X-Men have achieved a form of immortality on their utopian island nation of Krakoa. And the Eternals have begun a new cycle of life as they continue their sworn mission to eliminate the Deviants. But when the Eternals learn that mutantkind itself is a form of excess deviation, a vicious assault on Krakoa ensues – with Earth's Mightiest Heroes trapped in the middle. Years of tension lead to a volcanic eruption as two worlds burn!
"A.X.E.: Judgment Day" #1 hits shelves in July 2022.