Hunger Games Filmmaker Francis Lawrence To Direct Sci-Fi Film Stalag-X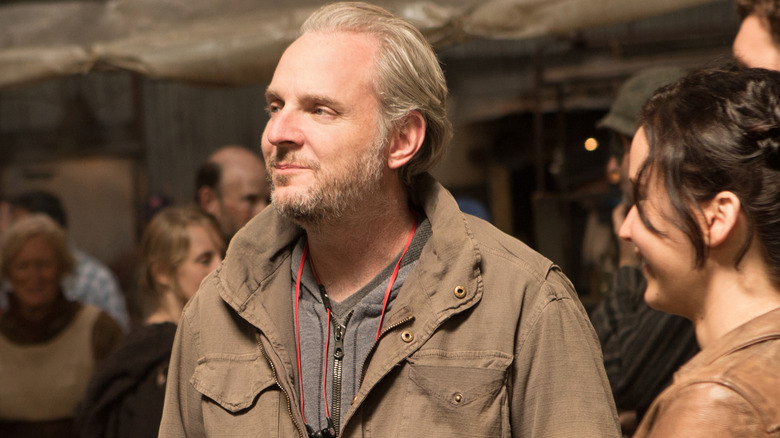 Lionsgate
Never one to stick with a single genre, director Francis Lawrence has attached himself to a new project in the form of "Stalag-X," a sci-fi film based on the 2018 graphic novel of the same name written by Kevin J. Anderson and Steven L. Sears (with Mike Ratera providing the artwork).
For those who don't know his name right off the bat, Lawrence is a former music video and commercial director who made the jump to helming feature-length movies with 2005's "Constantine." A big screen adaptation of DC's "Hellblazer" comic books starring Keanu Reeves as the titular occult expert, the film was a modest box office hit that, to quote /Film's Danielle Ryan, "has become something of a hidden gem, revered by people who like their superhero stories full of religious imagery and existential angst" (departures from DC's source material aside). Lawrence and Reeves have made it no secret they would like to make a "Constantine" sequel in recent years, either, although their jam-packed workloads alone may prevent that from ever happening.
Case in point: Deadline reports that Lawrence is now set to direct the film version of "Stalag-X," on top of producing alongside his frequent collaborator Cameron MacConomy and New Republic Pictures founder Brian Oliver and president Bradley Fischer. "Doctors" and "Doctor Who" writer Joy Wilkinson will write the screenplay for the movie version.
Lawrence is keeping busy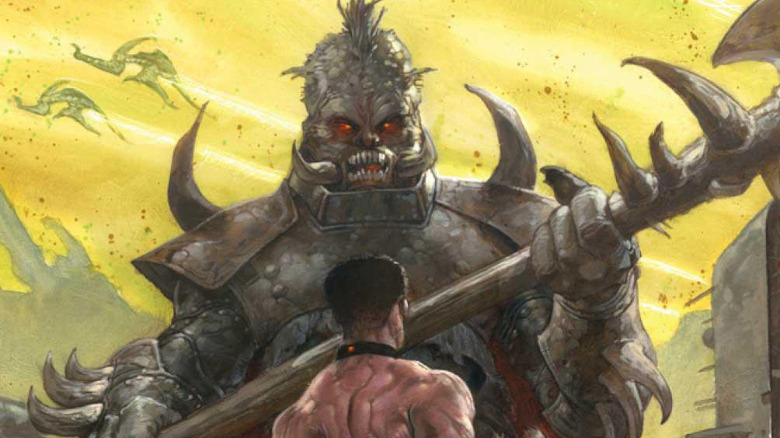 Vault Comics
Lawrence confirmed his involvement in a statement, explaining, "When I first read 'Stalag-X,' I was immediately drawn to the rich, unique world that Kevin and Steven created." The original graphic novel takes place amidst an interstellar war and is described as follows in its official logline:
Joe Human is taken to a harsh P.O.W. camp on a distant planet where he will be examined, tortured, and forced to endure experiments that rip into his very mind, as the alien Krael seek to answer the question: What is human? A question that, in their hellish situation, the prisoners are finding harder to answer.
As I mentioned earlier, Lawrence has never been one to favor a single genre as director. Besides "Constantine," his other film credits include the romantic drama "Water for Elephants," the post-apocalyptic sci-fi thriller "I Am Legend," the "Hunger Games" sequels "Catching Fire" and "Mockingjay — Part 1 & 2," and the espionage thriller "Red Sparrow." He's now set to helm the "Hunger Games" movie prequel, "The Ballad of Songbirds and Snakes," and may yet return to direct the "I Am Legend" sequel that's in the works with Will Smith and Michael B. Jordan starring. Lawrence also has the fantasy-adventure film "Slumberland" (featuring a horned Jason Momoa) coming to Netflix in 2022, so he'll be keeping plenty busy between now and the start of production on "Stalag-X," whenever that might be.
On a related note: "Stalag-X" co-author Steven L. Sears also wrote for the 1990s "Swamp Thing" and "Xena: Warrior Princess" TV shows. As for Kevin J. Anderson, he's co-penned numerous "Dune" novels and short stories with Brian Herbert, as well as the "Young Jedi Knights" books (which he wrote with Rebecca Moesta) and other novels from the old "Star Wars" Expanded Universe (AKA Star Wars Legends) that I grew up reading in the '90s. Here's hoping some of that magic translates into the movie version of "Stalag-X."