Obi-Wan Kenobi Was Retooled After It Was Too Similar To The Mandalorian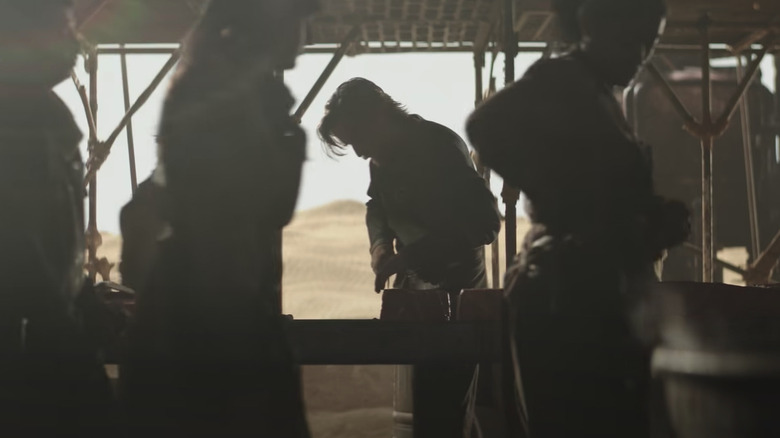 Lucasfilm
The trailer for "Obi-Wan Kenobi" has had people buzzing since the second it came out. I have watched it more times than I can count, looking for clues to what's coming. Who is he talking to when he says, "The fight is done. We lost"? Is it Qui-Gon Jinn's Force ghost? Who might we see? 
Today we learned that the series was changed a bit since its inception. A few days ago we heard that the series in its original form was too dark and that it was lightened up by Lucasfilm President Kathleen Kennedy. Now it appears that part of the changes that were made to the series happened because it might have been too close to "The Mandalorian."
Hossein Amini was the original writer for the six-episode series and was working with director Deborah Chow. Early in 2020, the studio paused pre-production on "Obi-Wan Kenobi" because "Lucasfilm was unhappy with the scripts." According to the site's sources, there was more to it. Chow apparently showed scripts to Dave Filoni and Jon Favreau who were working on season 2 of "The Mandalorian," and that changed everything. 
Could we just film both and let me watch all of it?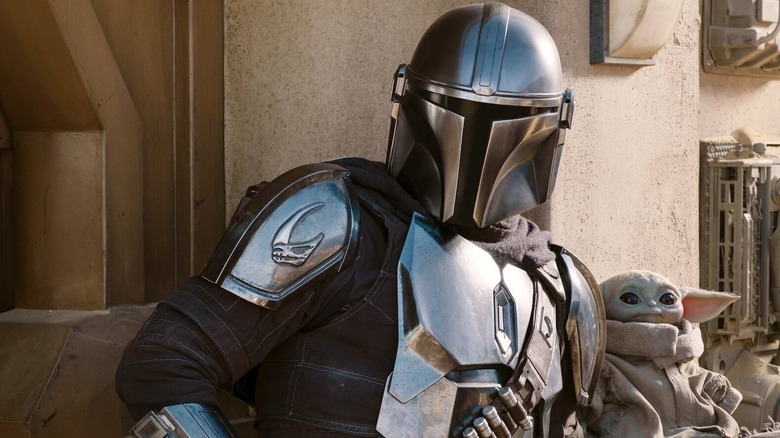 Lucasfilm
Apparently, they were worried that "Obi-Wan Kenobi" was getting too close to the "Lone Wolf and Cub" style of story with an older fighter protecting a young child. That storyline is the main one in "The Mandalorian," and the Mandalorian episodes of "The Book of Boba Fett" even featured a scene right out of "Lone Wolf and Cub" manga with Grogu deciding between a lightsaber and the little chainmail shirt that Din leaves for him as a present. (In the manga, it's between a ball and a sword.) 
In "Obi-Wan," we would have had an older Kenobi protecting a young Luke Skywalker. The change makes sense, though I wouldn't have minded seeing that. It's not like "Star Wars" doesn't have themes that repeat. Anyone ever notice how many limbs are cut off in "Star Wars"? In addition, Filoni and Favreau reportedly asked Chow to "go bigger" with the series, leading Kennedy to pause the show, and to the hiring of Joby Harold as the new showrunner. 
Though there isn't a lot of information about how far things went before the change, the site reports that they'd chosen a kid to play young Skywalker (read that in the Emperor's voice) but that no scenes had been shot. Now the role of Luke has gone to Grant Feely.
Whatever was going to happen, it doesn't matter in the end (except to that poor kid who was originally cast — I hope they put him in something else). The trailer looks amazing and I'm ready for it with my entire soul. 
"Obi-Wan Kenobi" will premiere on Disney+ on May 25, 2022.