The Umbrella Academy Season 3: Release Date, Cast, And More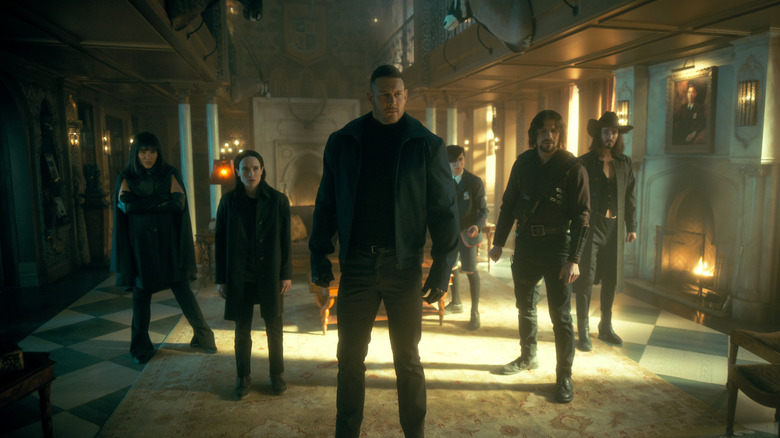 Netflix
(Welcome to ...And More, our no-frills, zero B.S. guide to when and where you can watch upcoming movies and shows, and everything else you could possibly stand to know.)
Comic book superhero stories are all the rage, and there are a few subversive stories being told alongside their more family-friendly blockbuster peers. One such series is "The Umbrella Academy," based on the comic book series written and created by My Chemical Romance frontman Gerard Way. "The Umbrella Academy" isn't as satirical or mean as something like "The Boys," and it's not quite as weird and wild as something like "Doom Patrol," but it has its own unusual twist on superhero stories and the characters that inhabit them. Fans have been waiting to see the Hargreeves family get back to the fight for quite a while, but season 3 of the Netflix original is finally right around the corner. 
The Umbrella Academy season 3 release date and where you can watch it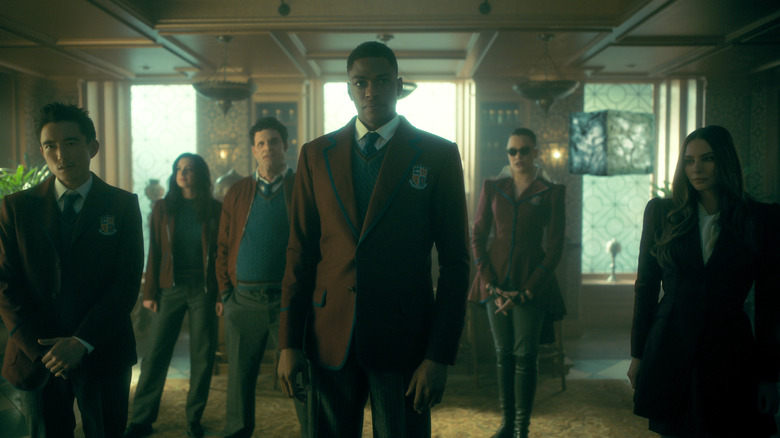 Netflix
Season 3 of "The Umbrella Academy" will premiere on Netflix on June 22, 2022. The season will likely have 10 episodes, following the precedent set by the first two seasons, and is also probably going to drop all at once so "Umbrella" fans can binge the season as quickly as possible, because this is one series that's hard to hit pause on. 
What is The Umbrella Academy?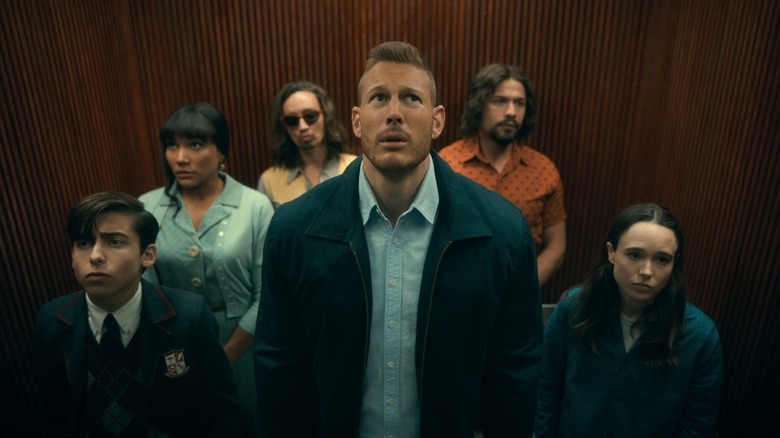 Netflix
"The Umbrella Academy" takes place in an alternate version of our own world that's disrupted on October 1, 1989, when 43 women around the world suddenly and spontaneously give birth despite not being pregnant only moments before. A filthy rich weirdo named Sir Reginald Hargreeves (Colm Feore) adopts seven of the children, numbering them instead of naming them and raising them to be a superhero fighting team he calls "The Umbrella Academy." The first season explores the lives of the team as adults, especially "Number Seven" (Elliot Page), who seems to have none of the superpowers demonstrated by the other six children. Number Five (Aidan Gallagher) has the power to time travel, and he returns from an accidental long-term trip to the future to inform his family that they're the last hope for existence, and they must stop an imminent apocalypse. 
Season 2 sees the characters sent back in time, scattered throughout the early 1960s in Dallas, Texas. Each of the siblings creates a new life for themselves in the '60s, but Five collects them to try and stop a new version of the apocalypse from happening. The season ends with the apocalypse seemingly averted, but the family has returned to a completely different timeline where dear old Dad isn't dead, and has raised another set of superheroes instead: The Sparrow Academy. 
The Umbrella Academy cast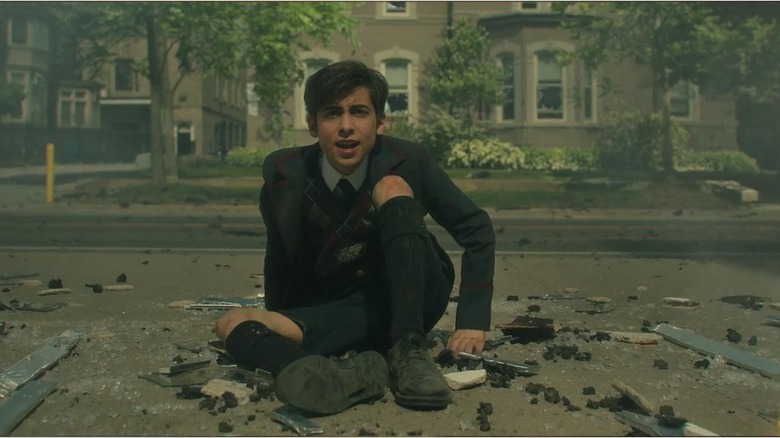 Netflix
Most of the cast of season 2 is returning for more "Umbrella Academy" weirdness, including Page as Vanya, David Castañeda as Diego, Tom Hopper as Luther, Emmy Raver-Lampman as Allison, Robert Sheehan as Klaus, Ritu Arya as Lila, and Gallagher as Number 5. Joining them are the Sparrows: Justin Cornwell as Marcus, Britne Olford as Fei, Jake Epstein as Alphonso, Genesis Rodriguez as Sloane, and Cazzie David as Jayme. Justin H. Min will return as Ben, who died in the original timeline and lived on through Klaus' ability to speak to the dead. This version of Ben is a Sparrow, and will have no memory of his Umbrella siblings, which should make for some truly heartbreaking moments. Feore will also be back as Hargreeves, though I doubt this version will be any more likable than his multiverse counterpart. 
The Umbrella Academy writers, directors, and more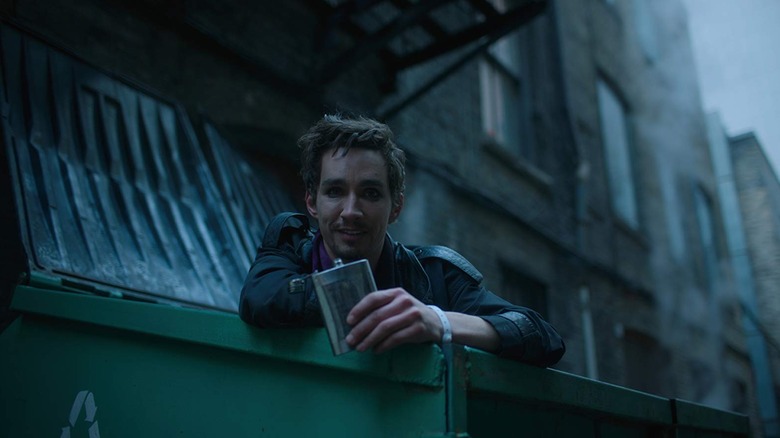 Netflix
Showrunner Steve Blackman is back for season 3, and according to Raver-Lampman, he's constantly in contact with Way to ensure that the streaming series and the comic book series compliment one another without stepping on anyone's toes. This season looks like it will be partially based upon the third "Umbrella Academy" comic arc, "Hotel Oblivion," the final published graphic novel in the series. (Book four has yet to debut, and could be where the two versions of the series truly diverge.) 
The Umbrella Academy season 3 teaser and synopsis
Here's the official synopsis:
After putting a stop to 1963's doomsday, the Umbrella Academy return home to the present, convinced they prevented the initial apocalypse and fixed this godforsaken timeline once and for all. But after a brief moment of celebration, they realize things aren't exactly (okay, not at all) how they left them. Enter the Sparrow Academy. Smart, stylish, and about as warm as a sea of icebergs, the Sparrows immediately clash with the Umbrellas in a violent face-off that turns out to be the least of everyone's concerns. Navigating challenges, losses, and surprises of their own – and dealing with an unidentified destructive entity wreaking havoc in the Universe (something they may have caused) — now all they need to do is convince Dad's new and possibly better family to help them put right what their arrival made wrong. Will they find a way back to their pre-apocalyptic lives? Or is this new world about to reveal more than just a hiccup in the timeline?