Harley Quinn Spin-Off Series In The Works At HBO Max [SXSW]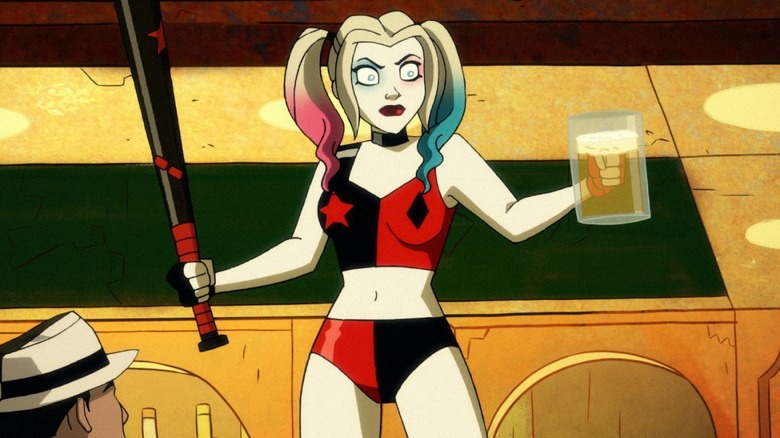 Warner Bros.
Fans of "Harley Quinn," rejoice! While we still wait, impatiently, for the third season of the animated show, there may be even more of this crazy cartoon world coming in the future. That's right, a spin-off series of "Harley Quinn," titled "Noonan's," is currently in the works at HBO Max.
The news comes from SXSW, more specifically, the Not Kidding Around: Warner Bros. Animation and the Reimagining of Iconic Characters for an Adult Audience panel, where Warner Bros. executives as well as "Harley Quinn" co-creator Patrick Schumacker teased the spin-off. Now, Schumacker specifically said it was in development, so things may change, and we may not even see this come to life, but I sure hope we do.
Sometimes you want to go where everybody knows your name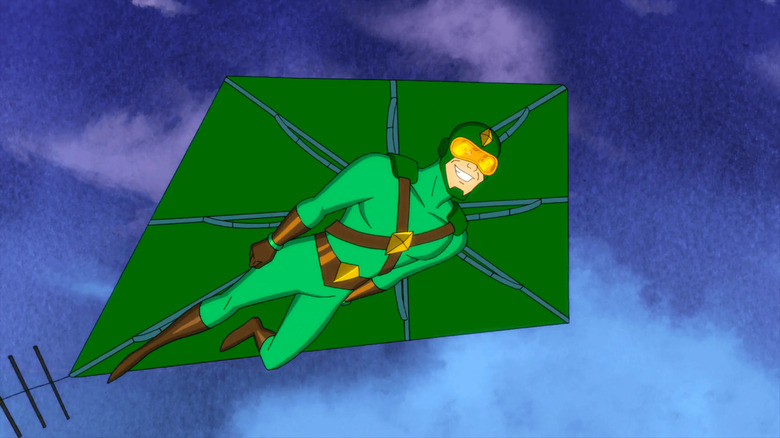 Warner Bros.
According to Schumacker, "Noonan's" will follow Kite Man as he buys Noonan's Bar, an infamous hangout spot for hitman and henchmen of Gotham that first appeared on "The Demon Annual" in 1993 and is named after hitman Sean Noonan. "He tries to run the bar by himself but it doesn't turn out so easy," Schumacker revealed. "We have Harley and Ivy appear in the first episode, but after that we have with different goons and villains appearing every episode like Lex Luthor and Bane. It will be kind of like 'Cheers' for supervillains."
Though further details are scarce, this sounds incredibly exciting. The "Harley Quinn" TV show is one of the most fun and fresh things DC has done in movies or TV in years — it's a hilarious show with a lot of heart and tons of violence. Likewise, the show reinvents many iconic DC characters — like an alcoholic Gordon, or Bane the life coach. The idea of a "Cheers"-like show with the DC villains is a winning concept, the kind of idea that's so good it is baffling it hasn't been made before. Imagine Bane, Scarecrow, and Lex Luthor just going down to the bar on a Friday evening and lamenting their latest failure at the hands of a superhero.
Except, of course, that the concept has been done before — kind of. The YouTube animated series "The Villain Pub" by Tina Alexander and Daniel Baxter began as a spin-off of How It Should Have Ended and imagines a pub that hosts all kinds of fictional villains; not just DC villains, but Marvel ones, horror ones, and more. Emperor Palpatine owns the pub and serves as barkeep, Bowser is a bouncer, and Thanos is a janitor. 
What to expect from Harley Quinn season 3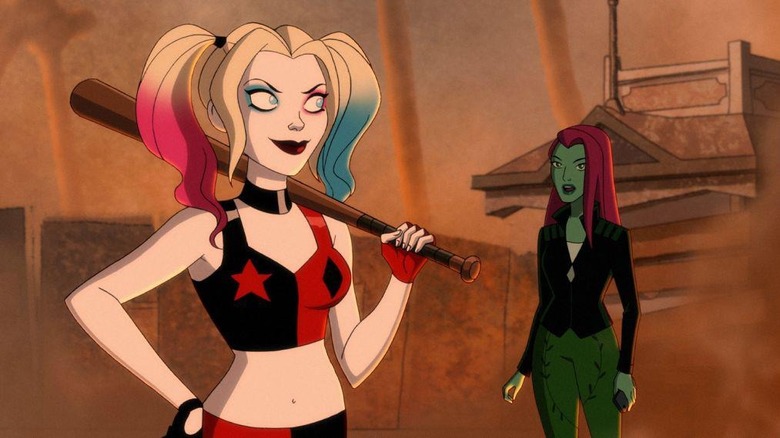 Warner Bros.
Equally exciting is news about "Harley Quinn" season 3. Though we still don't know when the show will premiere ("soon" was repeatedly used throughout the panel), we still have some juicy tidbits about the upcoming episodes.
For one, Schumacker revealed there will be an episode that will serve as a homage to Harley's first appearance. "We have an episode that's a big love letter to 'Batman: the Animated Series'" Schumacker said. "We even got some original backgrounds from the show that we use in the episode."
Lastly, when the similarity in portrayals of King Shark in "Harley Quinn" and "The Suicide Squad" was brought up, Schumacker revealed that James Gunn will be making an appearance in the upcoming season. "He is playing himself, and is directing a movie about Thomas Wayne," he teased.