You Might Have Missed Director Colin Trevorrow's Accidental Cameo In Jurassic World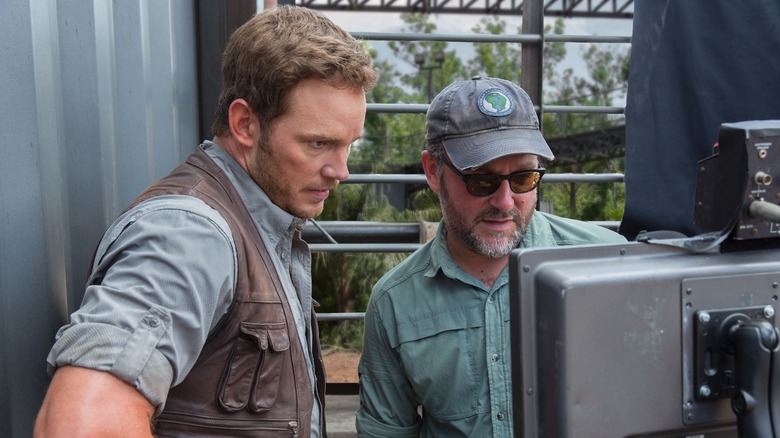 Universal Pictures
Colin Trevorrow is responsible for reopening"Jurassic Park" with the "Jurassic World" franchise. In addition to directing the first "Jurassic World," he's co-written and executive produced all of the "Jurassic World" films, including the upcoming "Jurassic World Dominion." That oversight even extends to the animated Netflix spinoff series "Jurassic World: Camp Cretaceous," which Trevorrow helmed, and the short film "Battle at Big Rock." Clearly, he's all in on the dinosaur mayhem.
However, it turns out that Trevorrow's involvement in the "Jurassic World" franchise runs even deeper than that. During an interview following the release of the first "Jurassic World", Trevorrow talked about including elements from the original "Jurassic Park" films. During the discussion, Trevorrow confirmed that in the tradition of other directors like Alfred Hitchcock, he has a cameo in the film. That cameo happens to be as a character with ties to the first "Jurassic Park" film, and it's one that longtime fans wouldn't have expected to show up.
Mr. DNA, reporting for duty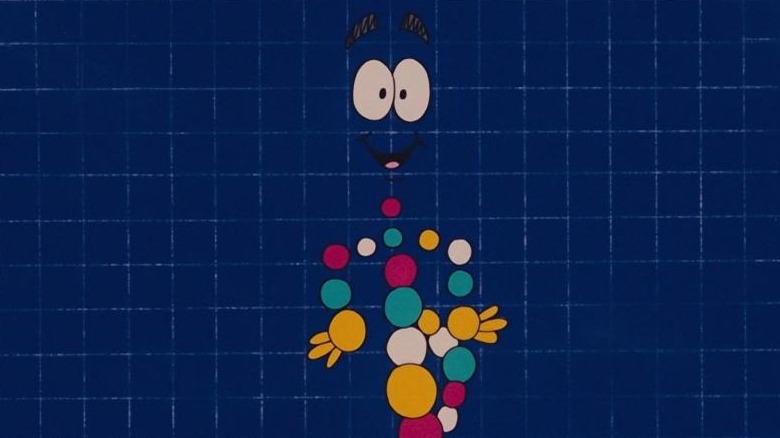 Universal Pictures
During interviews conducted with Uproxx and /Film, Trevorrow mentioned that he provided the voice for virtual tour guide Mr. DNA. When Gray Mitchell (Ty Simpkins) explores the Jurassic World visitors' center, he comes across a holographic version of Mr. DNA who recaps the origins of the dinosaurs occupying Jurassic World. Trevorrow admitted that his vocal cameo was a happy accident of sorts — not that we're complaining.
"Yeah, that's me, you know! That's my cameo! I'm the voice. That's my brief cameo in the film. I get two lines... And it actually happened by mistake — I did it once in a booth, we were at a sound mix studio, and I just threw it in there, and we decided to keep it."
This isn't the only part Mr. DNA has shown up in the larger "Jurassic World" franchise. The animated guide serves as the host of the Jurassic World VelociCoaster on Universal's Islands of Adventure. However, Trevorrow doesn't voice the animated strand of DNA there, as he's been deep in post-production on "Jurassic World Dominion." Even so, Mr. DNA remains his chipper and informative self, which provides a great sense of dissonance, since he's explaining how the Velociraptors could rip riders to shreds.
"Jurassic World Dominion" will premiere in theaters on June 10, 2022.