Watch The Five-Minute Jurassic World Dominion Prologue Now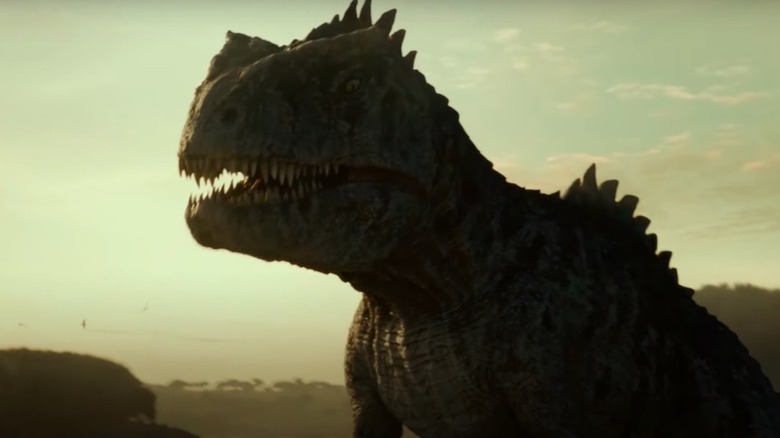 Universal Pictures
Months after it initially debuted in front of IMAX screenings of "F9," the "Jurassic World Dominion" prologue has finally made its way online for all to see. This is, in many ways, the first big piece of marketing for the dino-filled blockbuster that is making its way to theaters next summer. It would have been here this past June, but the pandemic had other plans. In any event, this footage takes us back to the distant past, and there is much to discuss. 
Let's have a look.
Jurassic World Dominion Prologue
As we can see, the footage shows us dinosaurs before an asteroid fell to Earth and wiped them all out. It's a humanless look at the creatures, which is something we haven't really seen before. It's also giving us dinosaurs with feathers, something else new to the franchise. This is very similar to what was shown in theaters earlier this year. Also of note, this is not actually going to appear in the movie, which is pretty interesting considering that this is visually impressive (and probably expensive) stuff.
Rather, director Colin Trevorrow, who directed the first "Jurassic World" and returns to the director's chair for "Dominion," filmed this as its own thing, with Michael Giacchino providing the score. Again, pretty prestigious stuff for a marketing tool. To that end, the prologue features seven new species of dinosaurs that have never been seen in any of the previous films. They were created by the folks at Industrial Light & Magic. 
Universal spared no expense.
65 Million Years In the Making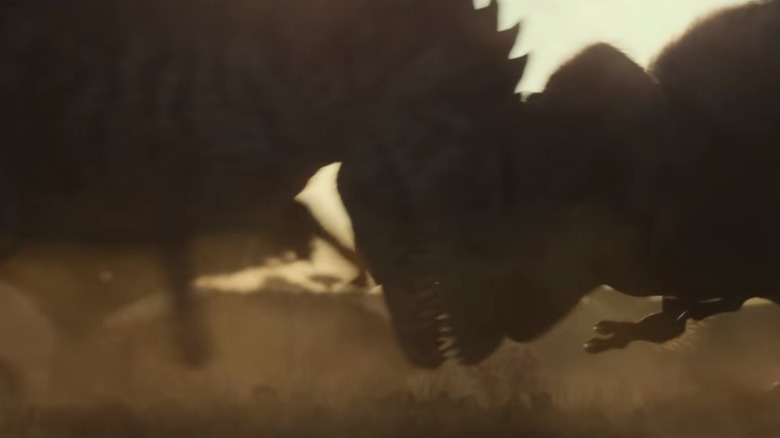 Universal Pictures
As for what this tells us about the movie itself? It seems the filmmakers are trying to connect things more firmly to the past. One thing we know for sure is that this entry will be more firmly connected to the original "Jurassic Park," with Laura Dern, Sam Neill, and Jeff Goldblum returning to the series as Ellie Sattler, Alan Grant, and Ian Malcolm, respectively. In large roles, we might add.
This movie will largely take place in the aftermath of "Fallen Kingdom," with dinosaurs now out in the world alongside humans. It will be chaos, as Ian Malcolm might say. We got a small glimpse at that chaos in the previously released short film "Battle at Big Rock."
The cast also includes Chris Pratt and Bryce Dallas Howard as Owen Grady and Claire Dearing, respectively, with BD Wong back as Dr. Henry Wu, Mamoudou Athie ("Oh Jerome, No"), Dichen Lachman ("Agents of S.H.I.E.L.D."), and DeWanda Wise ("She's Gotta Have It") also starring. Emily Carmichael ("Pacific Rim: Uprising") penned the screenplay alongside Trevorrow.
"Jurassic World Dominion" is currently set to hit theaters on June 10, 2022.