Weird Al Announces His 'Oscar Bait' Biopic Has Wrapped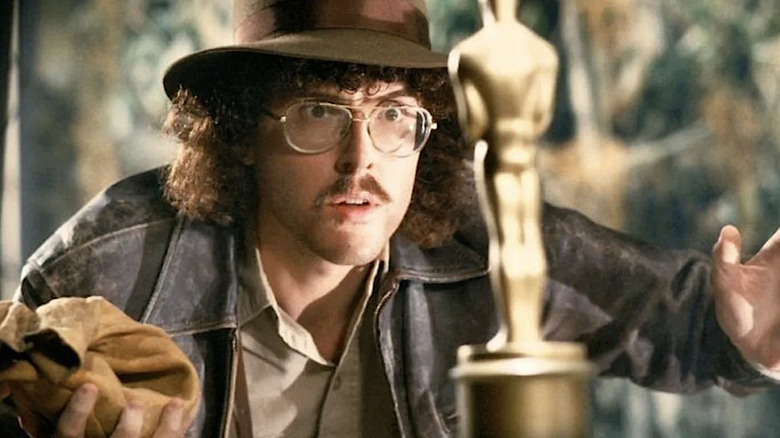 Orion Pictures
Jamie Foxx. Rami Malek. Reese Witherspoon. What do they have in common? They were all in "Short Term 12" each won an Oscar for portraying a real-life music superstar. Now, it's Daniel Radcliffe's turn to go for the gold with "WEIRD: The Al Yankovic Story," a biopic about the mind behind such genre-defining tunes as "Like a Surgeon," "The Saga Begins," and "Tacky" that's headed to The Roku Channel. The real Weird Al is producing and co-wrote the movie, which promises to be a no-holds-barred account of his life so far, including his "torrid celebrity love affairs and famously depraved lifestyle."
Yes, in typical Weird Al fashion, "WEIRD: The Al Yankovic Story" sounds less like the next "Bohemian Rhapsody" and more like a parody of "Bohemian Rhapsody" and other painfully-formulaic Hollywood musician biopics that have still managed to snag their stars the Oscars they were aiming for. And while it remains to be seen if the film amounts to much more than a longer version of the 2013 Funny Or Die "Weird: The Al Yankovic Story" trailer (which, like the new movie, was directed by Eric Appel), it seems we may be getting the answer to that question sooner than later.
Get ready for #OscarsSoWeird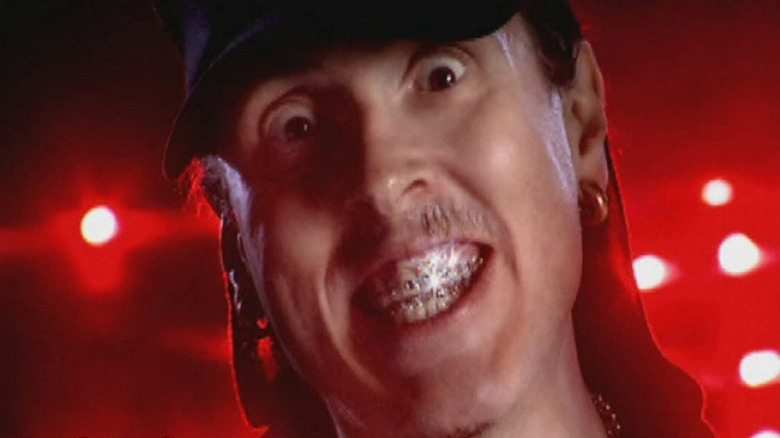 Westlake Recording[
Weird Al (or, if not that, then whoever handles his social media accounts) took to Instagram to confirm that "WEIRD: The Al Yankovic Story" has finished shooting, writing, "We just finished SHOOT DAY [18], and ladies and gentlemen, that is officially a WRAP on ['WEIRD: The Al Yankovic Story']. Everybody involved with this movie absolutely killed it, and I can't wait for the world to see this thing." The post then ends with hashtags for "Oscar Bait" and "Oscars So WEIRD," the latter of which could just as easily be a nod to the Academy's chaotic plans for the 94th annual Academy Awards as a reference to his movie biopic.
Joining Radcliffe in the "WEIRD: The Al Yankovic Story" cast are Dunder Mifflin's own Dwight Kurt Schrute III (also known as actor Rainn Wilson) as radio personality Dr. Demento, "True Blood" and "Westworld" alum Evan Rachel Wood as Madonna, and Julianne Nicholson ("The Outsider," "Mare of Easttown") and Toby Huss ("Halt and Catch Fire," "Dickinson") as Al's loving-if-confused parents. Honestly, all sass aside, this movie could genuinely end up being a more competent Madonna biopic than the one the Material Girl is making about her own life. No disrespect to her landmark music career at all, but when it comes to directing films? The Queen of Pop's previous work has left a whole lot to be desired.
"WEIRD: The Al Yankovic Story" will begin streaming on The Roku Channel on an as-yet-unspecified date.