Piano Man: Billy Joel Is Getting The Biopic Treatment With New Film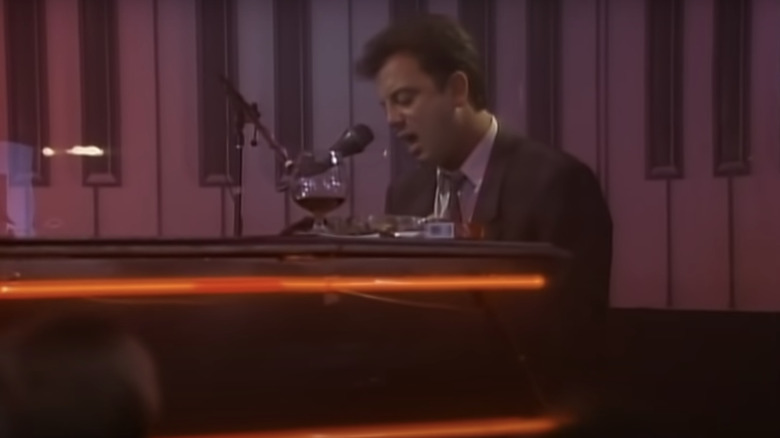 Columbia Records
The entertainment world has always been filled with a wild bunch of characters. But we're not just talking about the iconic personas of Ferris Bueller, Lucy Ricardo, Tony Montana, or Ellen Ripley. Sometimes the people behind the scenes are just as interesting as the larger-than-life roles they present to the public. And this especially applies to musicians.
Over the years, musical biopics have told the remarkable true stories of the artists that created our favorite songs. "Selena," "La Bamba," "Amadeus," and "Sid & Nancy" immediately come to mind, but newer hits like "Get On Up," "Straight Outta Compton," and "Love & Mercy" are excellent additions to the genre. After the story of the incomparable Freddie Mercury made it to the big screen, it seemed like studios were in a mad dash to make as many musical biopics as they could. In the wake of the 2018 release of "Bohemian Rhapsody," we've gotten Taron Egerton in "Rocketman," Netflix's "The Dirt" about Mötley Crüe, "Tina" and "Stardust" on Hulu, and many more released over the past five years. Now, it looks like another venerable music icon is getting the biopic treatment: the legendary Piano Man from New York City.
Scenes from an Italian restaurant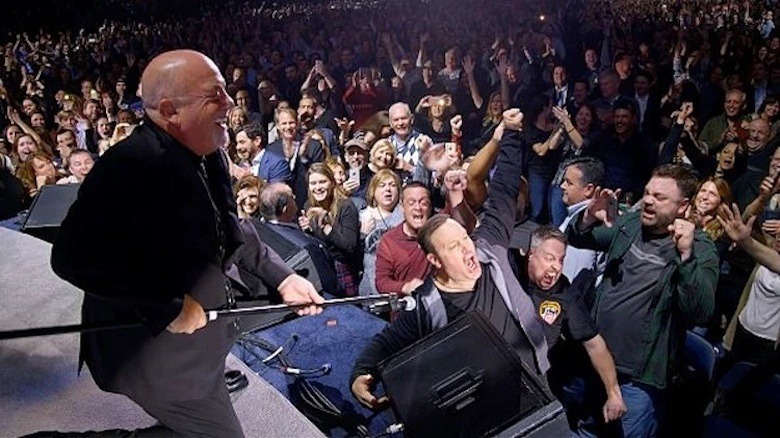 CBS
According to Variety, a Billy Joel biopic is currently in the works at Michael Jai White's Jaigantic Studios. Appropriately titled "Piano Man" after the acclaimed singer and pianist's most popular song and nickname, the film will be written and directed by Adam Ripp. Though his claim to fame seems to be producing the Coen brothers' 2012 film "Gambit," Ripp has also written and directed the indie horror film "Devil's Whisper" and the TV movie "Hollywood Vice." He also has a personal connection to Joel's story — Ripp's father is Artie Ripp, the record label executive that signed the performer to his first record deal as a solo artist and produced his debut album, "Cold Spring Harbor." In the announcement, the younger Ripp shared his excitement, saying:
"Billy Joel has been a part of my life since my father signed him to his record label when I was 4 years old; his music is ingrained in my DNA and it's been a dream of mine as a filmmaker to explore and celebrate the untold story of how Billy Joel became the Piano Man."
A free lesson in street savoir faire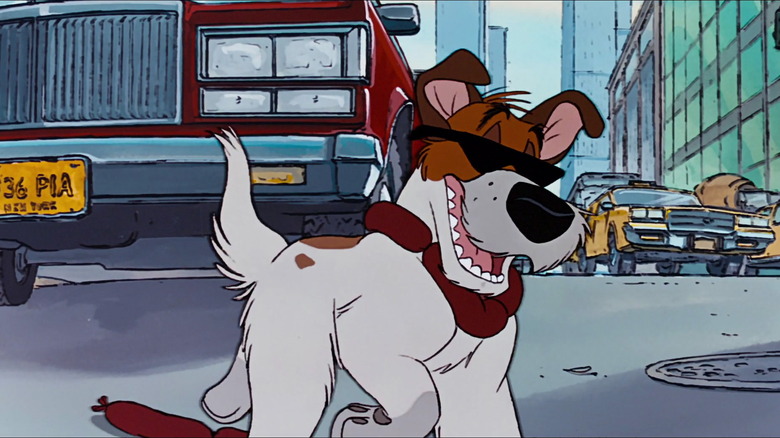 Walt Disney Pictures
Before anyone gets too excited, the report also contains a bit of a downer. 
Although the biopic is set to tell the story of Joel's early years, from his days in a Long Island cover band in the '60s to his big break in 1972, the reps for the award-winning artist and star of "Oliver and Company" say that he is not involved with this project, and no music, likeness, or life story rights will be granted to the production. Instead, Jaigantic has acquired the life rights to Irwin Mazur, Joel's first manager who signed him when he was just sixteen years old. They worked together from 1965 to 1972, the year before the hit album and song "Piano Man" was released.
Maybe it's just me, but I feel like it might be a little difficult to do a Billy Joel biopic without the man's music or likeness. Actually, they might be able to get away with not using his music since the time period that they're focusing on saw him performing in cover bands, but will they even be allowed to use his name if likeness and life story rights are off the table? Does the main character of this movie have to be called Joel Williams, with a plot merely inspired by Billy Joel?
In the end, the story will likely focus on Mazur's life. But if that's the case, then why announce it as a Billy Joel biopic? Though the team behind this film is in a "New York State of Mind," it sounds like they might have to say "Lullabye (Goodnight, My Angel)" to their original vision for "The Stranger" and avoid the "Storm Front" of lawsuits that could line this "River of Dreams." They're likely "Keeping the Faith." We'll be sure to provide any updates as they come, especially if the whole project has to "Say Goodbye to Hollywood."