Mayans M.C. Season 4: Release Date, Cast, And More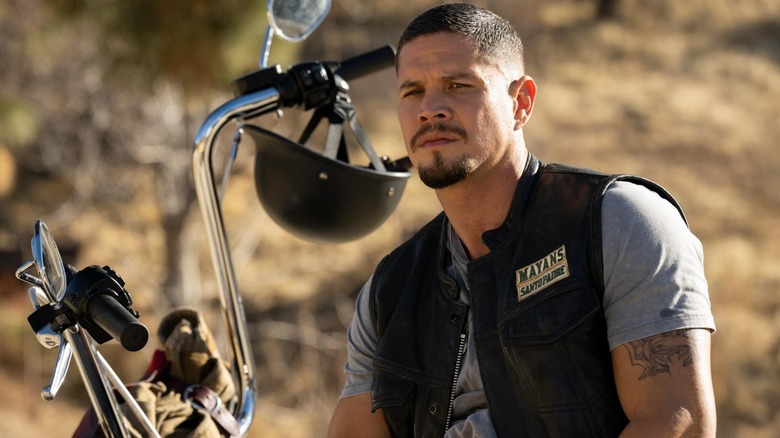 FX
(Welcome to ...And More, our no-frills, zero B.S. guide to when and where you can watch upcoming movies and shows, and everything else you could possibly stand to know.)
With three seasons under its belt, "Mayans M.C." has proven itself as more than a typical spin-off. The series, which was originally conceived as an offshoot to FX's successful crime drama "Sons of Anarchy," has grown into a serious and compelling look at gang life. The show includes great performances, including one from legendary actor Edward James Olmos. Like its predecessor, the show also seems to up the ante each season, and its third season went out with a literal bang — a cliffhanger gunshot. Read on for all the information you need about "Mayans M.C." season 4.
Mayans M.C. season 4 release date and where you can watch it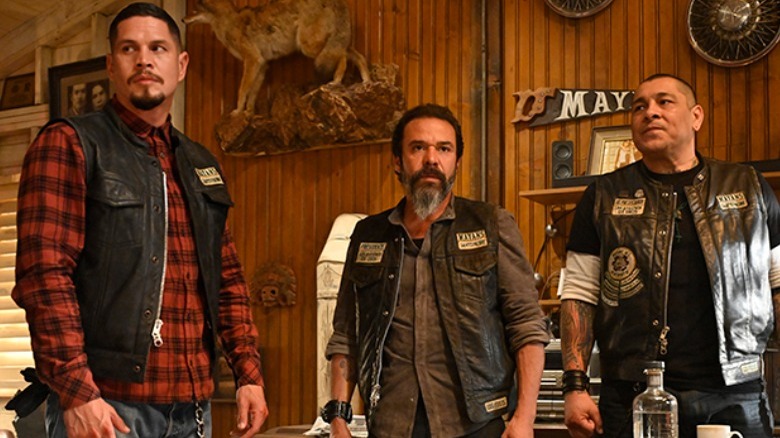 FX
The new season of "Mayans M.C." is fast approaching; the series will return on Tuesday, April 19, 2022. The show will premiere on FX, which has been its home since it began in 2018. Since Hulu typically airs FX shows either the day after they air or once the season is complete, it will likely become the streaming service home for the new season as well. The fourth installment will reportedly have 10 episodes, just like previous seasons.
What is Mayans M.C.?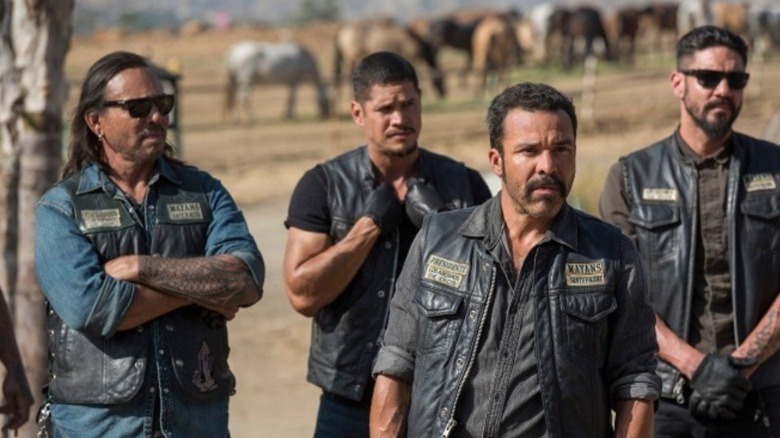 FX
"Mayans M.C." is a spin-off of the successful series "Sons of Anarchy," which ran on FX for seven seasons. Billed as a "Hamlet" riff on bikes, the series followed a violent and criminal motorcycle gang through the eyes of heir apparent Jax Teller (Charlie Hunnam). "Mayans M.C." picks up over two years after the finale of "Sons of Anarchy," at a California border town where the Mayans Motorcycle Club faces off against internal and external threats, including the Galindo drug cartel. Although a few familiar faces from "Sons of Anarchy" pop up, the series mostly functions as a standalone, exploring the relationships between Mayans members, their real families, and the crew they call family.
Mayans M.C. cast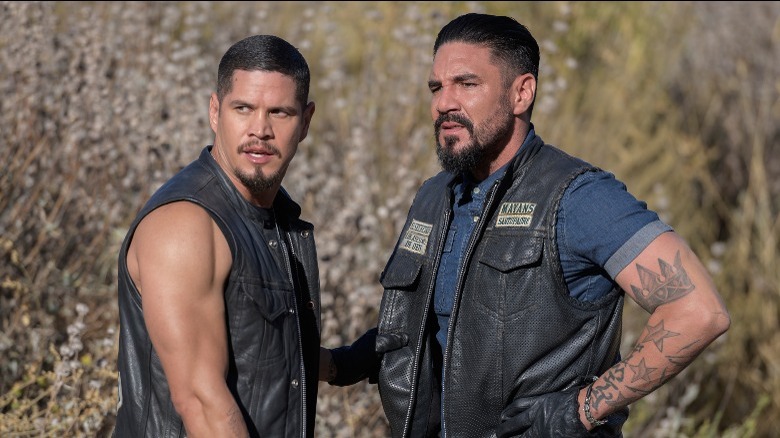 FX
J.D. Pardo stars as EZ Reyes, a "prospect" turned full-fledged Mayans member who joined the gang after his release from prison. Clayton Cardenas, who plays EZ's brother Angel, is also set to return. The full cast list includes Edward James Olmos, Danny Pino, Carla Baratta, Michael Irby, Frankie Loyal, Joseph Lucero, Vincent Vargas, Raoul Max Trujillo, Richard Cabral, Emilio Rivera, and Sarah Bolger. In the past, "Sons of Anarchy" stars including Tommy Flanagan and Ray McKinnon have also made appearances in the show.
We can also make educated guesses about who won't be coming back. Gregory Cruz almost certainly won't be returning as El Palo, since he was shot and killed in the third season finale. The latest episode also ended with the sound of a gunshot, but we don't know where it came from, meaning one other major character may be a goner, too.
Mayans M.C. director, writers, and more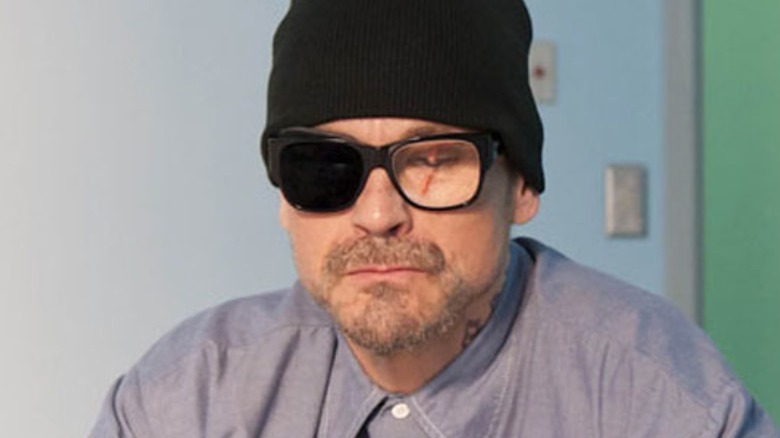 FX
"Mayans M.C." is co-created by Kurt Sutter, the mind behind the original "Sons of Anarchy." Fans of "Sons of Anarchy" may even recognize Sutter, as he took on the brutal role of imprisoned SAMCRO member Otto Delaney in the series. The show is also co-created by Elgin James, who co-created the BBC One series "The Outlaw." James uses his own past experiences as a gang member to inform the stories that propel "Mayans M.C.," as he explained in an interview with The Playlist.
At the moment, Elgin is the show's sole showrunner, as Sutter was fired from his executive producer position in 2019 amid apparent allegations of a hostile work environment. Historically, James has been credited with writing two episodes per season, so it's reasonable to expect he may pen some scripts for the show's fourth outing. James also directed a large chunk of the third season.
Mayans M.C. trailer and synopsis
Here's the official synopsis of the new season of "Mayans M.C." as shared on FX's YouTube channel:
Mayans M.C. follows the life of Ezekiel "EZ" Reyes, a newly patched member of the Mayans M.C. charter on the Cali/Mexi border. Once the golden boy with the American Dream in his grasp, EZ and his brother Angel are closer than ever after uncovering the truth behind their mother's murder while their father Felipe struggles to reconcile the choices he and his sons have made.