Warner Bros. Reshuffles Movie Slate, Wonka And Meg 2 Get New Release Dates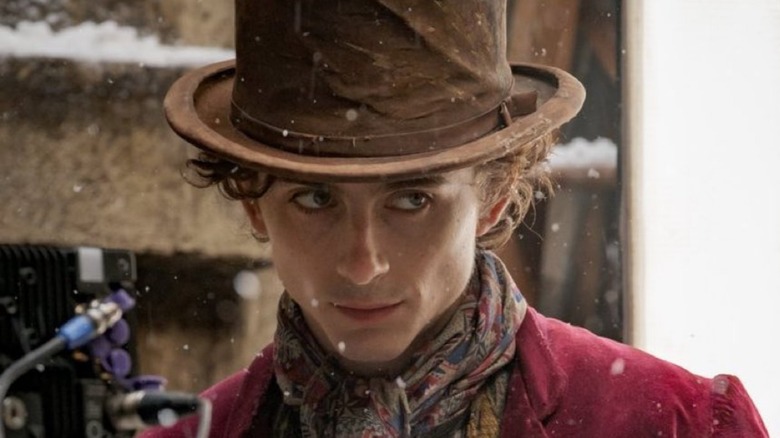 Warner Bros.
Warner Bros. decided to do some shuffling around with the ol' release calendar today, changing the landscape of moviegoing for the next year or so in the process. Not to be dramatic, but the blockbusters being shifted around the calendar are the biggest of the big movies that will get audiences out to theaters, so the fact that they're moving changes things for the industry at large. Aside from big superhero flicks like "Black Adam" being pushed back, two other franchise plays in the form of "Wonka" and "The Meg 2" have also been given new release dates by the studio.
First up, Warner Bros. is now set to release Timothee Chalamet's "Wonka" on December 15, 2023, as reported by Variety. This makes it one of the big Christmas releases next year and that could be a good place for a presumably family-friendly flick with an A-list star in the lead role. The studio is very much hoping that audiences will be interested in a young Willy Wonka before his days at the chocolate factory, which really illustrates just how far we've come in terms of studios going all-in on recognizable IP these days.
The film was originally set to arrive on March 17, 2023, meaning this is a sizable delay. Paul King ("Paddington") is in the director's chair for this one, with Oliva Coleman, Keegan Michael-Key, Sally Hawkings, Rowan Atkinson, and Matt Lucas co-staring.
The Meg 2 surfaces in summer 2023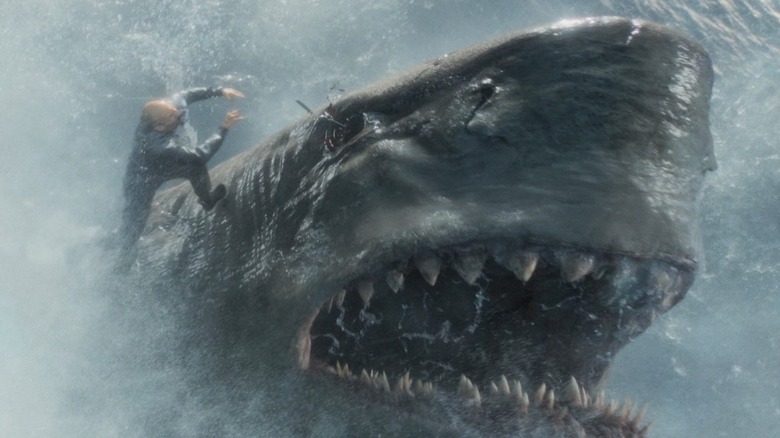 Warner Bros.
Next up, we finally have a release date for "Meg 2: The Trench," which will once again see Jason Statham doing his thing against a gigantic shark. This will be a big summer release for Warner Bros. as the sequel is now set to surface on August 4, 2023. Mark your calendars, creature feature fans.
"The Meg" proved to be a much larger than expected hit in 2018, taking in $530 million worldwide against a $130 million budget. It took a little longer than the studio probably would have liked to get the sequel underway, but it's finally happening and the release date offers further proof of that. Ben Wheatley ("Free Fire") is directing the follow-up based on Steve Alten's book series of the same name.
Joining Statham in the sequel will be Sienna Guillory, Skyler Samuels, Sergio Peris-Mencheta, Cliff Curtis, Shuya Sophia Cai, Page Kennedy, and Wu Jing. Jon and Eric Hoeber returned to pen the screenplay along with Dean Georgaris, reuniting the trio from the previous installment. Whether or not the sequel can capture that same box office magic five years later remains to be seen. It goes without saying that an awful lot has changed since 2018 and it will be interesting to see if this is the kind of movie that can sustain itself theatrically in the new normal.