The Batman Actor Barry Keoghan Feels 'Blessed' To Join DC Universe As *Checks Notes* Stanley Merkel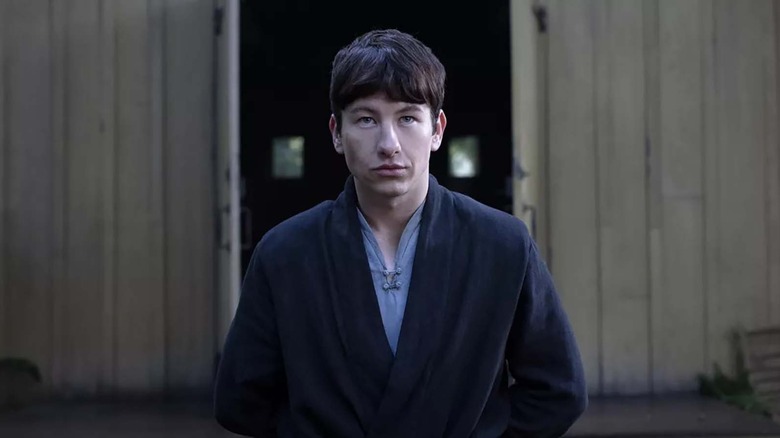 Disney+
Spoilers for "The Batman" follow.
The art of the cameo is a subtle one, despite the fact that we as a society have turned it practically into a leading part. We focus so heavily on cameos and their shock value in today's movie climate, what they bring to the marketing of a film, and how they enrich (or don't enrich) the picture as a whole. But the fact remains: they're just fun and we're never going to stop loving them. Sorry, not sorry.
Actor Barry Keoghan had one of the most anticipated and, subsequently, most talked about cameos so far this year in "The Batman" as (spoiler alert) the Joker. No, he doesn't actually play Commissioner Gordon's former partner, Stanley Merkel, like we thought — that was just a red herring. It's a small scene, but it's been one of the focal points of discourse about the new take on Gotham's hero.
Keoghan opened up about his part in the film to Esquire Middle East in an interview published on Sunday, March 6 — and he particularly credited director Matt Reeves for his performance:
"He's brilliant, man. And Matt Reeves and Dylan Clark especially and together were amazing to me, really, really amazing to me. And, you know, getting to be part of the Batman universe is [a huge deal for me]. I'm a fanboy of these movies, and especially the Batman universe. So to be in that world, I'm still pinching myself. He's a filmmaker I hugely admire as well. And to get to walk alongside him and see how he works, and seeing much like Chloe Zhao, how comfortable he makes you on set, and he gives you the time you need and what you want. I'm in such a blessed position."
In his cameo scene, Keoghan got to share the screen with the incredible Paul Dano, who (no spoilers here) plays the Riddler. The "Eternals" star also spoke about working with Dano — and made one observation I never thought of but now can't stop thinking about. "I'm a huge, huge fan of Paul. He's such a good dude as well," Keoghan told the outlet. "I've watched all of his movies, like 'Prisoners' and stuff like that. People say that we're kind of alike as well, and I'm like, are we?"
Keoghan vs. Dano: The actor face-off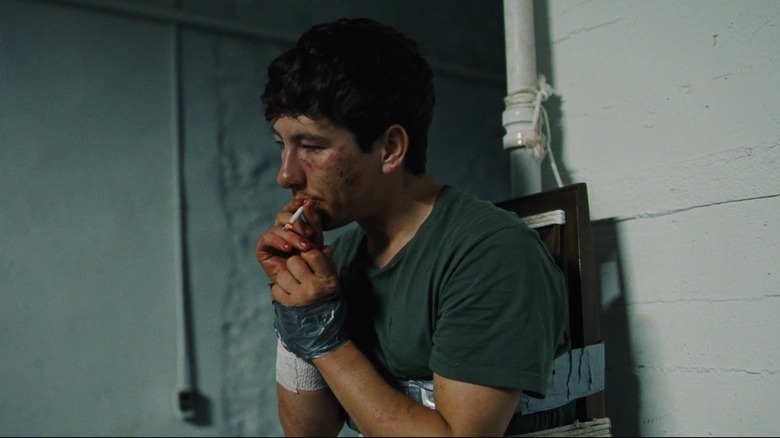 A24
I can't believe I never thought about it before. While Keoghan and Dano may not see themselves as brethren in performance — not everyone is receptive to being told they're similar to someone else — it's clear that they have comparable styles and, honestly, could play the same roles.
Think about what it would be like if a younger Dano as Martin in "The Killing of a Sacred Deer," or if Keoghan took on the dual roles of Paul and Eli Sunday in "There Will Be Blood," just to name a few. Sure, those roles would have been different if played by the other person, but would they have been bad? Or off from what was intended? Probably not. No, Dano and Keoghan have the same eerie restraint and ability to go wild at just the right moment; it makes sense that their performances would mirror each other's in some way — and it makes even more sense that that concept would come to a head by seeing them side-by-side as the Riddler and the Joker. Now just give us a movie with Keoghan's Joker at full capacity — which is probably on the horizon, let's be honest — and then we'll be cooking with gas.