Robert Pattinson, Like All Of Us, Is Terrified Of Danny Devito's Penguin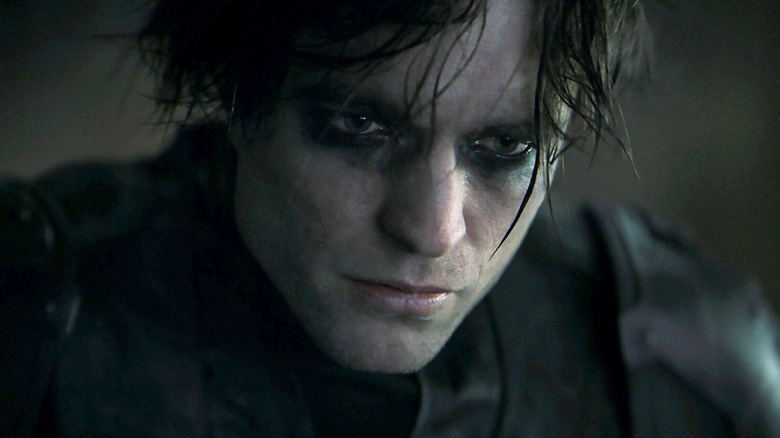 Warner Bros. Entertainment
Just days into its release, Matt Reeves' "The Batman" has hit it big at the box office with over $21 million in previews. Starring Robert Pattinson as the Caped Crusader, alongside the star-studded cast of Zoë Kravitz, Paul Dano, Jeffrey Wright, John Turturro, Peter Sarsgaard, Andy Serkis, and Colin Farrell, Reeves' entry offers a grim superhero picture (that nonetheless remains as it always has in some ways), following Batman into Gotham City's underbelly in pursuit of a killer.
Critically, it's getting praise all-around; /Film's Jenna Busch even makes an argument for the film as the best Batman entry of all. Gaining a particular shine is Colin Farrell's sleazy turn as The Penguin, whom Chris Evangelista calls, "big and broad, but not painfully over the top." The character, whom Farrell infused with one of the most memorable cinematic gangsters ever, is being dubbed one of the more likable villains of the Batman franchise, though he can be intimidating when the moment is right. Pattinson, however, has a different iteration of Pengy haunting his dreams at night. The star of "The Lighthouse" is actually the same age as this writer, so it was completely unsurprising to learn that he named Danny DeVito's version of Oswald Cobblepot in Tim Burton's 1992 Gothic fable "Batman Returns" as the most terrifying Penguin.
'It could be worse...'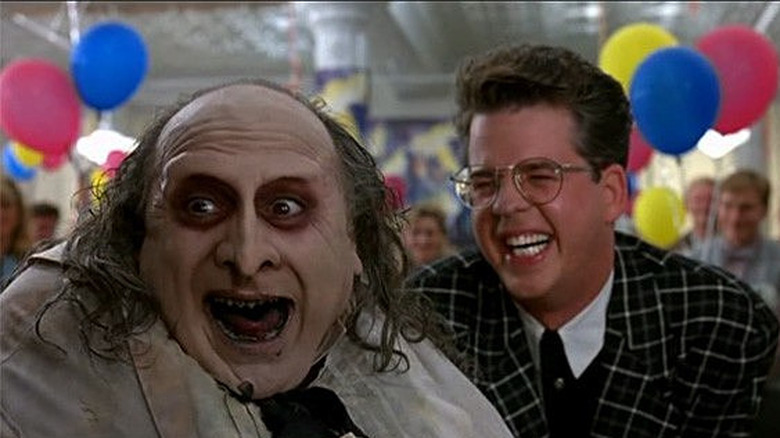 Warner Bros. Entertainment
For those of a certain age, alongside Judge Doom of "Who Framed Roger Rabbit" and the Child Catcher in "Chitty Chitty Bang Bang," there sits the tragic star of "Batman Returns." Let's speak plain here: that was Penguin's movie, and as the child who was tossed aside by his parents grew into the Ice Lounge club owner and the predator who faces off with the Batman, he had his horrifying moments. Not to be too on-the-nose, but you know what scene I'm talking about.
While doing the promotional go-arounds for "The Batman," Pattinson sat with BBC Radio 1 and gave his two cents on the DC-based comic and where it's gone onscreen. Among the anecdotes came the revelation that 1) he considers "Batman Returns to be a "masterpiece," and 2) he has been fearful of the smoking supervillain since he was a little Pattin-tot. He explains: 
 I love Danny Devito as well. Batman Returns is a masterpiece... I remember watching as a little kid and even watching it now it's one of the most disturbing things I've ever seen. It's like a little risque as well.
In DeVito's defense, I'd also be grumpy if I had to chomp into raw, room temperature fish for even a few takes.