Master Trailer: Regina Hall Finds The Darkest Depths Of Higher Learning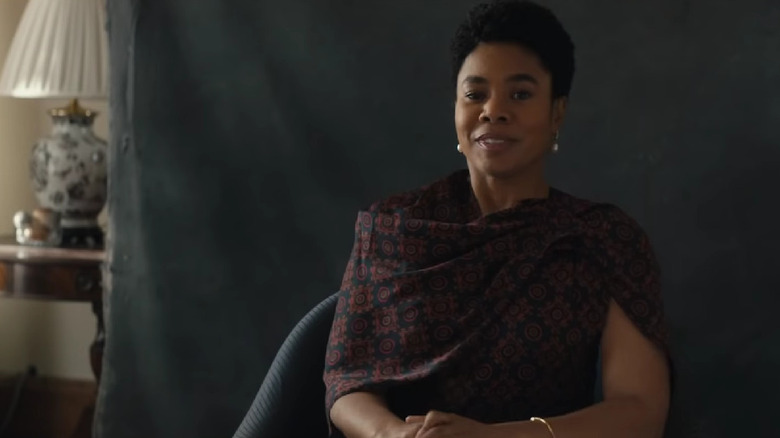 Amazon Studios
Being American means that horrors sit behind our most prestigious institutions. Dig deep enough and you'll find that the statue in your town square honors a slaveholder, some schools are named after KKK Grand Wizards, and plenty of our most time-honored traditions are often rooted in the subjugation or exploitation of others. When the public seeks to right these wrongs, they are met with volatile reactions from people who seek to maintain the status quo. "Tradition" and "heritage" have become cultural cudgels, but it's not white citizens who suffer their blows. In her directorial debut "Master," Mariama Diallo eyes the situation through the necessary lens of a queer, Black educator, while the racial dynamics find refraction through sinister occult horror. The feature premieres globally on Amazon's Prime Video this month.
Written by Diallo, "Master" surrounds a trio of women navigating elitism at fancy New England institution Ancaster College, which might be hiding something darker. The film stars the incredibly versatile Regina Hall ("Girls Trip"), who will be co-hosting the 94th Academy Awards ceremony with Amy Schumer and Wanda Sykes later this month. But before the awards get handed out, watch the trailer for "Master" below.
"This school is unwilling to see itself for what it truly is."
Hall will star as professor Gail Bishop, who has recently been promoted to "Master" of a residence hall, the first Black woman to do so. Her white colleagues (who, to reference another horror movie, probably would've voted for Obama again if they could have) seem excited for Gail to be admitted into the school's inner circle, but judging by the trailer, she won't be happy with what she finds there. At the same time, incoming freshman Jasmine Moore (Zoe Renee), might have just moved into a haunted dorm, and Professor Liv Beckman (Amber Gray) is the subject of a tenure review by a faculty with only one other Black person on it – a visibly uncomfortable Bishop.
The subject matter is relevant to Diallo, the writer and director of the Sundance-winning short film "Hair Wolf," which concerns the staff of a black hair salon fending off culture-siphoning white women. Diallo has also directed episodes of HBO's abstract comedy sketch series "Random Acts of Flyness," which a Variety review observed, "Wants to make its (white) audience feel what it means to be black in America."
Hall also executive produces the film, alongside Andrea Roa, Brad Becker-Parton and Josh Astrachan through their Animal Kingdom label.
Heres the synopsis, per Amazon:
Three women strive to find their place at an elite Northeastern university as old as the country. When anonymous racist attacks target a Black freshman — who insists she is being haunted by ghosts of the school's past — each woman must determine where the real menace lies.
"Master" arrives on Prime Video on March 18, 2022.