The 2022 Oscars Will Be Hosted By Amy Schumer, Regina Hall, And Wanda Sykes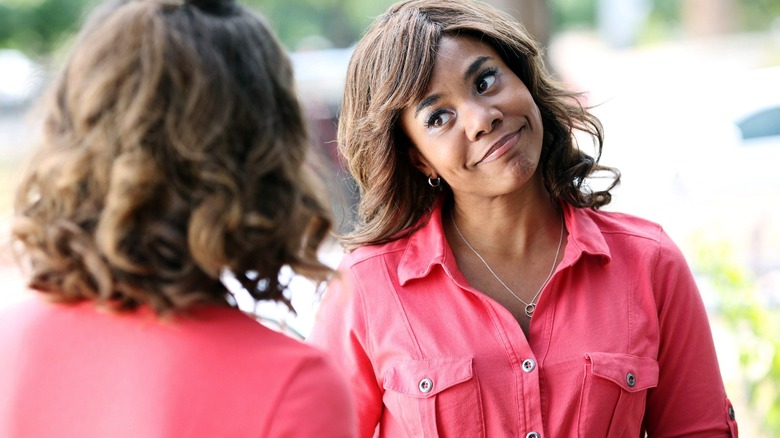 Magnolia Pictures
This year's Oscars may have finally found their hosts, and it's almost certainly not the trio you expected. After the Academy announced it would have three hosts instead of one this year, speculation flew about who might step up to emcee the event (our money was on the "Only Murders in the Building" cast). It turns out, the organization is covering its comedic bases, with Regina Hall, Amy Schumer, and Wanda Sykes in talks to host, per Variety.
The outlet reports that telecast producer Will Packer has apparently been considering a three-act structure for this year's Oscar ceremony, with different hosts each hour. While the three comedians have not confirmed the news yet, Schumer shared an Instagram post Sunday with the caption "Big fun news comin." The "Trainwreck" writer and star included a photo of her on stage as a child in the lineup of photos.
These Are The First Hosts In Two Years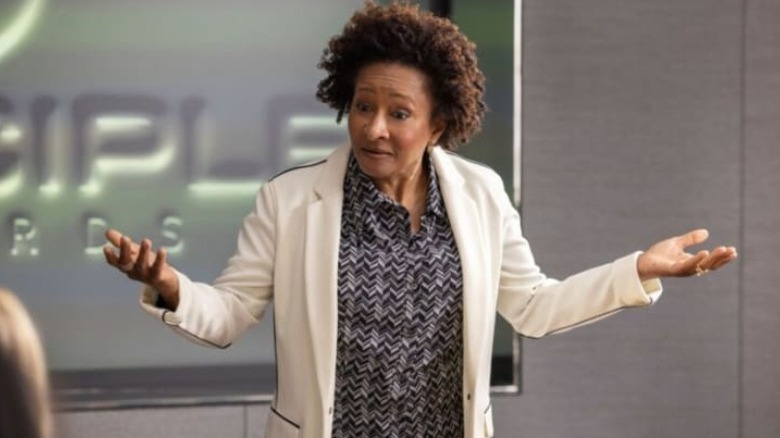 HBO Max
After two years without a host, the team behind the Oscars seems to be working overtime to come up with reasons to keep people watching. This latest Oscars news comes just hours after we learned that the Academy will let Twitter pick a fan favorite movie to be announced at the telecast, a decision that, based on everything that's ever happened on the internet, will almost certainly go sideways. Let's not forget that the Oscars also originally went host-less after an internet scandal led host Kevin Hart to step down in 2018.
While this new host lineup is solid — "Support the Girls" star Hall especially is uproarious and delightful — it does feel like a continuation of the award show's long history of throwing things at the wall to see what sticks. Maybe it's our (and the whole world's) mistake for thinking any trio of hosts would in some way be tied to one another, but these picks seem especially random.
Hall has the most direct relevance to the Oscars this year as the star of two highly anticipated new movies, "Master" and "Honk For Jesus, Save Your Soul," both of which recently premiered at Sundance. Schumer, who recently documented her pregnancy in the 2020 series "Expecting Amy," will star in the upcoming Hulu series "Life & Beth." Actress and stand-up comedian Sykes can be seen as money-hungry Hollywood agent Shuli in "The Other Two," and also has a main role in the Netflix series "Q-Force."
While multiple sources told Variety that Hall, Schumer, and Sykes will be taking the reigns for this year's telecast, ABC declined to comment on the story. The Oscars will air March 27, 2022.