Stephen King Reveals His Next Book Will Be A Holly Gibney Novel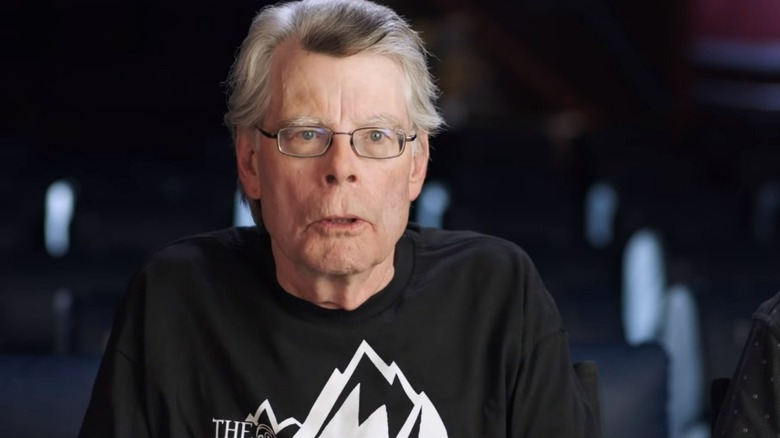 Warner Bros.
Great news, Stephen King fans! One of the greatest literary minds in all of horror isn't slowing down anytime soon. The legendary author maintains a proudly outspoken presence on social media, weighing in on everything from major current events in the political realm to adorable dog pictures. But he's also found time in his incredibly busy schedule to appear on podcasts dedicated to his acclaimed and accomplished works. Our good friends at The Kingcast, which is hosted by /Film's very own Eric Vespe and Scott Wampler, recently landed the prized guest appearance of a lifetime, a landmark moment that their entire project has been leading up to. That's right: none other that the King himself. He spoke with the two hosts for over an hour to talk about, in the words of The Kingcast's official Twitter account, "'Revival,' mortality, 'The Dark Tower,' adapting himself for the big screen, and a million other things."
As if having the opportunity to talk shop with Stephen King wasn't incredible enough, the two hosts also managed to pry some details about the latest project on the horizon. We already knew that his very next book had been announced under the title of "Fairy Tale," which King shared an excerpt from earlier this year and will hit shelves in September. But what about after that? The prolific author shared some brief details with The Kingcast and revealed the title of the next book he's just completed. Intriguingly, it will have some connections to his previous work. Get ready for a book entirely about Holly Gibney, a character from King's "The Outsider."
Stephen King's next book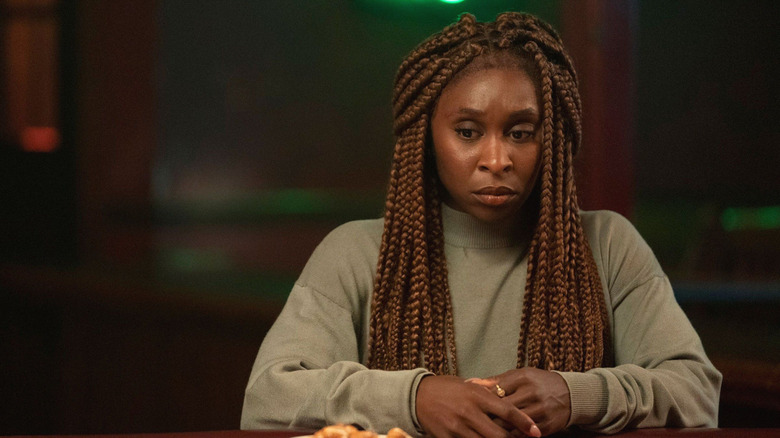 HBO
For the last several years, Stephen King fans and horror junkies at large have been enjoying the spoils of a seemingly never-ending avalanche of Stephen King adaptations, both on the big and small screens. Earlier this year, we got our first look at Blumhouse and Universal teaming up for a remake of King's "Firestarter." A month ago, Epix announced that "Chapelwaite" will receive a second season, continuing the story based on the original King novel that served as a prequel to "Salem's Lot." And most recently, the author's 1973 short story "The Boogeyman" began principal photography in New Orleans for Hulu's feature film adaptation.
Now, Stephen King has revealed his next story that will very likely lead to eventual live-action adaptations further down the line. While talking with Scott Wampler and Eric Vespe on the latest episode of The Kingcast, King revealed that the title of his next book is "Holly," focusing on the character of Holly Gibney, who was first introduced in King's "Mr. Mercedes" trilogy (and played by Justin Lupe in the TV series adaptation) and later recurred as a major supporting character in "The Outsider" (and portrayed by actor Cynthia Ervo in the HBO miniseries adaptation). According to King:
"(Holly Gibney) was supposed to be a walk-on character and she just kind of stole the book and stole my heart. So, I just finished a novel and it's called "Holly," and it's all her, man."
The reveal comes close to the end of their conversation on The Kingcast, though the rest of the episode is well worth listening to. You can listen to the full episode here and bask in the revealing, insightful, and thoroughly entertaining appearance by Stephen King. We're certain we speak for all the devotees of the author when we say that any new Stephen King work is as newsworthy as it gets. Stay tuned for updates on "Holly" and every one of King's major adaptations currently in the works.