Weetzie Bat TV Series Coming From You Showrunner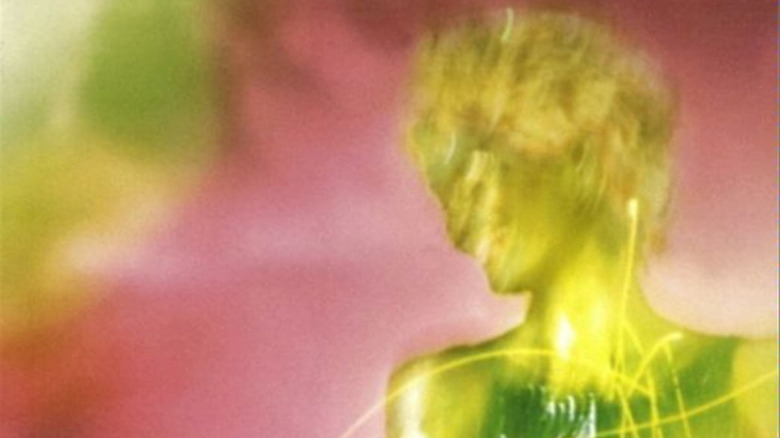 Harper Collins
If you're wondering what that strange, high-pitch sound echoing in the distance was, it was just the collective squeal of Gen X and elder Millennials losing their collective s*** over the announcement that not only is "Weetzie Bat" finally getting an adaptation, but that it's coming from Sera Gamble, the showrunner for "You" on Netflix. First published in 1989, "Weetzie Bat" was the debut novel of Francesca Lia Block, and sparked her seminal "Dangerous Angels" series of young adult novels. The books followed the adventures of the eponymous Weetzie, her best friend Dirk, and their friends and family in a dream-like version of Los Angeles. After a genie grants Weetzie three wishes, she must come to terms with the unexpected ramifications of her decisions.
"Weetzie Bat" has also come under extreme scrutiny, including calls for bans of the book, because of its willingness to tackle difficult topics like LGBTQIA+ issues, gay marriage, children born out of wedlock, common-law marriages, blended families, abortion, and the AIDS epidemic in a way that was accessible to pre-teen and young teen audiences. "Weetzie Bat" has been largely considered as one of the most groundbreaking queer young adult novels ever written. That said, the book does have a rampant issue of Weetzie's fascination with Indigenous culture to the point of cultural appropriation as a way to distance herself from her whiteness, something Block has openly apologized for including. Hopefully with Gamble at the helm, there can be an educated reckoning with Weetzie's fascination to update the story for 2022 audiences.
Peacock is smart to take the Gamble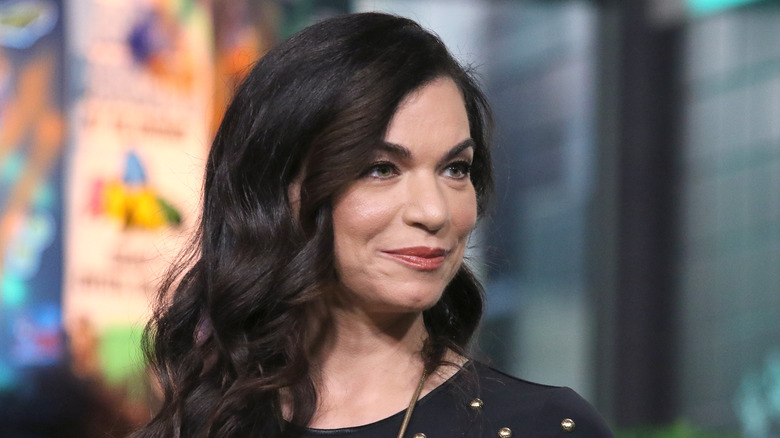 Jim Spellman/Getty Images
The upcoming "Weetzie Bat" series is the second from Gamble to get the go-ahead from Peacock, who also tapped her for the adaptation of Caroline Kepnes' book "Providence." The latter is the second series of Kepnes to be adapted by Gamble, with "You" on Netflix being the first. Gamble will write and executive produce the "Weetzie Bat" series, with Paul Shapiro, Greg Silverman of Stampede Ventures, and Vince Gerardis and Hope Rieser Farley of Startling Media also executive producing. Chris Schelling, Liz Lippman of Stampede Ventures, and Block will co-executive produce, and UCP will serve as the studio.
I have loved #WeetzieBat for much of my life. It's like this club I'm in, where I spot the book on people's shelves and we both start gushing. I'm so grateful to get the chance to adapt it. @francescablock 🎇✨🌟 https://t.co/v4DoDLUVJW

— Sera Gamble (@serathegamble) February 28, 2022
After the success of highly stylized teen shows like "Euphoria," the dream-like world of "Weetzie Bat" is bound to be a banquet of aesthetic delight. A former showrunner for "Supernatural" and the co-creator of "The Magicians," Gamble is a perfect fit for the complex and magical world of "Weetzie Bat," especially as someone who loved the book during her formative years. No word on whether or not this is being made instead of the previously announced film adaptation from A24 with Anya Taylor-Joy, but considering there's been no real updates in four years, it seems safe to assume that the movie is off and the series is on.