The Adam Project Trailer: Ryan Reynolds Has To Stop The Invention Of Time Travel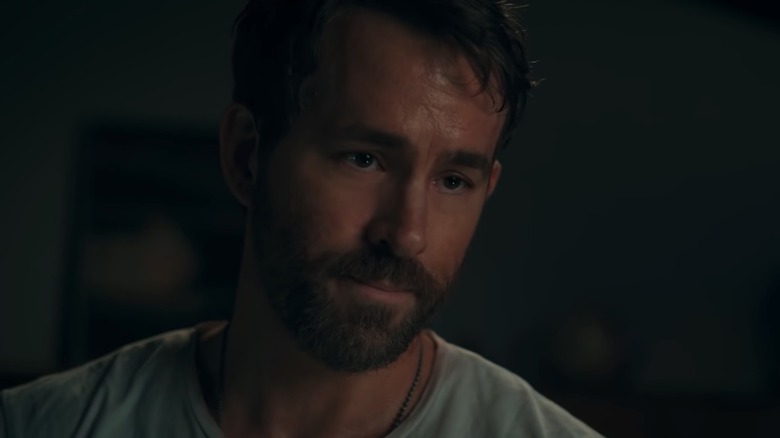 Netflix
I am not even going to pretend that I won't go see a Ryan Reynolds movie, no matter what it is. He's an absolute delight. I have even been known to watch commercials he does, and I hate commercials. I mean, I don't need a new cell phone service provider, and yet I will let those Mint Mobile ads run to the end when I'm on YouTube because it's Ryan Reynolds. I guess it's clear that I'm very excited for "The Adam Project," the next movie from the cheeriest person in Hollywood next to Paul Rudd. Hey, maybe in the next film they could just sit and tell each other jokes. I'd watch that. This is 100% not sarcasm.
Today we have a brand new trailer for "The Adam Project," and it's giving me some serious Spielbergian vibes. It's got the most intriguing cast, with newcomer Walker Scobell, who plays a younger version of Reynolds' Adam (and does it well, from what we've seen so far), Zoe Saldaña, Jennifer Garner, Mark Ruffalo, and Catherine Keener. 
Give me all the feel good movies right now!
"The Adam Project" will hit Netflix on March 11, and something heartwarming can't come soon enough for the world. The film is directed by Shawn Levy, who also directed Reynolds in the super fun film "Free Guy," which is getting a sequel. Here is the official logline for "The Adam Project:"
"A time-traveling pilot teams up with his younger self and his late father to come to terms with his past while saving the future."
I love whatever giant glowing light stick weapon thing Reynolds uses in the film, and as a collector of weaponry (bladed and staff only), I must have one of my very own. 
The film was written by Jonathan Tropper, T.S. Nowlin, Jennifer Flackett, and Mark Levin. It's produced by David Ellison, Dana Goldberg, Don Granger, Levy, and Reynolds. It's executive produced by Mary McLaglen, Josh McLaglen, Dan Levine, Dan Cohen, George Dewey, Patrick Gooing, Jennifer Flackett, and Mark Levin. I need this in my eyeballs now. It's also giving me "The Last Starfighter" vibes, despite the fact that I haven't watched that film in forever. It was the first thing that popped into my head when I started watching the very first trailer.
"The Adam Project" will begin streaming globally on Netflix on March 11, 2022.