This Sopranos Star Actually Played Two Different Roles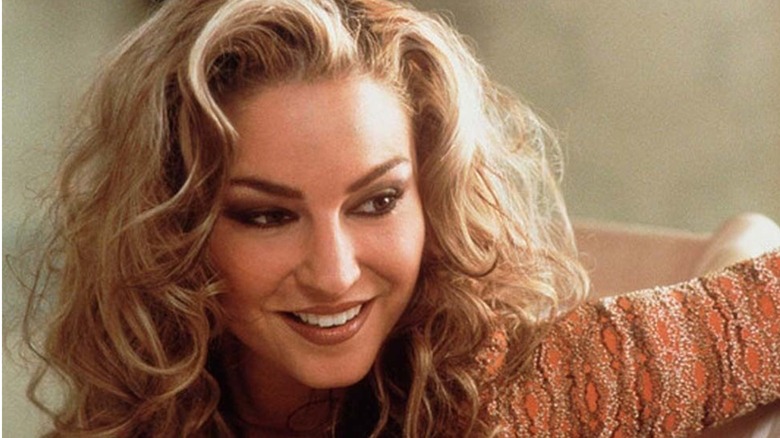 HBO
"The Sopranos" is one of the best cast TV shows ever made. I think the late great James Gandolfini's performance as Tony Soprano is the best ever TV lead performance, and even he had stiff competition thanks to Edie Falco as his wife, Carmela, or Michael Imperioli as his protégé, Christopher Moltisanti. Drea de Matteo as Christopher's girlfriend, Adriana La Cerva, is a particular stand-out; she takes what could be a one-note character and infuses Adriana with pathos (spoiler alert) all the way up to her tragic end. Despite how important Adriana became, she wasn't in the series' pilot — or was she?
The Sopranos: A TV series which almost wasn't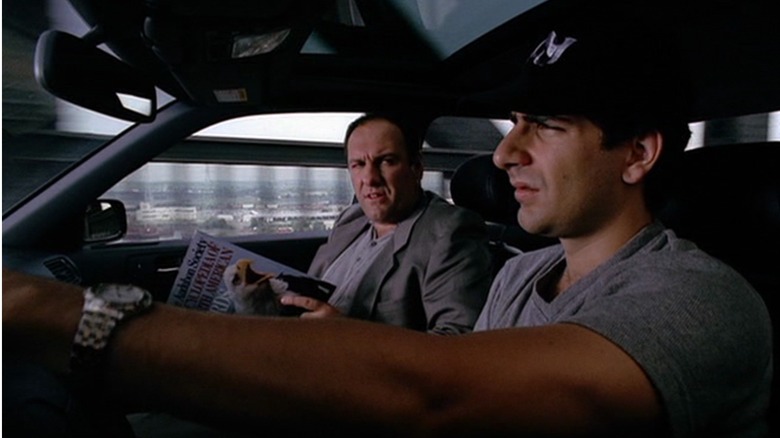 HBO
"The Sopranos" had a year-long gap between the filming of the pilot and the second episode. As critics Matt Zoller Seitz and Alan Sepinwall detail in their book "The Sopranos Sessions," series creator David Chase, who'd wanted to be a director since he'd stepped foot in Stanford University's School of Film, envisioned "The Sopranos" as a movie. He hoped HBO would pass on the series so that he could shoot additional footage, retool the pilot into a movie, and send it to the festival circuit.
Obviously, things didn't pan out that way. Adriana was introduced in the second episode, "46 Long." However, just because Adriana didn't appear in the pilot doesn't mean Drea de Matteo wasn't there. Midway through the pilot, Tony and his psychiatrist, Dr. Jennifer Melfi (Lorraine Bracco), run into each other outside of therapy while they're both on dates at the same restaurant. The restaurant's hostess is played by de Matteo, and is presented as nothing more than a nameless background character.
During de Matteo's initial audition, David Chase reportedly told her (via Vanity Fair) that she "didn't look Italian enough. You look like a restaurant hostess." So, that's what he cast her as. However, he was impressed by her work in the pilot and gave her a callback. This time, she got the part; the show retconned the hostess into being Adriana, with a line that Tony had pulled strings to get her the job, but that clearly isn't the intent of the pilot itself.
Seeing double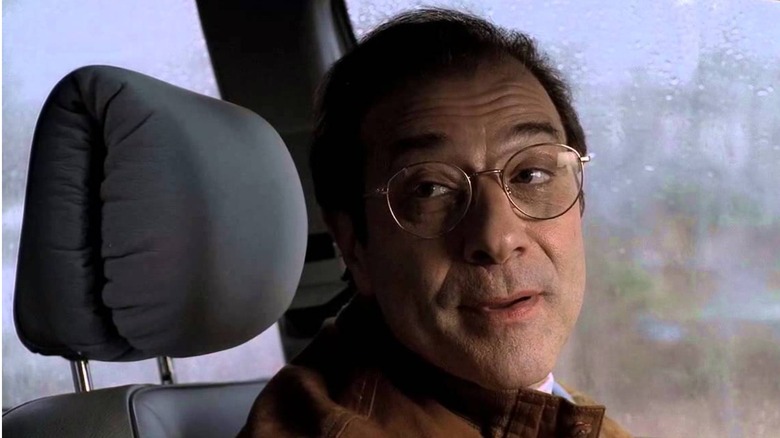 HBO
De Matteo's recasting wasn't unique. "The Sopranos" had a habit of reusing actors if their performers impressed Chase. Joseph Gannascoli first appeared in "The Legend Of Tennessee Moltisanti" as Gino, a bakery patron who bears witness to Chris assaulting the cashier. He returned in the second season as Vito Spatafore, a member of the Soprano crime family. Vito would stay a background player until Season 6, when his closeted homosexuality was revealed with deadly consequences for him.
In the Season 2 premiere, "Guy Walks into a Psychiatrist's Office...", Dan Grimaldi plays Philly Parisi, a blabbermouth wise guy killed for gossiping about Tony's mother. Chase was so impressed by Grimaldi's performance that he pulled the "back up twin" card usually reserved for soap operas. In the season finale, "Funhouse," Grimaldi returned as Patsy Parisi, Philly's bespectacled twin. The Season 3 premiere, "Mr. Ruggerio's Neighborhood," even used this recasting as a subplot, with Patsy depressed and vengeful over his twin brother's death.
David Chase's affinity for twins even made it into "The Many Saints Of Newark." In the film's first act, Ray Liotta plays Aldo "Hollywood Dick" Moltisanti, the abusive father of the film's anti-hero Dickie (Alessandro Nivola). Dickie kills his father in a fit of rage, then spends the rest of the film visiting his uncle Sal Moltisanti (also played by Liotta) in prison.