Does The Batman Have An End Credits Scene? A Spoiler-Free Guide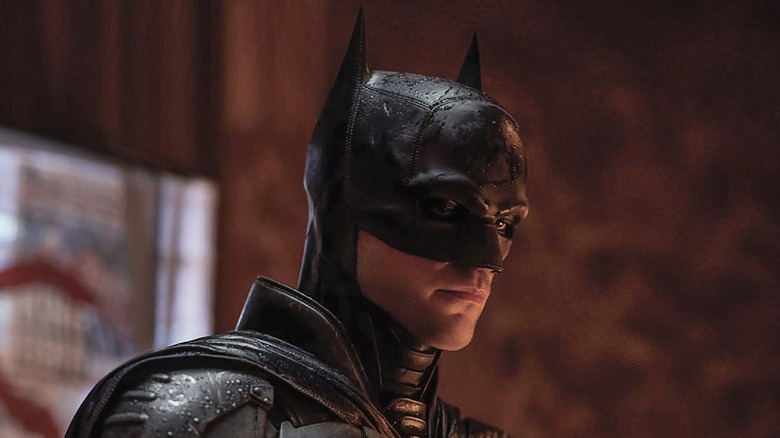 Warner Bros.
At long last, after literally years of waiting, "The Batman" is set to hit theaters this weekend. Some fans are even seeing it a little earlier, as there are IMAX preview screenings happening on March 1, 2022. In any event, one of the most-anticipated superhero movies of 2022, or movie of any kind really, is dropping in mere days. That means hardcore fans are doing prep work, and we're here to help with an important part of that.
Director Matt Reeves is in charge of this new version of the franchise, with Robert Pattinson leading the way as our new Caped Crusader. There has been much talk about this movie turning into a new franchise, with shows already in the works for HBO Max. With that in mind, it seems like the perfect movie to tease future events, and superhero movies tend to do that with post-credits scenes these days. So, for those wondering, we're here to give you a spoiler-free guide to this movie's post-credits scene situation.
To be clear, we are not spoiling anything about the movie. This is spoiler-free! We are just here to tell you if the movie has a post-credits scene or not, and if there is anything at all to warrant sitting through the credits for. So, without further adieu, here is what you need to know.
Does The Batman have a post-credits scene?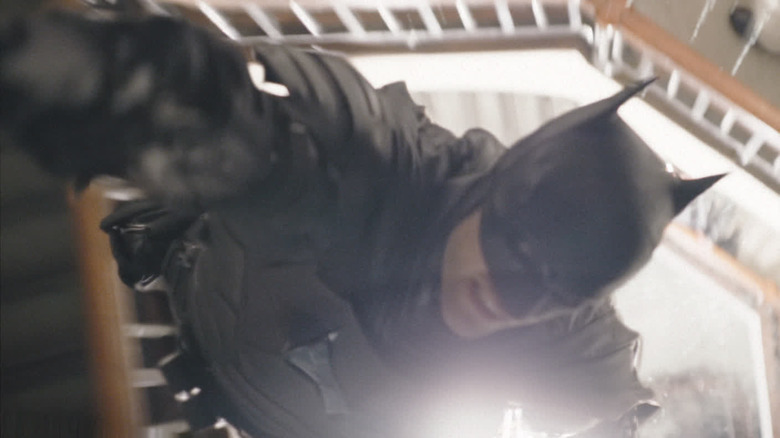 Warner Bros.
We're not going to drag this one out, folks. No, "The Batman" does not have a post-credits scene. Straight-up. That said, there is a tiny Easter egg of sorts that is hiding at the very end of the credits for those content to sit through them in their entirety. This is certainly not going to be worth it for those looking for something substantial either during or after the credits — it just isn't one of those movies. But feel free to watch all the way through to pay tribute to all the hard-working folks involved with the film, which is always encouraged. 
Yes, but...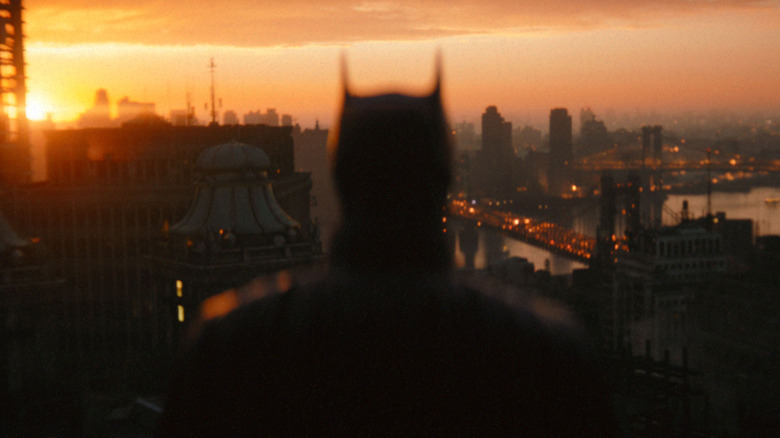 Warner Bros.
Now, just because this movie doesn't have a post-credits scene does not mean that the potential future for Pattinson's Batman is not teed up. While we won't get into any specifics at all what we can see is that Reeves put anything he intended to put that would point to future outings within this movie's three-hour runtime. He didn't feel the need to attach anything after the fact because it's all right there in the film itself. So sit back, relax, and enjoy a whole lot of Gotham City goodness without fear of missing out once the credits roll.
"The Batman" hits theaters on March 4, 2022.