Kenneth Branagh Wants To Adapt Miss Marple And Start The Agatha Christie Cinematic Universe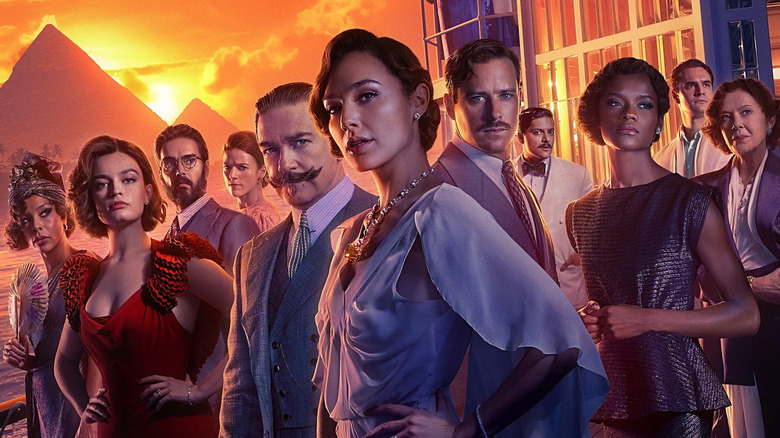 20th Century Studios
Perhaps I'm jaded on the idea of cinematic universes. I'm not sure why. I do love the MCU and the DCEU to varying degrees. The whole Universal monster thing would probably have delighted me if the films worked better. I've certainly loved every comic book crossover I've ever read. I'm wondering what soured me on this concept enough that, when I heard Kenneth Branagh (whose work I generally love) talking about a Christie-verse, I cringed hard.
AMC Theaters tweeted a video with Branagh talking about how he'd love to do a film with another Agatha Christie sleuth, Miss Marple, and mentions the idea of Marple and detective Hercule Poirot (who he plays in the two Christie films he's done) together on screen. 
A Christie-Verse! Director Kenneth Branagh would be excited to share the stories of Miss Marple and expand @agathachristie's beloved novels for the big screen. Get your tickets for #DeathOnTheNile at #AMCTheatres: https://t.co/a9Fcu3PMVQ pic.twitter.com/7g9xOynHzu

— AMC Theatres (@AMCTheatres) February 23, 2022
Before the video intro, Branagh says, "You might have just started the Christie-verse right there." He continues:
"Yeah, and I'd love to see Marple in a movie universe. I really would. She's a brilliant, brilliant detective. I mean, not officially a detective. She's a brilliant sleuth. And as I've been researching Poirot, I've read many, many, many of the Marples, and it's this other quality of being able — because of what people think they know about her — to be a detective, therefore, who can disappear, who can be invisible. When people ignore you, it's a terrific plus when you're solving a crime. That means that you have an advantage, when you can see them in ways that they don't even realize you're observing. So Marple, like — wouldn't it be great to put them together? I think that'd be fun."
They've never been together in the books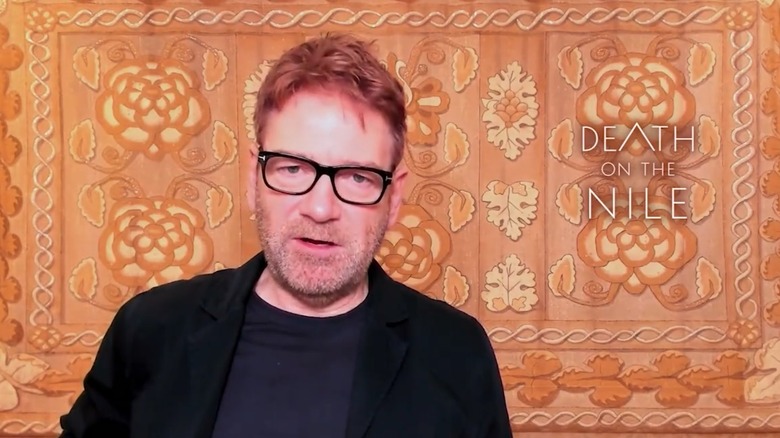 AMC Theaters
I'm not a devotee of Agatha Christie, though I loved all I've read from her. From what I know,, though, Miss Marple and Hercule Poirot, while contemporaries, have never appeared in the books together. 
Kenneth Branagh has directed and starred in retellings of Christie's novels including "Murder on the Orient Express" and his current film "Death on the Nile." I really enjoyed the former, and I have yet to see the latter, though both films have dealt with controversial actors in the cast. Johnny Depp in "Murder on the Orient Express," and Armie Hammer and Letitia Wright in "Death on the Nile." 
Now, I'm not saying I wouldn't be okay with this idea of a Christie-verse. I enjoy detective films, and the idea of two brilliant sleuths meeting up to solve a crime is great, despite the fact that it wasn't something that happened in the books. I think it's just the "Christie-verse" thing that is jarring. Maybe it's just that an anything-verse sounds like a cash grab. Of course, all film product is made to generate cash. I don't mean that it shouldn't. I guess I've finally reached the point where I hear that things are interconnected and I groan. It's not Branagh's fault I feel like this. I mean, Agatha Christie has a universe with all her work, and I believe there are even some characters that appear in both Poirot and Marples' worlds. 
You know what? I think it's because I've had to do so much homework to watch interconnected universes to make sure I'm not missing anything. That's got to be it. I just don't want any more homework, Dad Mr. Branagh. Whatever. I'm sure I'll watch.