David Morse On Why Frank Darabont's The Green Mile Is Still Relevant Today [Interview]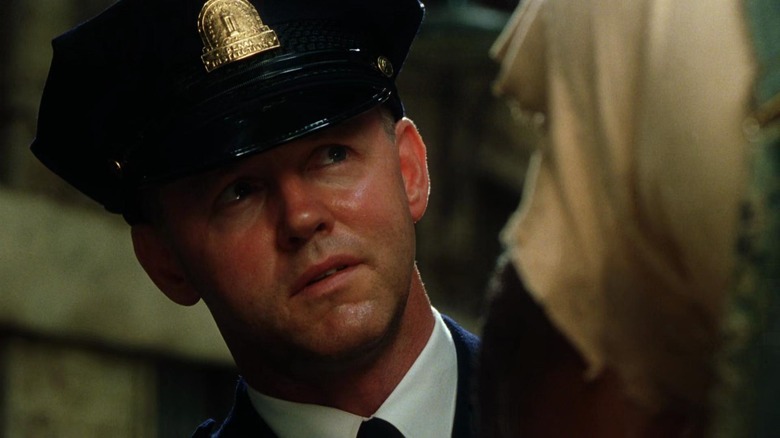 Warner Bros. Pictures
Warner Bros. is releasing 1999's classic supernatural prison drama "The Green Mile" on 4K UHD disc for the first time on February 22, 2022. To celebrate the release, the studio invited us to chat with the film's co-star, David Morse, who portrayed the sympathetic prison guard Brutus "Brutal" Howell who works alongside Tom Hanks' Paul Edgecomb.
Director Frank Darabont's previous prison film based on a Stephen King story ("The Shawshank Redemption") was told from the inmates' point of view, but "The Green Mile" focused on the guards and how they try to maintain a humanistic treatment of those under their watch on the Louisiana death row of the title. Even with its bittersweet ending, the film was a critical and commercial success when first released over two decades ago, grossing over $286 million worldwide.
Morse is one of the most recognizable actors of his generation, having delivered memorable character roles in films like "The Indian Runner," "Contact," and "The Hurt Locker." He gained initial recognition for his part as Dr. Jack Morrison on TV's "St. Elsewhere," and was later Emmy-nominated for his work on "House" as well as his memorable turn as George Washington in HBO's "John Adams" mini-series. In the interview, we discuss his role in "The Green Mile," as well as his struggle to get back into feature films after his debut performance in Richard Donner's overlooked 1980 movie, "Inside Moves."
'I was the first one he cast in the movie'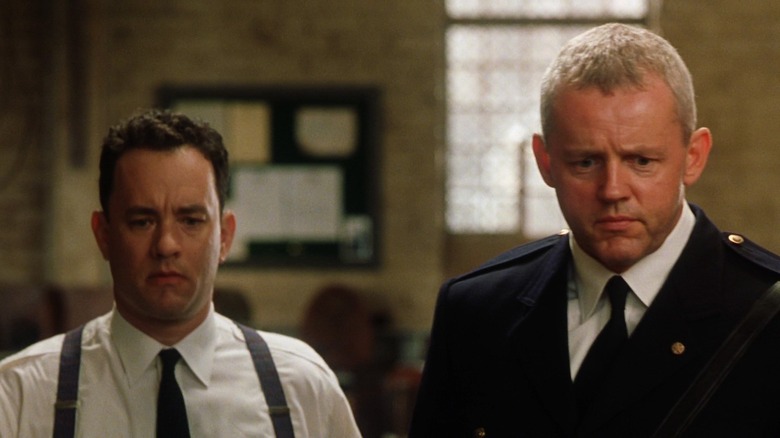 Warner Bros. Pictures
This is my first interview with you, but I've walked by you casually strolling around New York and was very impressed with your stature. Was that imposing height and build part of what Frank Darabont saw in you, knowing that your physical presence (rather than any kind of aggression) would naturally put the prisoners on "The Green Mile" in line?
I should have asked him this. I never did ask him why he thought of me, because I was the first one he cast in the movie. He actually called me at home and we talked about it, and one of the things he said is, "I want to work with an actor that doesn't want to improvise." I said, "No, no, no, no, no, Frank, I don't like to improvise. Not with you, anyway." We had done something called "Two-Fisted Tales" together, and I was considerably more slender when we did that. It was for HBO, and he wrote it and I was one of the actors. Dick Donner directed it, who I did "Inside Moves" with. I did put on weight for a movie called "The Crossing Guard" that Sean Penn directed. I'd done "Indian Runner" with Sean first, and he actually had a fat suit made for me for "Indian Runner" because I couldn't put on weight for that. But for "Crossing Guard," I put on a lot of weight, a lot of muscle, so I think Frank must have seen that movie and that's why he asked me to do it. I can't imagine how else he would have thought I could play Brutal.
'Maybe I overdid it a little bit ...'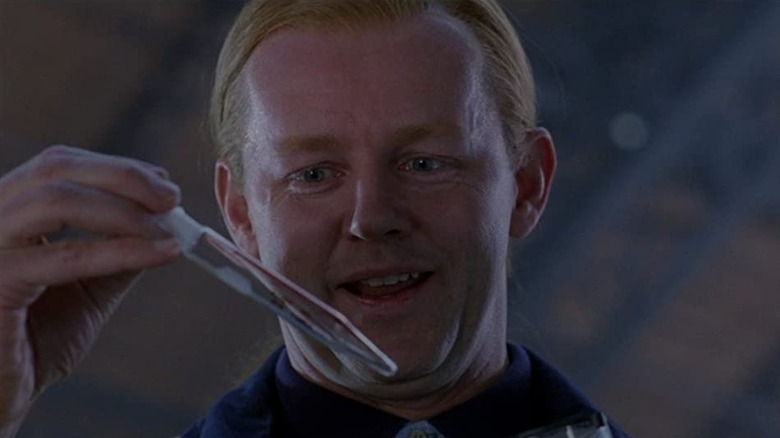 Universal Pictures
"The Green Mile" came around that time in your career when you just done "12 Monkeys," "The Rock," and "The Long Kiss Goodnight," so you were kind of Mr. Scumbag for a while. Was it a conscious decision to try to shift gears and play a more sympathetic character?
Yeah, completely conscious. I don't think I called them scumbags, though. 
You did wipe out most of humanity in "12 Monkeys."
Well, it was ... creative. That's true, I set up a virus which we can all relate to at this point. But yes, I'd been doing "St. Elsewhere," where I was really a very different kind of character. I was really feeling locked into that character that I'd done for six years. People kept offering me series where I would do the same sort of thing. I just couldn't do it. It's not the kind of actor I am, and I deliberately sought out things that would get me away from that. Maybe I overdid it a little bit, but I definitely got away from it. 
'I could not get a break after 'Inside Moves''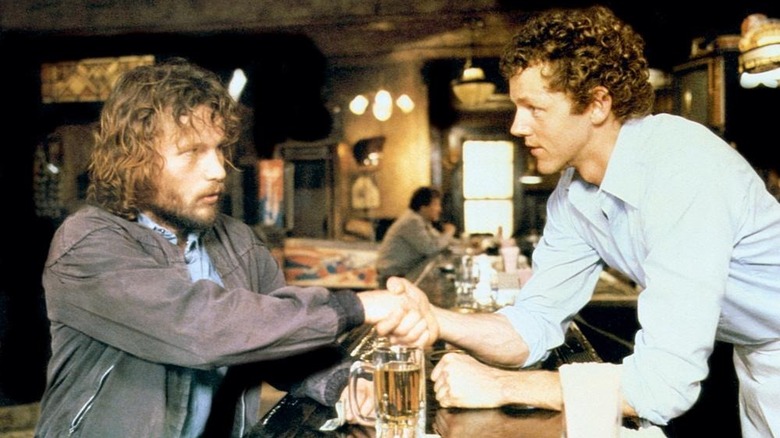 ITC Entertainment
You gave such an incredible performance opposite John Savage in "Inside Moves," but after that came out, you were relatively absent from the big screen until the early '90s. Do you remember going after certain parts in the ten years after your debut that just slipped away from you?
Yeah, you know, when I did "Inside Moves," I'd never done a movie or television in my life. I had no interest in television, I thought I would never do it. I was determined not to do it. I'd done stage, a lot of stage. That's what I thought I would do, stage and if I was lucky to do movies. Once I did "Inside Moves," I thought, "Great, I'm not gonna have to do TV." And I could not get a break after "Inside Moves," because then I went from not having done a movie to competing with John Travolta and the biggest stars in the world. For every role ... I auditioned for everything, and was just not getting anything. So I wound up doing TV for 10 years before I got another film. Did a lot of TV movies and TV, but it took 10 years to do another movie.
'The heart and soul of this movie'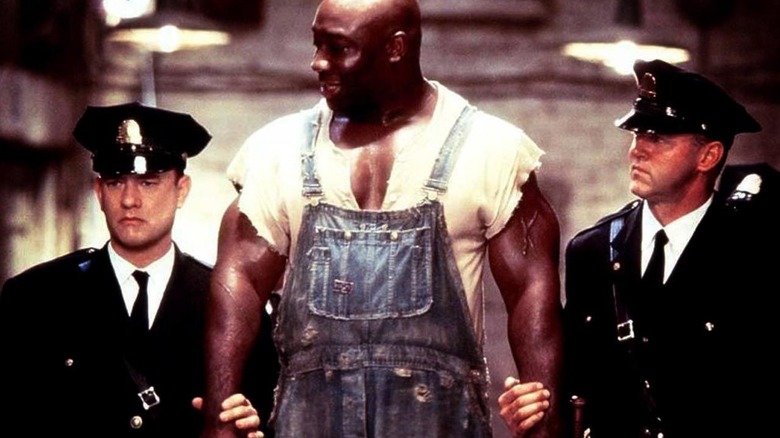 Warner Bros. Pictures
To wrap up, if you're going to leave audiences with one reason to revisit "The Green Mile," what do you think makes it relevant for right now?
The things that will make it relevant for right now are important. Just in terms of things that have been going on with Black Lives Matter and with injustice ... lots of injustice... but the thing that really matters is the heart and soul of this movie. That's why we're talking about it 25 years later, whatever it is, because there is something that just transcends movies in this movie, and that's what you're gonna feel there.
***
Here is the official synopsis for "The Green Mile":
Nominated for four Academy Awards, including Best Picture, this emotional film about miracles and the power of redemption stars Tom Hanks as prison guard Paul Edgecomb. When John Coffey (Oscar nominee Michael Clarke Duncan), a giant of a man, is brought to death row, Edgecomb and his fellow guards discover something very unusual about him. Convicted for the sadistic murder of two young girls, but behaving almost like a child himself, Coffey seems to have a supernatural gift of healing living things. Expectations are turned upside down and the guards' sense of humanity is awakened in this adaptation of Stephen King's compelling novel.