The Best Movies Streaming Right Now: Blackhat, The Many Saints Of Newark, And More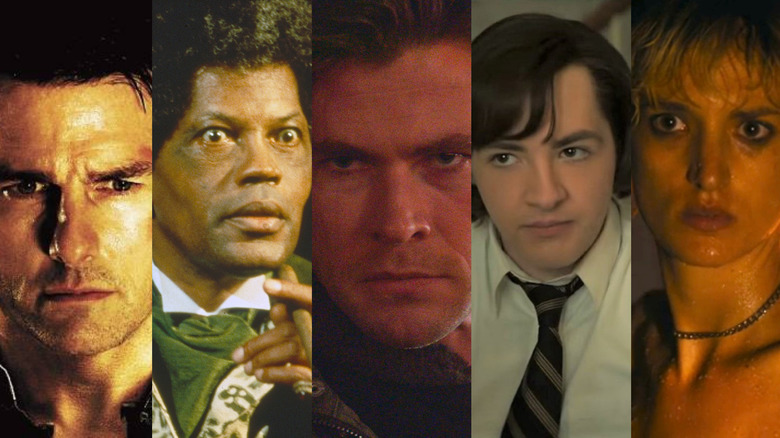 Paramount, Savoy Pictures, Universal Pictures, Warner Bros, Neon
(Welcome to Now Stream This, a weekly column dedicated to the best movies streaming on Netflix, Amazon, Hulu, and every other streaming service out there.)
Let's dive right into this, shall we? In this week's Now Stream this, I bring you: Chris Hemsworth as a hacker, a "Sopranos" prequel, a horror anthology pic that should rightly be considered a classic, Tom Cruise facing off against Werner Herzog, and, yes, the movie about the woman who f**ed a car. Let's get streaming! 
Blackhat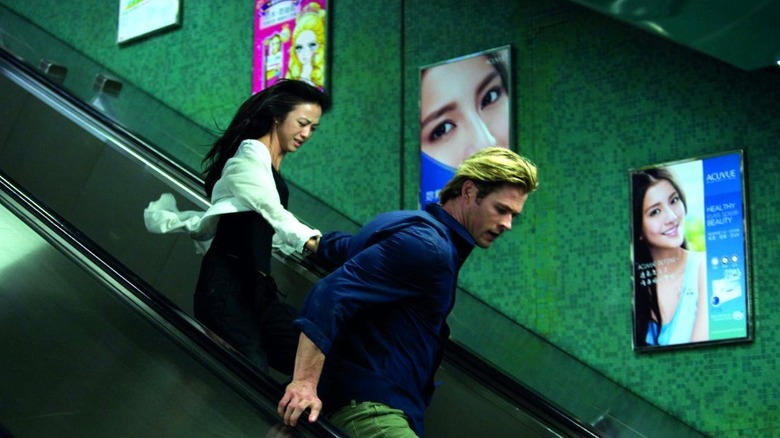 Universal Pictures
Now streaming on Netflix.
I didn't love Michael Mann's "Blackhat" when I saw it in theaters. Over the years, however, I've come to appreciate the pic — mostly because I realize now I was taking Mann for granted, and I should've never made such a mistake. Yes, much of "Blackhat" is silly, and parts of it give you the impression that everything Michael Mann knows about computers he learned from the movie "Hackers." But there's also a slick, dark, moody atmosphere here, full of dread and violence. Chris Hemsworth is a hacker so good that he gets sprung from prison to help bring down other hackers. "Ah, surely, big violent gunfights won't be involved in a movie about hackers!" you might think. And you'd be wrong. 
The Many Saints of Newark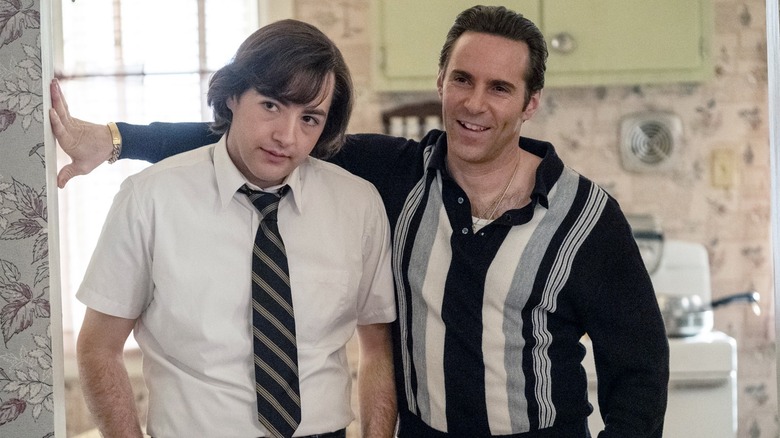 Warner Bros.
Now streaming on HBO Max.
"The Many Saints of Newark" defender has logged on. To be clear: I don't recall many people outright hating this "Sopranos" prequel movie. But I do recall the general reaction to the pic being muted and mixed. But I am here to say I think this Alan Taylor-directed pic is worth your time, especially if you're a "Sopranos" fan. Michael Gandolfini, son of James, is damn good here, channeling his late father as he plays the young Tony Soprano. But this isn't Tony's story. Instead, it's focused on his uncle (Alessandro Nivola), a sociopath who thinks of himself as a good guy even as he continually does atrocious things. Nasty, violent, funny, and full of the weird eccentricities that made "The Sopranos" so great to begin with, "The Many Saints of Newark" is a fine companion piece to one of the best TV shows of all time. 
Jack Reacher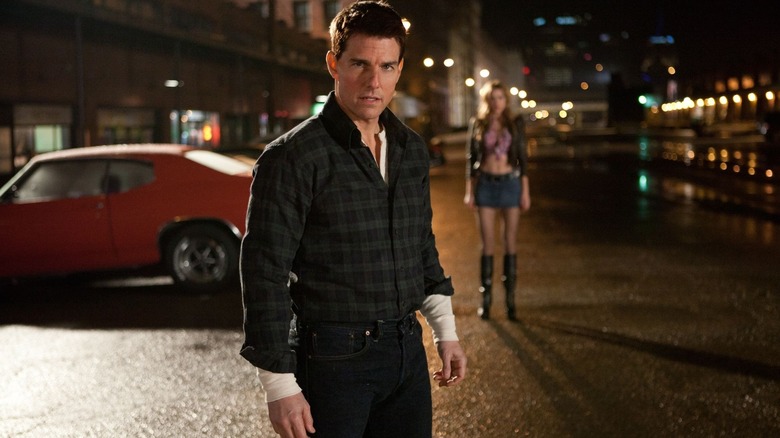 Paramount
Now streaming on Hulu.
Much has been made about the fact that the new Amazon series "Reacher" gets the character of Jack Reacher "right" by finally casting a really, really tall guy to play the role (that really tall guy being actor Alan Ritchson). Lee Child's character in his Jack Reacher novels is notoriously massive, which made the casting of somewhat diminutive Tom Cruise in the first "Jack Reacher" movie kind of funny. But you know what? I will not stand for "Jack Reacher" slander. Is Cruise too small for the part? I mean ... maybe? But also: I don't care. I might feel different had I read the books. But I haven't. I can only go on what the movie gives me. And what it gives me is a tightly-paced, ultra-sturdy action pic. Cruise may not be a hulking bruiser, but he handles himself quite well as the ultra-smart, ultra-punchy ex-military cop Jack Reacher, who gets called in to investigate a mass shooting. I've seen two episodes of the "Reacher" show so far, and I think it's fine. But nothing I've seen there matches the stripped-down charm of Christopher McQuarrie's "Jack Reacher" screenplay. As an added bonus, the movie features Werner Freakin' Herzog as the big bad, a character who tries to force a man to bite off his own fingers. How can you not have fun with that?  
Tales From the Hood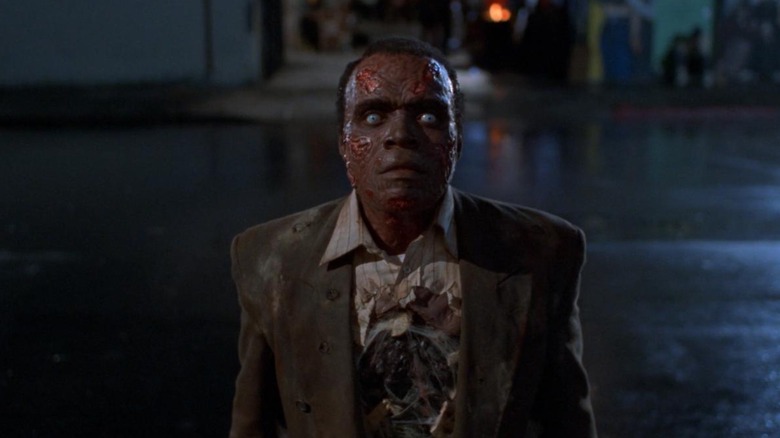 Savoy Pictures
Now streaming on Shudder.
I think enough time has passed for us to declare Rusty Cundieff's "Tales From the Hood" a horror classic (the same can't be said for the genuinely awful "Tales From the Hood 2," which should be avoided at all costs). This horror anthology brings us four tales of terror (with a wraparound story) that are set primarily within the Black community, dealing with issues like racism, gang violence, and more weighty themes filtered through a supernatural lens. Balancing a wicked sense of humor with some genuine scares, "Tales From the Hood" has earned itself a cult following over the years, and rightfully so. There's a lot to embrace here, particularly Clarence Williams III as an over-the-top, cigar-chomping undertaker who has a secret or two. 
Titane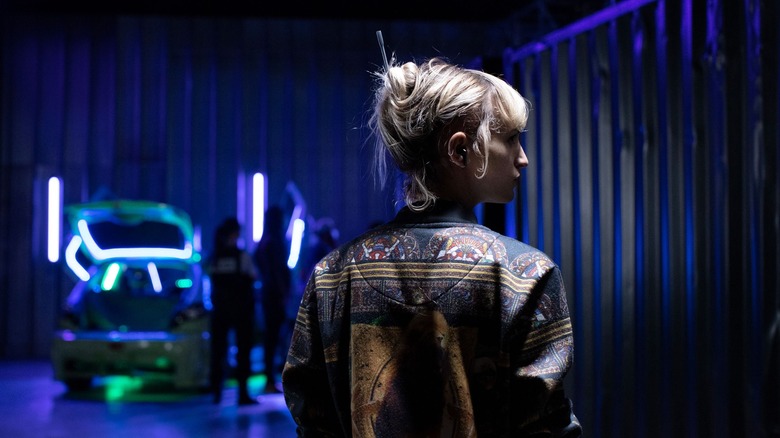 Neon
Now streaming on Hulu.
Unlike seemingly everyone else I know, I did not love "Titane." In fact, I was disappointed with much of the film. So why am I including it here? Two reasons. One is because I want to make you folks aware of all kinds of movies, even the ones I don't adore. And two is that for all the film's flaws, I can't help but appreciate the audacity of filmmaker Julia Ducournau. "Titane" is just as weird and wild as you've heard, with Agathe Rousselle as a serial killer who is impregnated by a car and then ends up pretending to be a missing boy in order to hide out with the missing kid's father (Vincent Lindon). Things get increasingly weirder and unpleasant, and Ducournau never flinches away from any of it. For as much love as "Titane" has received, it's also a movie that's bound to shock and infuriate certain viewers, and I have to respect a film like that.