Noah Hawley's Alien TV Series Will Take Place 70 Years From Now On Earth, Starts Shooting In 2023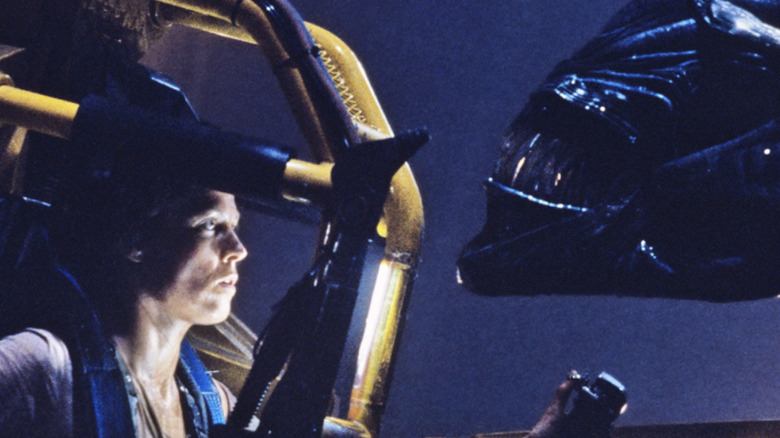 20th Century Studios
We've got some interesting news for "Alien" fans today, along with some potentially upsetting news. The interesting bits have to do with FX Networks head John Landgraf spilling new details about the upcoming TV show set within the legendary sci-fi/horror franchise, which is in the works from creator Noah Hawley ("Fargo"). The bad news is that we still have a long time to wait, as the series isn't even set to begin filming until sometime next year.
Landgraf recently spoke at the Television Critics Association press tour and, as relayed by The Hollywood Reporter, he explained that the newly-confirmed "Fargo" season 5 will shoot before "Alien," meaning that the highly anticipated sci-fi show will not shoot until 2023. Hawley will be busy this winter. "We need to shoot 'Fargo' this winter, so we'll be shooting 'Fargo' before 'Alien,' though we have more scripts for 'Alien' than 'Fargo.' Noah is writing both right now," the exec confirmed. Landgraf also revealed some new details about "Alien," saying the following:
"Alien takes place before Ripley. It's the first story in the 'Alien' franchise that takes place on Earth. It takes place on our planet, near the end of this century we're currently in — 70-odd years from now. All I can tell you is Ripley won't be a part of it, and neither will any other characters — other than the alien itself. Noah has an incredible ability to both find a way of being faithful and showing fidelity to an original creation, like to the Coen Brothers [with Fargo] or to Ridley Scott's movie and James Cameron's follow up 'Aliens,' but also to bring something new that represents both an extension and reinvention of a franchise at the same time. He's done a masterful job with 'Alien' as he did with 'Fargo.' There are some big surprises in store for the audience."
Is this show destined to contradict the movies?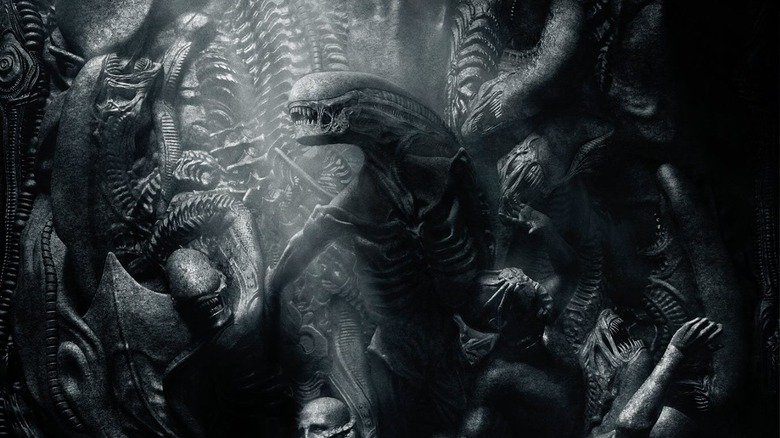 20th Century Studios
It had previously been revealed that the show would take place on Earth and that Ripley, originally brought to life by Sigourney Weaver in director Ridley Scott's 1979 classic, would not be part of the festivities. Part of what is interesting here is that the Xenomorphs will presumably be involved — and yet, based on the franchise continuity, that doesn't seem possible. "Prometheus" and "Alien: Covenant" served as prequels to the original film and were space-bound adventures which saw Michael Fassbender's android character, David, working his way towards creating the Xenomorph through genetic experimentation.
If indeed we are going to see fully-formed Xenomorphs in the show (and we have every reason to suspect we will), it appears the series may be destined to contradict some of the currently existing films. That is, unless Hawley manages to find a workaround. For what it's worth, Scott is on board as a producer, which might help keep things in line to some degree. Landgraf spoke a bit further on the topic, adding the following:
"I hope [the audience] will feel like it's faithful to the franchise they love but also a brave and original reinvention of that franchise. Setting it on Earth is really interesting. We have to think forward about the future of the planet in terms of the environment, governance, technology and create and design a version of the planet in the future ... Noah wants to do that in a distinctive and original way."
"Alien" does not yet have a release date, but we likely won't see it until late 2023 or even 2024, given the production timeline. We'll be sure to keep you posted as further details come our way.