Atlanta To End With Season 4, Set To Premiere This Fall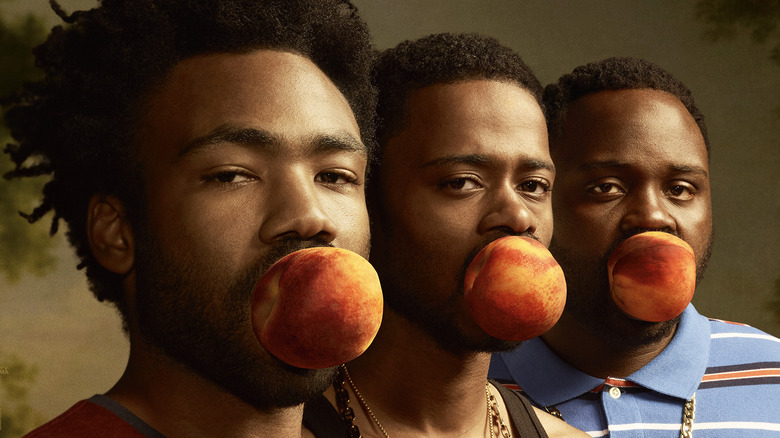 FX
The buck apparently stops at 4. "Atlanta," one of the most genuinely groundbreaking, well-written, and formula-shattering series on television, will officially come to an end with its fourth and final season.
The announcement came down during FX's Television Critics Association panel earlier today (via Variety), as Chairman John Landgraf revealed that not only will the popular series end, but both seasons 3 and 4 will air later this year. We previously knew about the plans for the next two seasons to film back-to-back, mostly to take advantage of a rare window in the shooting schedules for the stars of the show, all of whom have only grown more in-demand in the years since "Atlanta" first debuted back in 2016. Despite the news of the series reaching its natural end, this will come as a veritable feast for viewers who've grown accustomed to the lengthy wait times between seasons. After the season 1 premiere, the second season wouldn't reach the airwaves until March of 2018. After that season ran its course, we've breathlessly waited for just about 4 long years until season 3 premieres later this March. Now, we can all look forward to season 4 debuting "this fall," only months after season 3.
And if that weren't enough, streaming subscribers will be able to watch episodes of season 3 just one day after premiering on FX, for the very first time. Read on for all the details!
'Everything you've come to expect from Atlanta'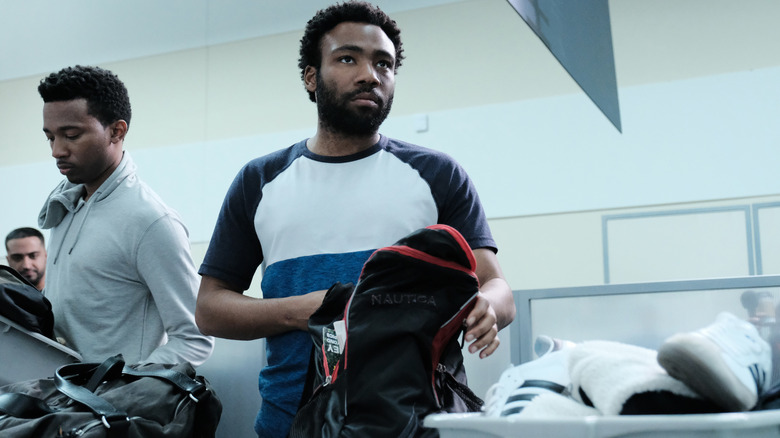 FX
After four seasons of some of the absolute weirdest, most off-putting, yet consistently hilarious and provocative writing in any current television series, "Atlanta" is finally going out on its own terms later this year. The series follows the musical ambitions of Brian Tyree Henry's rapper Alfred/Paper Boi, his long-suffering and usually ineffectual manager/cousin Earn (Donald Glover), Earn's girlfriend Van (Zazie Beetz), and LaKeith Stanfield's eccentric Darius. By all accounts, the creative team behind the show will make sure the grand finale lives up to the extraordinarily high expectations set by the previous seasons. According to FX's John Landgraf,
"The fourth and final season is slated to debut in the same manner this fall. The new season is everything you've come to expect from 'Atlanta,' which is to say, expect the unexpected. Sit back and enjoy the trip."
In a fascinating additional detail, season 3 of the series will also air on Hulu the day after each episode's premiere on FX.
THR also reports that Glover — who also created, wrote, and produced "Atlanta" — retained a clause in his contract to continue with the hit series, in the circumstances that he wanted to extend the series beyond a fourth season. Evidently that is no longer the case, and "Atlanta" will truly come to an end exactly as Glover and his collaborator and brother, Stephen Glover, envisioned. Even with its stop-and-start airing schedule, the Emmy-winning show went on to establish itself as a fan-favorite and a frequent topic of conversation on social media. The marketing for season 3 has been nothing short of bizarre, a wonderfully fitting inventive way to bring the show out from its long hiatus. Season 3 will debut on FX on March 24, 2022. An exact premiere date for season 4 has yet to be announced.