Star Wars Bits: Obi-Wan Kenobi, The Book Of Boba Fett, The High Republic, John Williams, Robert Blalack, And More!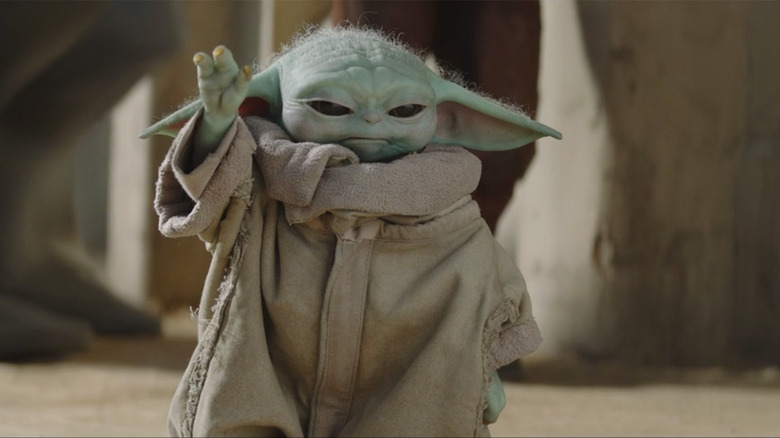 Lucasfilm
In this edition of Star Wars Bits:
Release Date and Poster for "Obi-Wan Kenobi"
Celebrating John Williams
Remembering Robert Blalack
"Star Wars: The Force Unleashed" on Nintendo Switch
Marvel's Latest "Star Wars" Comics
And More!
And yes, Grogu, I see you raising your hand. Please hold all questions until the end of the article.
Release Date and Poster for Obi-Wan Kenobi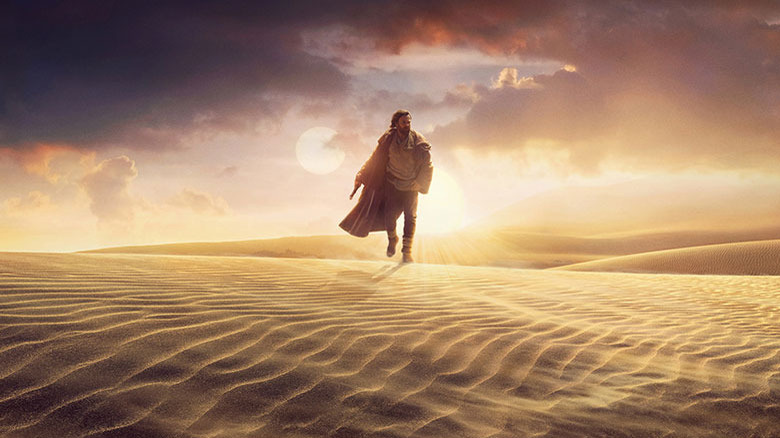 Lucasfilm
"Obi-Wan Kenobi," the upcoming limited original series from Lucasfilm, will debut May 25, exclusively on Disney+. The series stars Ewan McGregor, reprising his role as the iconic Jedi Master alongside Hayden Christensen in the role of Darth Vader. Get a gander at the new "Obi-Wan Kenobi" teaser poster below!
Obi-Wan Kenobi, a limited Original series, starts streaming May 25 on @DisneyPlus. pic.twitter.com/XCV1xQZhDR

— Star Wars (@starwars) February 9, 2022
And here's the official synopsis:
"The story begins 10 years after the dramatic events of 'Star Wars: Revenge of the Sith,' in which Obi-Wan Kenobi faced his greatest defeat — the downfall and corruption of his best friend and Jedi apprentice, Anakin Skywalker, who turned to the dark side and became the evil Sith Lord, Darth Vader."
Celebrating John Williams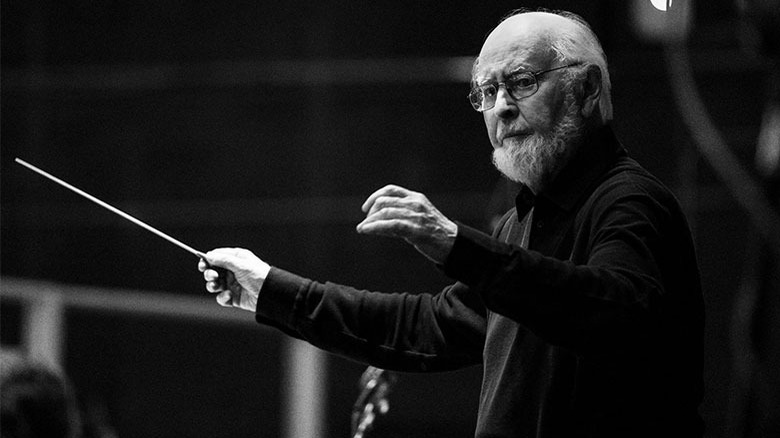 Lucasfilm
On February 9, legendary composer and conductor John Williams — "The Maestro of the Movies" — celebrated his 90th birthday. StarWars.com has a wonderful write-up on Williams, which you can read a snippet of below:
"'Star Wars,' and many of the movies we love, would not be the same without John Williams. With a body of work that includes the scores for the nine-film 'Star Wars' saga, Jaws, 'Close Encounters of the Third Kind,' 'Indiana Jones,' and 'Jurassic Park,' to name but a few, Williams' compositions are embedded in our memories and lives. From a dorsal fin emerging out of beach waters, to Luke Skywalker gazing longingly at setting twin suns, to the goosebump-inducing sight of a towering brachiosaurus, his music connects us to characters and worlds in ways that touch us deep down. It's romantic, stirring, gorgeous — to imagine these scenes and films without his music is near impossible."
Also, Lucasfilm posted a pretty cool tribute to Williams on their Instagram page.
Happy Birthday, Mr. Williams! 
Remembering Robert Blalack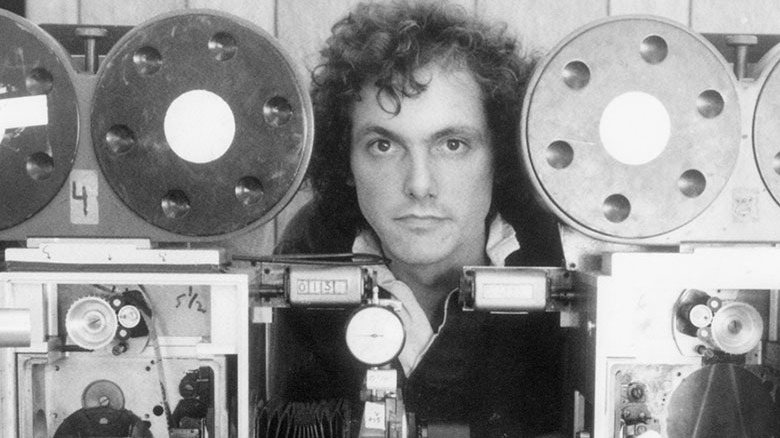 Lucasfilm
One of the influential figures in the formation of Industrial Light & Magic, Robert Blalack passed away on February 2 at the age of 73. StarWars.com has a beautiful piece about Blalack and his contributions to the galaxy far, far way. Here's a snippet:
"As the supervisor for composite optical photography on 'Star Wars: A New Hope,' Blalack was responsible for establishing ILM's first optical department in Van Nuys, California, including the acquisition of cameras and optical printers for the compositing of visual effects shots. By piecing together separate film elements of starships and laser blasts photographed by the ILM crews, these tools actually made the effects audiences would glimpse on-screen. Among these tools was Blalack's own customized Praxis Printer and the historic Howard Anderson Optical Printer, the latter originally built at Paramount Studios and now on private display at Lucasfilm and ILM's San Francisco Headquarters."
Our hearts go out to Mr. Blalack's family and friends.
Star Wars: The Force Unleashed on Nintendo Switch
"Star Wars: The Force Unleashed," The 2008 action-adventure game developed by LucasArts, is coming to Nintendo Switch. Watch the trailer above and check out the details below:
"You are Starkiller, Darth Vader's secret apprentice, who has been trained to hunt down and destroy the Jedi. Take advantage of devastating Force powers and lightsaber combos to do Darth Vader's bidding. Similar to the 2008 release on the Nintendo Wii™, use the Nintendo Joy-Con motion controls to truly feel the destructive power of the Force or challenge a friend to a 1v1 in the local multiplayer Duel mode!"
The game will be available on April 20, 2022, and is currently available for pre-order at Nintendo.com.
Marvel's Upcoming Star Wars Comics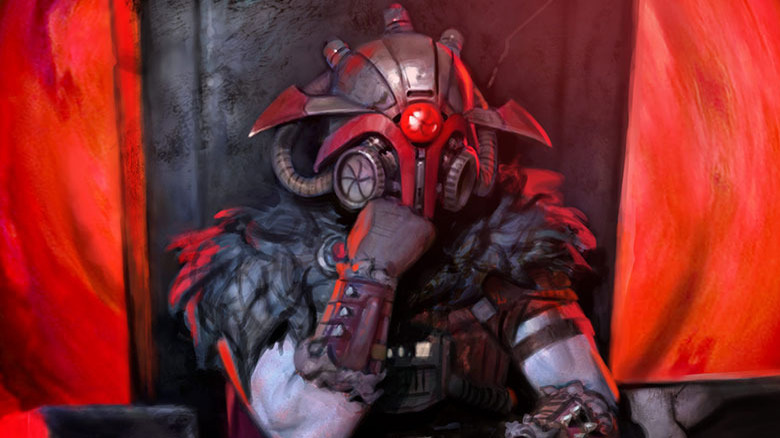 Marvel
In "Star Wars: The High Republic: Eye of the Storm" #2, written by Charles Soule and illustrated by Guillermo Sann with a cover by Ryan Brown, Marchion Ro basks in his glory as Starlight Beacon meets its end.
StarWars.com has an exclusive first look at the upcoming issue, which arrives March 2, as well as other Marvel titles coming March 2022, including "Star Wars: Crimson Reign," "Star Wars: Han Solo & Chewbacca," "Star Wars: The Halcyon Legacy," "Star Wars: Doctor Aphra," "Star Wars: Bounty Hunters," "Star Wars: Darth Vader," and more!
The Book of Boba Fett Reviews & Reactions
Above, Nerdist looks at all the Easter eggs and hidden details you might have missed in the action-packed finale of "The Book of Boba Fett."
Over at Star Wars Explained, check out "The Book Report," where Alex and Mollie Damon discuss the finale with Colton Dunn, star of "Superstore" and "Parks and Recreation." Check out SWE's Easter egg video for Chapter 7 here.
Our friends at Live Action Star Wars share their thoughts on "Chapter 7: In the Name of Honor" with special guest Silver of Star Wars Thrifting and Into the Garbage Chute.
Chase aka That Gay Jedi has a reaction and review of the finale as well!
And finally, our friends Aubree and Corey at The Convor Call react to the latest episode.
Hot Toys Koska Reeves & Axe Woves
Justin's Collection has preview video of the Hot Toys Koska Reeves & Axe Woves one-sixth scale figures from "The Mandalorian" season 2.
Hasbro's Fan First Wednesday Livestream
Speaking of action figures, Hasbro had their Fan First Wednesday livestream earlier this week with reveals from The Black Series and The Vintage Collection lines. Also, check out their unboxing video of The Vintage Collection Razor Crest! 
Star Destroyer Restoration
If you're into vintage toy restoration, and I know you are, check out this awesome video from Toy Polloi where he restores a vintage Kenner Darth Vader's Star Destroyer playset!
Midnight Horizon Fun Facts and Easter Eggs
Star Wars Explained has an excellent video detailing 40 fun facts, hidden details, and Easter eggs in the new "Star Wars" young adult novel "The High Republic: Midnight Horizon" by Daniel José Older! You can also check out SWE's 50-minute interview with the author here.
Danish Orchestra Performs 'Duel of the Fates'
In June 2017, The Danish Broadcasting Corporation aired a concert called "Galaxymphony" performed by The Danish National Symphony Orchestra, which featured music from a variety of sci-fi movies including "Star Wars." Check out their performance of "Duel of the Fates" by John Williams above!
This Week! in Star Wars
And finally, on This Week! in Star Wars, host Kristin Baver gives us the lowdown on all the latest news from that galaxy far, far away.

"This week in Star Wars, we mark our calendars for the debut of the 'Obi-Wan Kenobi' Limited Original Series, celebrate the 90th birthday of John Williams, and get a little Jedi training with Chapter 6 of 'The Book of Boba Fett,' streaming exclusively on Disney+. Plus, we take a deep dive into the history of Hutts."