Why Stanley Kubrick's Epic Napoleon Film Was Never Made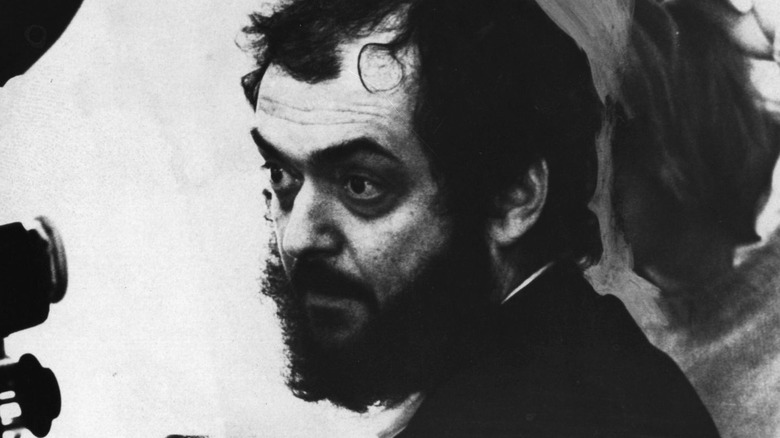 Evening Standard/Getty Images
Even the greatest filmmakers have careers blotted by failure and unrealized projects. Stanley Kubrick's 13 films made him into one of the most acclaimed directors in cinema history, but his effort to tell the life story of Napoleon Bonaparte was left unrealized. As documented by BBC Culture, Kubrick intended "Napoleon" to be his ninth film, set to be released in the early 1970s. After a lull in production, he took a break by making a "A Clockwork Orange." When it became clear that his dream project was dead, Kubrick redirected his desire to mount a historical epic into "Barry Lyndon." While those films remain acclaimed, knowing they came about due to the cancellation of "Napoleon" gives them something of a bittersweet taste.
Kubrick's meticulously researched script for "Napoleon" ran 148 pages and chronicled Napoleon Bonaparte's entire life from his birth in 1769 to his death in 1821. Kubrick, never known for his modesty, proclaimed that his "Napoleon" would be "the best movie ever made." Alas, "Napoleon" had to settle for becoming the best movie never made.
The Rise of Napoleon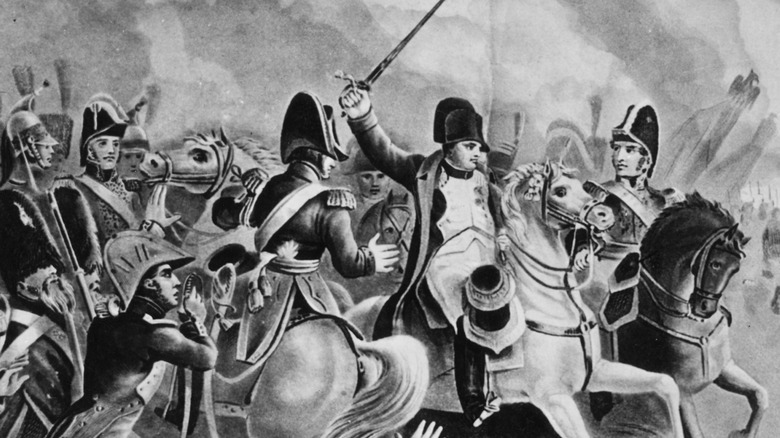 Hulton Archive/Getty Images
The idea for "Napoleon" came to Kubrick following the completion of "2001: A Space Odyssey." Having just chronicled humanity's history, Kubrick now wanted to hone in on a specific time period and a single man. Kubrick described Napoleon as "one of those rare men who move history and mold the destiny of their own times and of generations to come."
Kubrick's pre-production research was downright obsessive. He sent dozens of research assistants, including his brother-in-law and film producer Jan Harlan, across Europe to make sure no stone touched by Napoleon was left unturned. He consulted with Felix Markham, an Oxford history professor and author of a Napoleon biography. The production amassed 15,000 location scouting photos; Kubrick was convinced shooting in real locations would make production smoother than "2001," which naturally required construction of sets.
The scope of Kubrick's vision was unmatched; he intended to recruit 40,000 infantry soldiers and 10,000 cavalrymen from the Romanian army to act as extras and convey the scale of the French army as it existed under Napoleon's command. Despite this enormity, Kubrick also wanted to narrow the focus onto the man himself and craft a character study of a brilliant tactician undone by his vices. The director saw either Jack Nicholson or David Hemmings in the lead role, while he had Audrey Hepburn in mind for Napoleon's wife Joséphine de Beauharnais. 
If any director could successfully coordinate a project with so many moving pieces, it would've been Kubrick. So, what went wrong?
Kubrick's Waterloo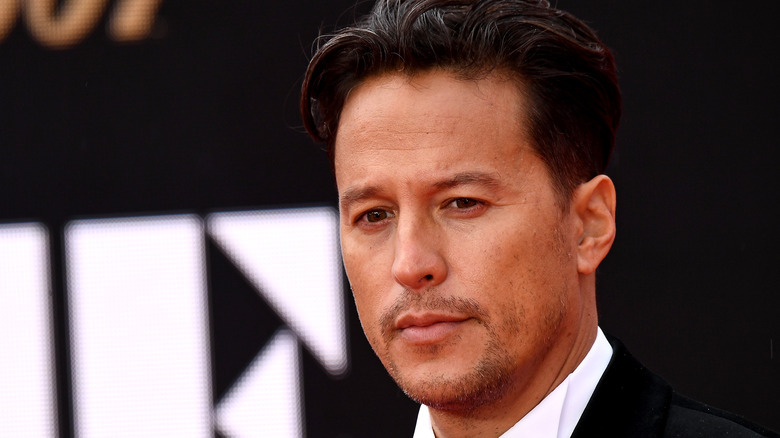 Jeff Spicer/Getty Images
Kubrick's reach exceeded his grasp. "Napoleon" was too ambitious and expensive an undertaking for any studio to finance; both MGM (distributor of "2001") and United Artists passed on it. 1970 also saw the release of "Waterloo," starring Rod Stieger as Napoleon. Produced by Dino De Laurentiis and directed by Sergei Bondarchuk, "Waterloo" had a similar scale to what Kubrick envisioned for "Napoleon" — the film's 17,000 costumed extras remains the highest number ever used on film. "Waterloo" was also a box office failure, and this failure became the noose around the neck of Kubrick's "Napoleon." 
The legend of "Napoleon" lives on even after Kubrick's death in 1999. In 2016, Cary Fukunaga was hired to direct a mini-series adapting Kubrick's script. The mini-series is still in the works, currently set to be released by HBO and produced by Kubrick's peer Steven Spielberg. Speaking to Collider in 2021, Fukunaga confirmed the project is still in development. Fukunaga's "Napoleon" will have competition from Ridley Scott's own biopic about the French Emperor. Formerly titled "Kitbag," Scott's "Napoleon" is set to release in 2023 and will star Joaquin Phoenix as Bonaparte himself and Vanessa Kirby as Joséphine de Beauharnais.
More detail about Kubrick's "Napoleon" can be found in the 2009 book "Stanley Kubrick's Napoleon: The Greatest Movie Never Made." Published by Taschen and edited by Alison Castle, the book compiles the script for "Napoleon" with Kubrick's handwritten notes, volumes worth of research, the costume and location scouting photos from the film's pre-production, and more.