Midnight Pulp Streamer Offers The Only Viable Alternative To Watching The Super Bowl: A Monster Movie Film Festival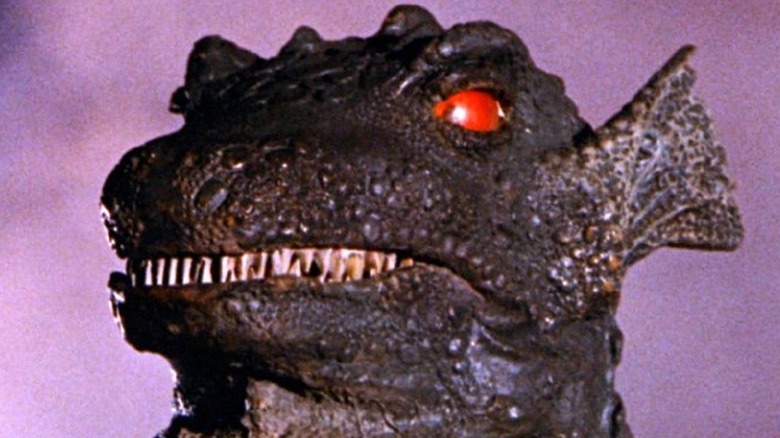 King Brothers Productions
I never know what to think about the companies/brands/entertainment subsidies that market themselves in direct opposition to the Super Bowl. I mean, I think the NFL is trash and deserves every critique it gets, but also sports are fun and it's okay if someone likes something you don't like. I do not care or know much about football, although I am about to win my family's fantasy league (yes, this is a brag and it won't be my last one), but I grew out of making "Superb Owl" jokes and raving about the Puppy Bowl in high school. Making a big deal of not watching the Super Bowl will always be more annoying than just watching the Super Bowl. 
That being said, if you're not a huge football person (or puppy person) and you're looking for something else to do on February 13, boy do I have an option for you! Midnight Pulp, the cult/horror streaming service ran by Digital Media Rights, is hosting their first ever Monster Bowl and it is a daylong celebration jam packed with all of the monster mayhem you could ever want. While they haven't released a full list of titles that will be available, they'll be queueing up films like "Gorgo," "Monster SeaFood Wars," "Poseidon Rex," "Sand Sharks," and more. Movies will begin airing 10 A.M. EST and I'm sure they'll continue on through the Big Game.
LA Sand Sharks vs. Cincinnati Giant Lizards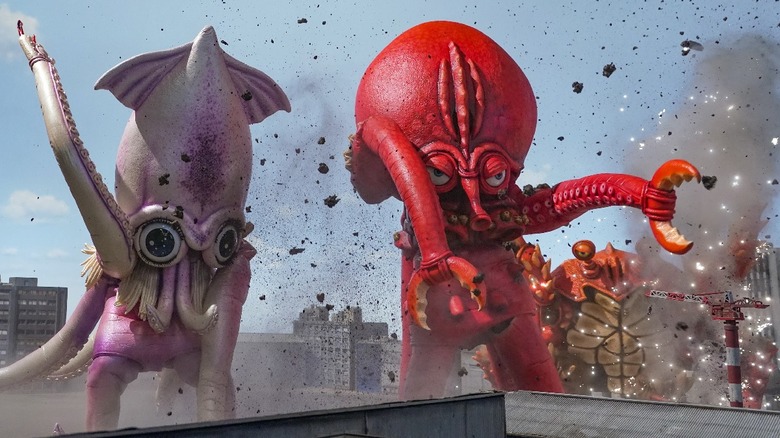 Pal Entertainment
In the words of Midnight Pulp's channel director Matthew Kiernan, "Who wants to watch Rams battle Bengals when you can watch giant monsters destroy Tokyo, London, and other major cities?"
Well, a lot of people, Kiernan, which is why it makes tons of money and a lot of people (including yourself!) are talking about it. Despite the cringey branding behind Monster Bowl 1, I think it's a delightful way to spend a Sunday if you're a monster movie fan. Throw together some nachos, make some homemade soft pretzels (I recommend this recipe specifically), pop a couple of light brews, and make a real Sunday Funday day out of it. Maybe you'll discover a new favorite (like "Monster SeaFood Wars which was an official selection of the 2020 Fantasia Film Festival) or you'll fall in love with an old classic (like "Gorgo"). I even think you could get a betting pool going depending how honest you and your friends are and how many of these movies you've already seen.
So no, you don't need to watch the Super Bowl, but I think we can all agree that consuming content that brings us joy, while consuming food that brings you joy, while betting your own hard earned cash, is a recipe for a good time no matter what you're watching.