Superhero Bits: A New Morbius Poster, James Gunn's Peacemaker PSA & More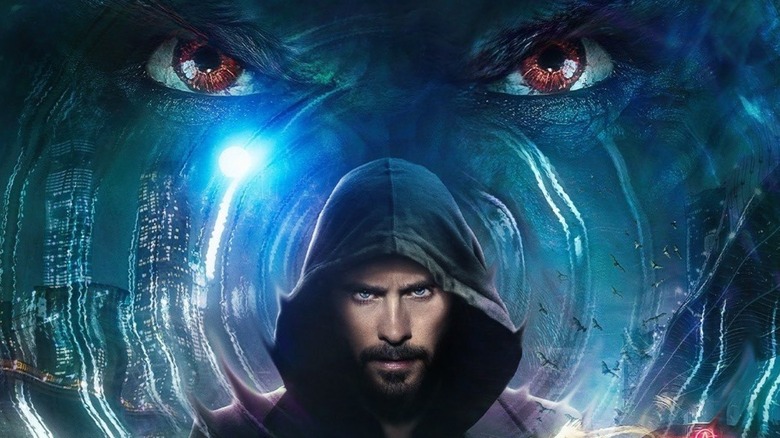 Sony Pictures
(Superhero Bits is a collection of stories, updates, and videos about anything and everything inspired by the comics of Marvel, DC, and more. For comic book movies, TV shows, merchandise, events, and whatever catches our eye, this is the place to find anything that falls through the cracks.)
In this edition of Superhero Bits:
DC's next big event is "Dark Crisis."
"Morbius" gets a new poster.
A surprising villain exists in "The Batman" universe.
Russel Crowe doubles up in the Marvel multiverse.
DC Comics Dark Crisis Trailer
Spinning out of the pages of "Justice League" #75 which will bring about "The Death of the Justice League," DC Comics has announced its next big event titled "Dark Crisis." The book comes from writer Joshua Williamson and artist Daniel Sampere , who are teaming up for the seven-issue series. Now, DC has released a trailer giving a better overview of the series, which you can check out above. A brief logline for the series reads as follows:
In DC's next big event, DARK CRISIS, the heroes left behind must come together to combat this great evil and save the lost Justice League, but what happens when not everyone agrees to join the fight?
It all kicks off on May 31 with "Justice League: Road to Dark Crisis" #1.
James Gunn Warns To Watch The Last Two Episodes Of Peacemaker ASAP
"Peacemaker" season 1 is getting ready to come to a close on HBO Max and series creator James Gunn has a message to fans: don't wait to watch the final two episodes if you can help it. As we can see in the above tweet, in responding to a fan who asked what we can expect from the final two episodes, Gunn explained that the best thing to do would be to watch them as soon as possible as there are seemingly going to be things that viewers won't want to have spoiled for them. You've been warned. "Peacemaker" returns with a new episode Thursday.
Does Lex Luthor Exist In The Batman Universe?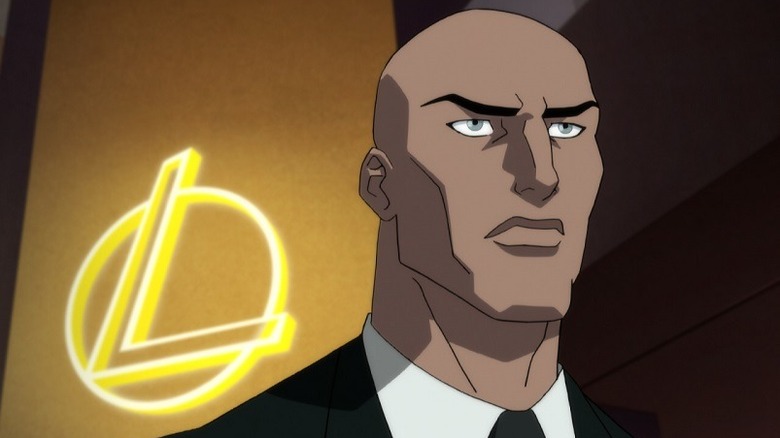 DC
Today brings something pretty interesting to the table for those who are looking forward to director Matt Reeves' "The Batman." As has been made very clear by the marketing, Robert Pattinson's Batman will exist in a universe far removed from the DCEU, which means no Henry Cavill's Superman or any other heroes we've come to know. Yet, as revealed by ComicBookMovie.com, a recent tie-in novel seems to confirm that none other than Lex Luthor (or a version of him anyway) does exist in this new universe.
In the novel "Before The Batman: An Original Movie Novel" a character named Dex at one point says "My dad and I need to get away. Maybe Metropolis. I hear LexCorp Race Team is taking on new mechanics." And boom goes the dynamite. This means Metropolis, Superman's stomping grounds, and presumably Lex Luthor exist in this new, gritty DC universe. Granted, this does not mean that Reeves has to pull on these threads and it may be nothing more than a fun Easter egg. Still, it's a curious development.
Did Eternals Get Snubbed By The Oscars?
Yesterday, the Oscar nominations were revealed with both "Shang-Chi and the Legend of the Ten Rings" and "Spider-Man: No Way Home" earning nominations in the Visual Effects category. This prompted quite the outcry on Twitter as thousands of posts not unlike the one above calling attention to Marvel's "Eternals" for its rather impressive visuals. While director Chloe Zhao's MCU epic proved to be divisive it was indeed a visual achievement to behold. Be that as it may, it was left out in the cold as these other two MCU flicks stand to possibly take home another Oscar for Marvel Studios.
Assembled: The Making of Hawkeye Trailer
Disney+ has done a bang-up job of offering a lot of supplemental content for its biggest shows on movies on the streaming service, sort of trying to fill the Blu-ray bonus features hole that streaming largely left wide open. To that end, we've got a new trailer for "Assembled: The Making of Hawkeye" which will offer viewers a peek behind the curtain, breaking down what it took to give Clint Barton a solo project, as well as bring Kate Bishop into the fold. The good news is you won't have to wait for this one as it is now streaming on Disney+. So, if you dig the trailer, you can see the whole thing whenever you please.
Andrew Garfield Weighs In On Spider-Man: No Way Home's Oscar Situation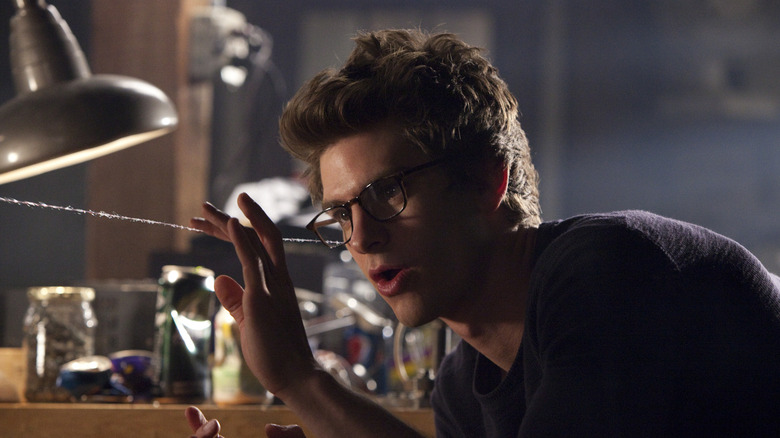 Sony Pictures
Andrew Garfield scored a Best Actor nomination at the Oscars this year for his work in Netflix's "Tick, Tick...Boom!" but his other big movie, "Spider-Man: No Way Home," only earned a Visual Effects nomination despite being one of the biggest movies of all time now. In an interview with The Hollywood Reporter, Garfield diplomatically shared his thoughts on the matter.
"I'm not able to comment on that, particularly. I really love that movie and I really love Amy [Pascal] and Jon Watts and Kevin [Feige] and, obviously Tom [Holland], and Zendaya and Jacob [Batalon] and Tobey [Maguire] and all the cast. That movie has been a kind of juggernaut of proportions that I don't think any of us really expected. I can only speak for myself and I just feel grateful to be a part of something that is keeping cinemas alive right now, keeping cinemas full, and helping in that regard and making sure that the live experience or the communal experience of going to the movies remains intact. It's very, very cool to see audiences still deeply longing for the thing that I know that we're all deeply longing for. I think Spider-Man is obviously one of those movies right now and that's so cool, and I'm so, so grateful to be a part of that."
At least for his part, Garfield appears to have no hard feelings, at least not that he's willing to share publicly.
Jared Leto Shares New Morbius Poster
Lastly, today we have a brand new poster for "Morbius," Sony's Marvel superhero flick that has been delayed for a very long time due to the pandemic. So much so that the first trailer arrived a full two years ago. It's been that long. But today brings a sign that nature is healing as Jared Leto has shared the above new poster for the flick, which sees him starring in the title role as "The Living Vampire." With the movie new set to arrive in April it would not be at all surprising if we see a new trailer online sooner rather than later. For now, you can feast your eyes on this very packed poster that has Leto's eyes creepily looming in the background.