The 2022 Oscar Nominations By The Numbers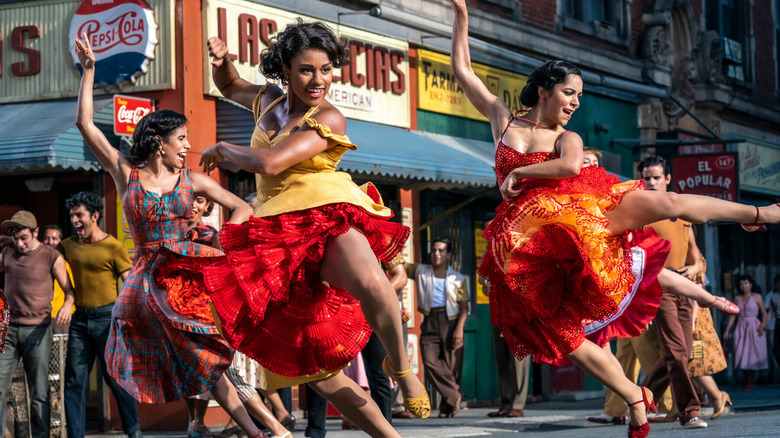 20th Century Studios
Just when you think you have a handle on Oscar predictions, the Academy whips out an Uno reverse card to shock us all with the latest swerves and snubs. This year's endless awards season is finally on its last legs, with the 94th Academy Awards just weeks away, set to air on ABC on March 27, 2022. Until then, moviegoers and film nerds will spend their time catching up on the year's biggest titles while frothing at the mouth over any and all decisions made by the Academy voting body. Some things never change.
This morning, Oscar nominees were finally revealed via a pretty brisk and only occasionally cringe-worthy livestream. In case you missed the festivities, our nomination list is up and ready for perusal. But now that we know which titles are in contention, it's time to take a look at how everything shook out: which films are leading the pack? Who's gearing up to sweep the show? And what records did the Academy finally break nearly 100 years into its existence?
With 12 Nominations, The Power of The Dog Leads The Pack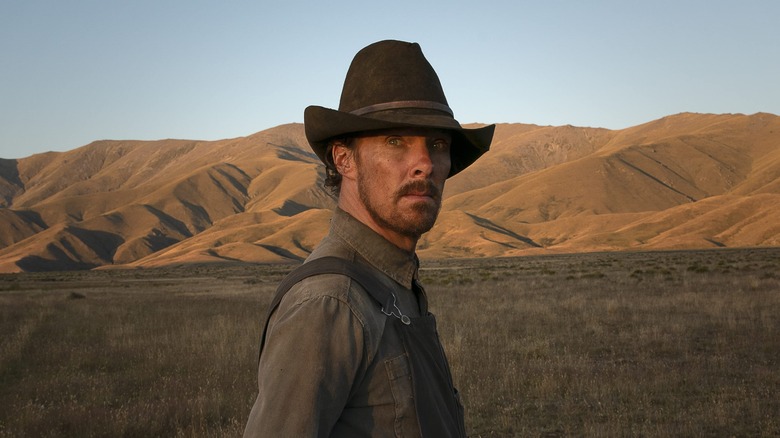 Netflix
"The Power of the Dog" is up for a dozen awards at the upcoming Oscars ceremony, including the most prestigious trophy of all, Best Picture. Overall, the stunning neo-Western from Jane Campion came out on top, especially in the acting categories where it earned nods for all four of its lead performers, Benedict Cumberbatch (Best Actor), Kirsten Dunst (Best Supporting Actress), Jesse Plemons (Best Supporting Actor) and Kodi Smit-McPhee (Best Supporting Actor).
Coming up in 12 categories means "The Power of the Dog" came close to the number for most nominations in a single year. In the end, the film is just two spots shy of matching up to previous record-setters, "All About Eve," "Titanic" and "La La Land" which are tied with 14 nominations each. Though it didn't break into that elite group, the film still set a record of its own, making director Jane Campion the first woman to ever receive two Best Director nominations (her first being 1993's "The Piano"). Other nods for the film include Best Adapted Screenplay, Best Cinematography, Best Editing, Best production design, Best Original Score, and Best Sound.
Dune Nabs 10 Nods Despite 1 Notable Snub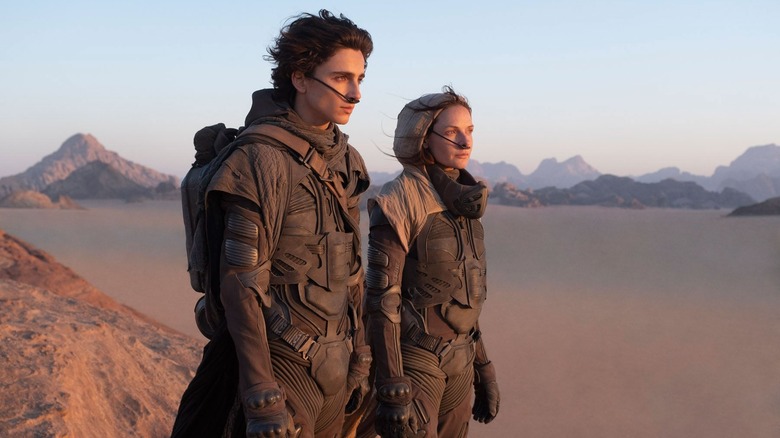 Warner Bros
A sci-fi movie at MY awards show?! Well let's be real, this is "Dune" we're talking about, yet another masterpiece from previous Oscar nominee, Denis Villeneuve. The adaptation of Frank Herbert's legendary science-fiction novel of the same name stunned audiences across the world and managed to thrive at the box office despite releasing in the midst of a pandemic. In a year where so many of the films up for awards barely made a box office dent, it only makes sense that a widely viewed and critically acclaimed movie gets some well-deserved awards attention. Still, it's always shocking to see the Academy prescribe to that kind of logic — especially when genre films are involved. "Dune" got attention in the following categories: Best Picture, Best Adapted Screenplay, Best Cinematography, Best Editing, Best Costume Design, Best Production Design, Best Original Score, Best Sound, Best Visual Effects, and Best Make-Up, and Hairstyling.
With a chance to snag 10 different trophies, the film's performance mirrors another sci-fi epic from Oscar's past: "Mad Max: Fury Road" also scored 10 nominations and fought its way into Best Picture. But here's one major difference — despite "Dune" being one of the most nominated films overall and sweeping through the technical categories, director Denis Villeneuve was nowhere to be seen in the Best Director category. That's a travesty if I've ever seen one.
10 Oscar Nominations Expand Denzel Washington's Record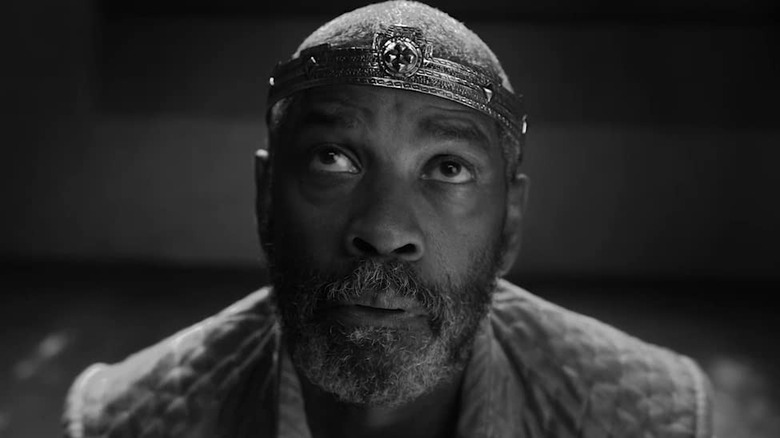 Apple TV+
You see that crown on Denzel's head? That's no joke, the king has arrived to claim his throne. Thanks to his phenomenal performance in "The Tragedy of Macbeth," Denzel Washington continues to be the most nominated Black actor of all time. The 67-year old performer already held the record, but now expands his accolades by one, making him that much more difficult to trump. His closest competition continued to be Morgan Freeman, who currently holds five nominations (and one win). "The Tragedy of Macbeth" marks Washington's ninth acting nomination but 10th overall, including two bids for Best Supporting Actor, seven for Best Actor in a Leading Role, plus one Best Picture nomination as a producer of 2016's "Fences."
6 Decades Worth of Spielberg Awards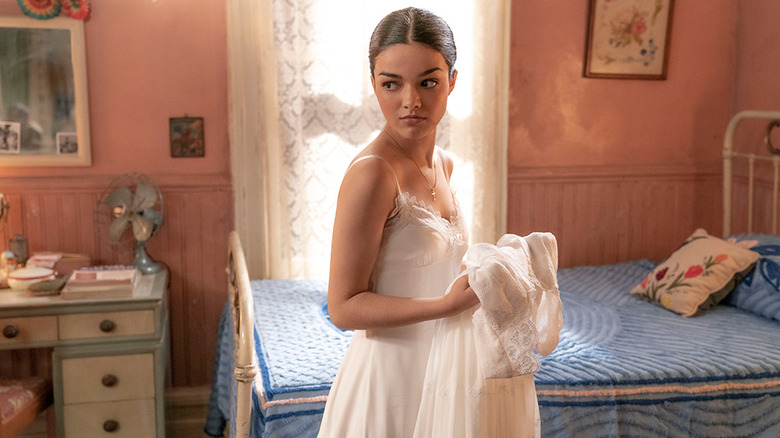 20th Century Studios
Speaking of breaking records, some small up-and-comer named *checks notes* Steven Spielberg just made Oscar history. The famed director's take on "West Side Story" was a vibrant delight but grossly underseen at theaters across the world, which put some pressure on its ability to win big. No worries though, the musical showed up in seven different categories, including "Best Picture" and "Best Director." This makes Spielberg the only person in history to receive 11 nominations for "Best Picture," putting him above his producing partner Kathleen Kennedy (who has eight) and Scott Rudin (who has nine). Spielberg also earned his eighth nomination for direction, making him the first director to be nominated in six different decades. This breaks the ongoing tie he had with fellow legend Martin Scorsese, who has five consecutive decades of nominations under his belt. The tie may return to haunt Spielberg when Scorsese debuts "Killers of the Flower Moon" later this year but at least for now, Spielberg has one up.
Flee Breaks Records With 3 Oscar Nods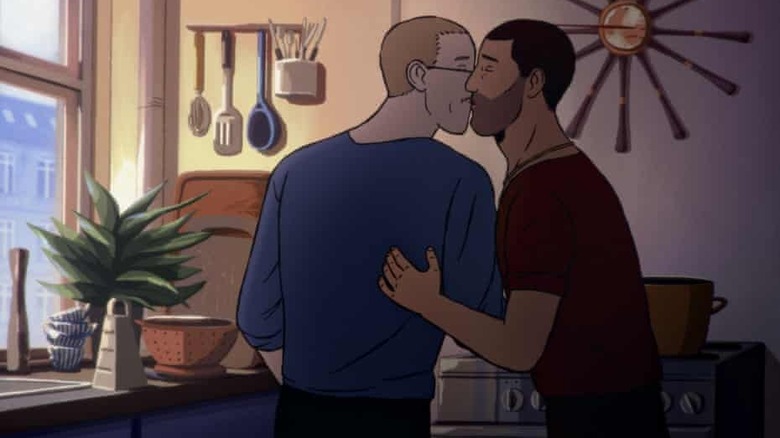 Neon
That's right, Jonas Poher Rasmussen's animated documentary "Flee" is groundbreaking for yet another reason. The film just became the first to ever score this trifecta of Oscar nominations: Best Documentary Feature, Best Animated Feature, and Best International Feature Film. The hybrid film blends animation and documentary to tell the real-life story of Amin, a gay Afghan refugee recounting life with his husband as a secret from his past resurfaces. /Films Hoai-Tran Bui wrote that "the animation in 'Flee' acts as more than a veil to conceal Amin's identity. It's also a stunning show of artistry from Poher Rasmussen." Appearing across these categories means that the films unique blend of genre and form has now been recognized by the Academy, giving it the chance to break new ground by nabbing each of these trophies.
3 Women Nominated for Best Adapted Screenplay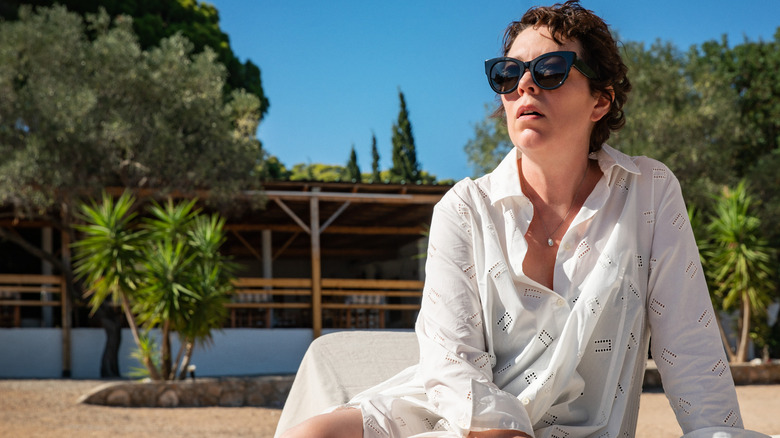 Netflix
Last year, "Promising Young Woman" made Emerald Fennell the first woman to win a screenplay Oscar in 13 years. Across the board, the fight for women to be recognized for both directorial and writing achievements rages on as the Academy confronts its lack of momentum where diversity and inclusion are concerned. Progress is slow goings but this year brings about a happy surprise: three of this year's female writer-directors have been recognized for their work in Best Adapted Screenplay. Jane Campion ("The Power of the Dog"), Maggie Gyllenhaal ("The Lost Daughter"), and Siân Heder ("CODA") penned three of the year's best films and now have a shot at the gilded statuette. The category also includes Takamasa Oe and Ryusuke Hamaguchi for "Drive My Car" and Jon Spaihts, Denis Villeneuve, and Eric Roth for "Dune."
This news also comes with a couple more notable firsts: Maggie Gyllenhaal — previously nominated for Supporting Actress in 2009's "Crazy Heart" — is now the third woman to ever be recognized for acting and screenplay categories, behind previous winners, Ruth Gordon and Emma Thompson. Gyllenhaal is also the second woman to be nominated in this category for a film that doubles as her directorial debut (the first being Emerald Fennell). Because she previously won Best Original Screenplay for "The Piano," Jane Campion is now the first woman to ever be nominated in both screenplay categories. As for Heder, she is the second woman nominated for penning a remake of a previous film (the first being Greta Gerwig for 2019's "Little Women").
Apple TV+ Has 1 Chance At Winning Big, But Netflix Has 2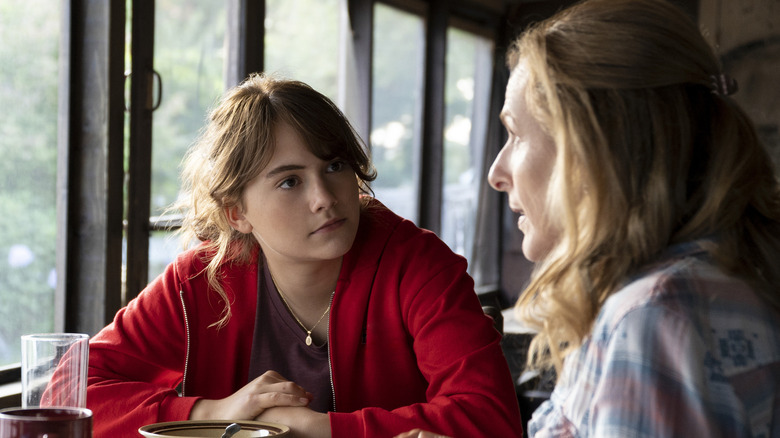 Apple TV+
As always, the streaming wars rage on. Way back in 2017, Amazon Studios became the first streamer to win statuettes and nab a Best Picture nomination, thanks to "Manchester By The Sea." But since then, Netflix has become the streamer to beat.
Netflix has stolen the show as the leading streaming service at the Oscars, consistently improving when it comes to nominations. In 2019, the studio climbed into the elite ranks with 15 nominations, then beat its own record with 24 nods in 2020. Last year, major titles like "Mank" and "Ma Rainey's Black Bottom" got the streamer to a whopping 35 nominations but that may have been the ceiling because this year, Netflix has fallen to only 27. Meanwhile, Apple TV+ broke through a mini-milestone by scoring its first Best Picture nomination for CODA and nabbing six nods overall. Thanks to CODA, Apple has its first shot at an Oscar, but the odds are certainly in Netflix's favor. This could be the year the streamer finally wins big, with both "The Power of the Dog" and "Don't Look Up" as Best Picture contenders, and favorites to win the award. Other Netflix titles up for awards include "Tick, Tick Boom" and "The Mitchells vs The Machines."
2 Couples Are Up For Oscar Gold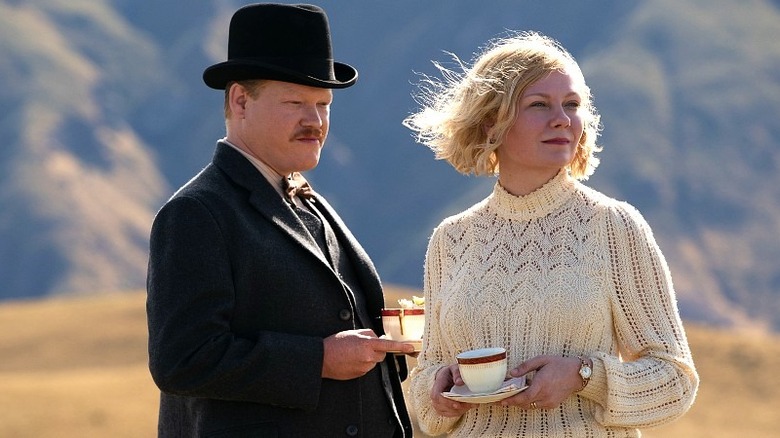 Netflix
His and Her Oscar nominations have arrived just in time for Valentine's Day! This year, two Hollywood power couples have a shot at matching trophies, so I guess love isn't dead after all. The two pairs in question are Javier Bardem and Penelope Cruz, and Kirsten Dunst and Jesse Plemons, who have all earned acting nominations for their latest performances. Plemons and Dunst are up for their supporting roles in Jane Campion's "The Power of the Dog" where perfectly enough, they play a newlywed couple trying to find happiness. This also marks the first time either performer has been recognized by the Academy. As for Cruz and Bardem, they are both four-time nominees. This time around, Cruz is up for Best Actress in "Parallel Mothers" while Bardem is up for Best Actor in "Being the Ricardos." Double date night, anyone?
1 Night To Duke It Out — How Do The Numbers Shake Out?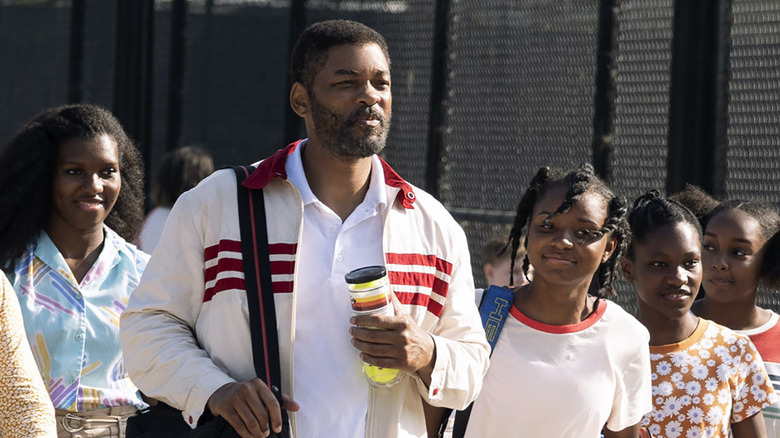 Warner Bros.
As the internet reels from the snubs, shocks and latest records broken, just remember one thing: this is just the beginning. The real reactions will kick in on Sunday, March 27, 2022, the night of the 94th Academy Awards. Until then, it's all speculation and placing bets on which films will rack up the most statuettes.
"The Power of the Dog" has the best odds with its whopping 12 nominations, but "Dune" follows closely behind with many technical categories under its belt. "Belfast" and "West Side Story" are tied with seven nominations each. Not too far behind are other acclaimed films from the year and the awards season tends to reign with chaos so there's no telling what will happen next. The most nominated films include:
"The Power of The Dog" — 12
"Dune" — 10
"West Side Story" — 7
"Belfast" — 7
"King Richard" — 6
"Drive My Car" — 4
"Don't Look Up" — 4
Nightmare Alley" — 4
"CODA" — 3
"Being The Ricardos" — 3
"Encanto" — 3
"Flee" — 3
"Licorice Pizza" — 3
"The Lost Daughter" — 3
"The Tragedy of Macbeth" — 3
"The Worst Person In The World"  — 2
"Tick Tick... BOOM!"  — 2
"Parallel Mothers"  — 2
"Cruella"  — 2
"The Eyes of Tammy Faye" — 2