Reacher Will Be Coming Back For Season 2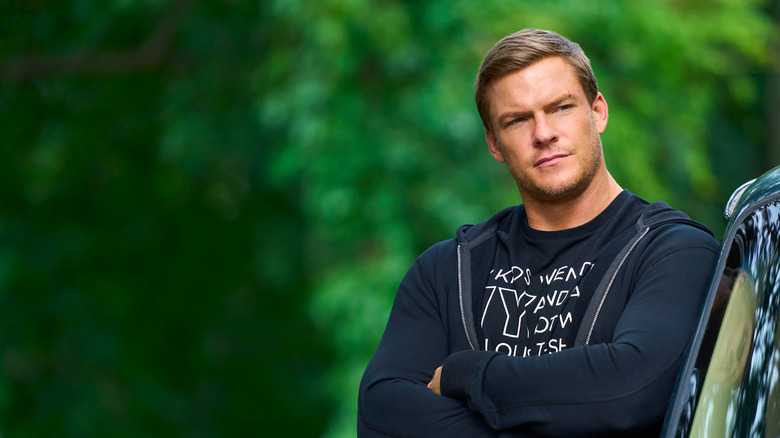 Amazon Studios
Looks like Amazon is keeping it tall, y'all, because their new "Reacher" series got the green light for a second season just three days after debuting on February 4, 2022. Based on the popular series of Jack Reacher novels by Lee Child, the first season is based on 1997's "Killing Floor." According to an Amazon press release (via Variety), "Reacher" is allegedly one of their top five most-watched shows of all time. I'm saying "allegedly" because Amazon doesn't actually provide viewership numbers so this could all be a marketing ploy. That said, there's been plenty of word of mouth spreading the gospel of Alan Ritchson's performance as Jack Reacher, the veteran military police investigator who, upon returning to life as a civilian, immediately finds himself at the center of a homicide case. Fans of the series have been delighted to finally get a faithful adaptation of Child's books, with an actor who actually looks the part of the titular hero.
could not pretend to mr c any longer that i was interested in reacher for the plot. i have no idea what's happening on this show. there's a town and there's murder and there's biceps

— Kate Clayborn (@kateclayborn) February 7, 2022
"The phenomenal debut of 'Reacher' is a testament to Lee Child's creation of one of entertainment's most well-known heroes, Nick Santora's original approach to the storytelling, Alan's brilliant embodiment of the character, and the dedication of the talented people who worked tirelessly in front of and behind the camera to make such an undeniably binge worthy series," said the head of Amazon Studios, Jennifer Salke, in a statement. "The global impact of 'Reacher' makes it one of Prime Video's biggest series debuts, and we can't wait to bring fans a second season of their new favorite show."
Watching Big Dudes Punch Bad Guys Always Rules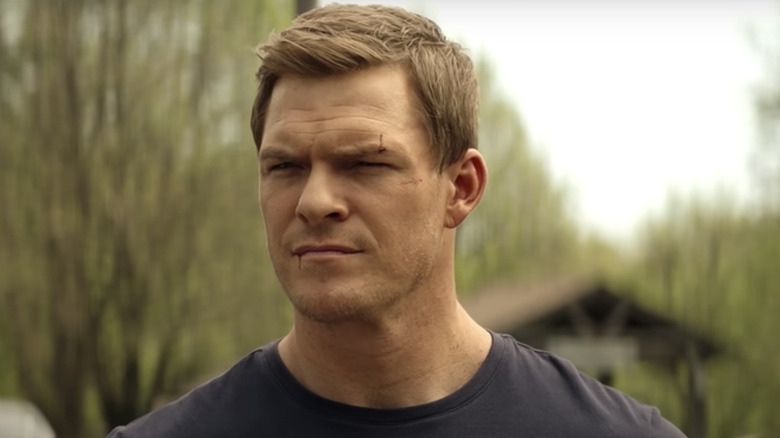 Amazon Studios
Amazon made the full first season of "Reacher" available on day one, and if the fact that #Reacher trended for most of February 4 accounts for anything, it's safe to assume that plenty of people spent the day binging the beefcake conspiracy adventures of Jack Reacher and his attempt to combat corruption in his new home. "The entire 'Reacher' team — cast, production, writers, etc. — is so happy with the wonderful reception the show has received," said showrunner Nick Santora. "Amazon, Skydance, and Paramount have been such fantastic partners and everyone is excited to roll up their sleeves and get to work on what will be a great Season Two."
Novelist Lee Child is also thrilled with the "Reacher" news, calling the partnership with Amazon Studios a total delight. "I'm thrilled we'll be working together again, for season two," Child said. "This is very exciting news, and I can't wait to get started. 'Reacher' couldn't be in better hands." 
Part of the fun of "Reacher" is that it involves action and scenarios so far-fetched they should get laughed out of the room. But there's so much fun to be had watching a gigantic man punch bad guys in the face that you don't care how ridiculous it all seems.
Season 1 of "Reacher" is currently available to stream in its entirety on Prime Video. There's been no release date announced for season 2 as of yet, but we'll be keeping our eyes peeled for "Reacher" updates ... and biceps.