Amazon Prime Is Raising Its Costs Because That Lord Of The Rings Show Is Really Expensive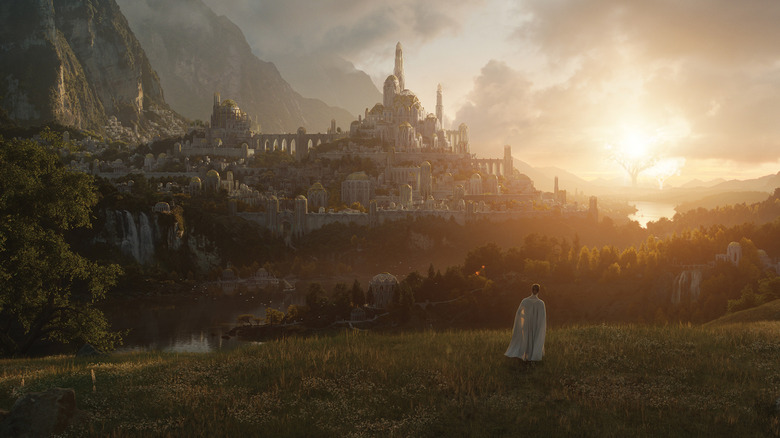 Amazon Studios
Prepare to pay more for that ballet barre that you really use as a clothing hanger with "free shipping." Despite the fact that "two-day shipping" really means two days from whenever they decide to send it out these days, the price of Amazon Prime membership is about to get higher, according to The Hollywood Reporter. It's the first time the price has gone up in four years, but the rationale for it is a little questionable to the average person. Particularly not when Jeff Bezos is flying to space in a penis rocket.
The news comes as part of Amazon's fourth quarter earnings report. The yearly membership is going up $20 to $139, and monthly memberships will go up $2 to $14.99. Yeah, we're getting some new stuff, but I'm sorry, not everyone gets Prime for the entertainment. Some people really do need delivery of things for reasons like not being able to leave the house because of a pandemic. Yeah, by all means, charge us all for your inflated show budgets and not to pay your workers more. I'd gladly pay more every year for that.
Paying for Middle Earth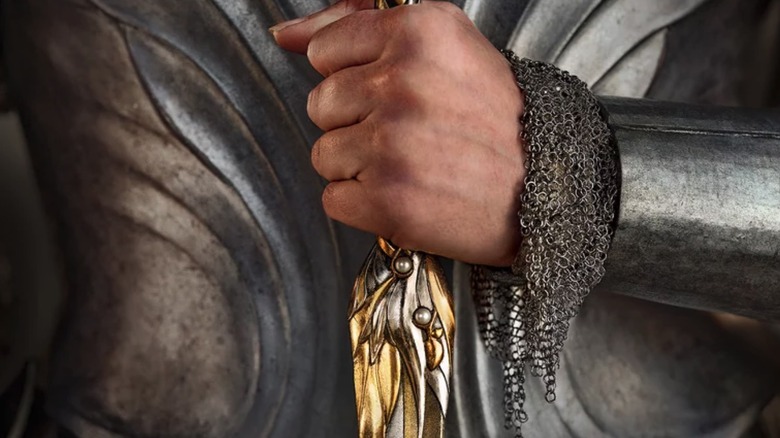 Amazon Studios
During the earnings call, CFO Brian Olsavsky reportedly told analysts, "Since 2018, Prime Video has tripled the number of Amazon originals." He said that, "...the continued expansion of Prime member benefits, and the increased use we have seen, along with increased costs and inflation," was part of the reasoning.
How about this, Amazon? How about you charge people for the delivery benefits if that's what they want and let them pay more if they want to watch your shows? I mean, I get that, as was reported, they have more same day delivery options (though that never seems to work for me when I need something the same day — it's always the same day they ship it, not the same day I order it), and pharmacy delivery, podcasts and grocery benefits. Great. I'll just pretend to think that this is the reason for the hike, and not the $500 million "The Lord of the Rings: The Rings of Power" budget. Or maybe it was the 23 headless character posters they put out for the series? 
Alexa, How Much Does a Penis Rocket Cost?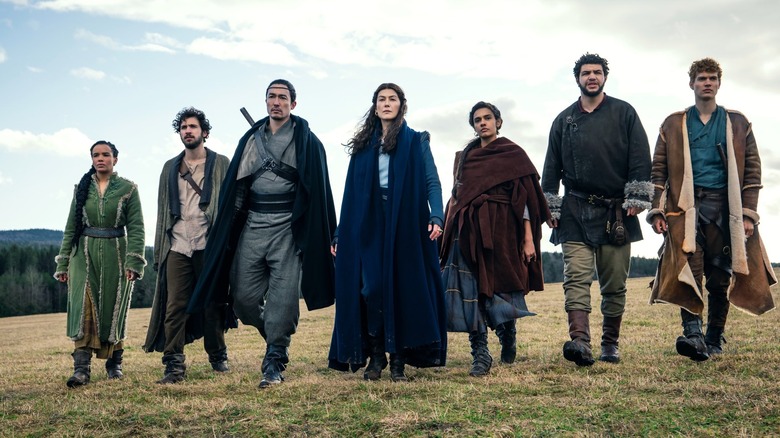 Amazon Studios
Yes, Amazon has been dealing with the same labor issues and supply chain issues that mean I can't find Gatorade Zero or my cat's treats anywhere, but they also spent $31 billion in advertising. You know people who what you are, right? I was aware of "The Wheel of Time" without it being on every bus stop. Was the penis rocket not enough advertising? The net income for the company last year was reportedly $33.4 billion dollars. Do you really need another $20 from me?
Yes, I'm complaining, but I do have Amazon Prime. I'll continue to because I'd like to stay out of stores as much as I can for now. I also watch these things. It's just that while I'm sure the company is dealing with inflation, so are regular people. I don't depend on the service as much as other folks do, but it still feels like a bit of a slap in the face while people are dealing with pandemic-related financial hardships. Yes, we're getting new Alexa stuff, "Ring," and all sorts of other stuff, but does anyone else wish we could decide which services we want and pay for them piecemeal? 
I sure hope this show is good, because we're paying for it.