The Best Antoine Fuqua Movies And Where To Watch Them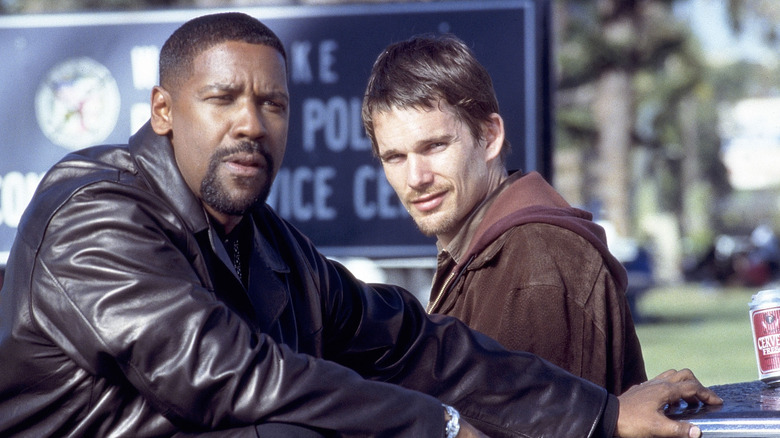 Warner Bros. Pictures
Antoine Fuqua is one of the most underrated directors working in Hollywood today — and in this writer's humble opinion, he definitely deserves more credit than he gets. Fuqua rose to fame shooting music videos, including the video for Coolio's "Gangster's Paradise" which was used to promote Michelle Pfeiffer's "Dangerous Minds." From there he dove headfirst into filmmaking, mainly delving into action and crime thrillers.
Fuqua's films share more than a few things in common; not only do they feature a wide range of talented collaborators (including the likes of Denzel Washington and Jake Gyllenhaal) but they often center on a character with a strong sense of justice, and who will often go outside the law to achieve that justice. In the pursuit of justice, the protagonist will often form bonds with like-minded individuals. With that in mind, here's where you can watch the best films from Fuqua's filmography and how their protagonists often end up on a quest for justice.
Training Day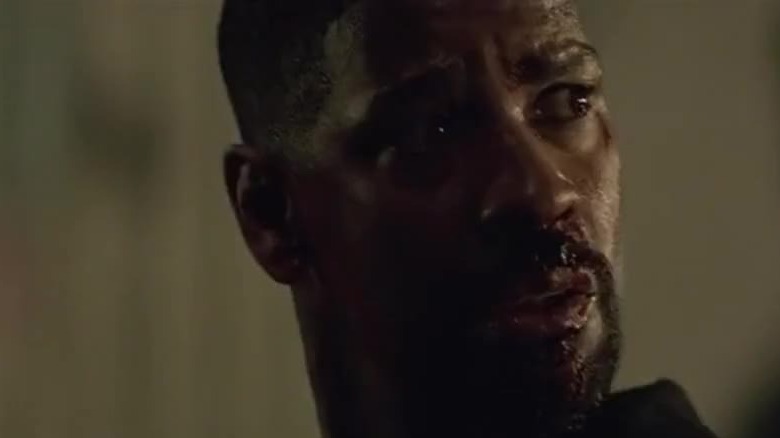 Warner Bros. Pictures
The film that put Fuqua on the map was "Training Day," which starred Ethan Hawke as LAPD narcotics office Jake Hoyt and Denzel Washington as Detective Alonzo Harris. Over the course of a single day, Jake is witness to multiple corrupt acts by Alonzo including stealing $4 million in cash from a drug dealer and shooting said drug dealer dead. It all comes to a head in the film's climatic scene — which includes the now infamous rant by Alonzo and the classic line "King Kong ain't got s*** on me!" Ultimately, Jake decides to leave Alonzo's fate in the hands of the Russians he double crossed; a recurring theme in Fuqua's films is that their antagonists will usually meet a fate of their own making. The success of "Training Day" led to a short-lived — and ill-received — television adaptation on CBS.
Where to Stream or Rent: Stream for free on HBO Max, rent from Amazon, YouTube, Google Play, Vudu, and Apple.
The Equalizer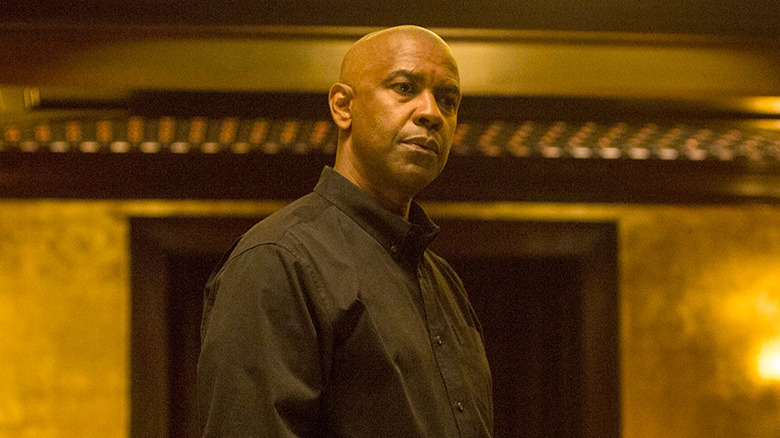 Sony Pictures
Fuqua and Washington would reunite for "The Equalizer" in 2014, which took its name and concept from the classic '80's TV series. Washington plays Robert McCall, a former Marine, who strikes up a friendship with a girl named Alina (Chloe Grace Moretz). When Alina is savagely beaten by her pimp, McCall kills him and his men — and ends up in the crosshairs of a Russian mob boss, but systematically slaughters the mobster and his forces.
"The Equalizer" boasts enough bone-crunching violence to rival "John Wick," and cemented Washington as a bonafide action star. It also features what may be one of the coolest gimmicks I've seen in an action movie: before each fight, McCall sets a timer on his watch and attempts to defeat his enemies before the clock runs out. "The Equalizer" spawned a sequel in 2018, and Washington plans to  reunite with Fuqua for a third film.
Where to Stream or Rent: Rent from Amazon, YouTube, Google Play, Vudu, and Apple.
King Arthur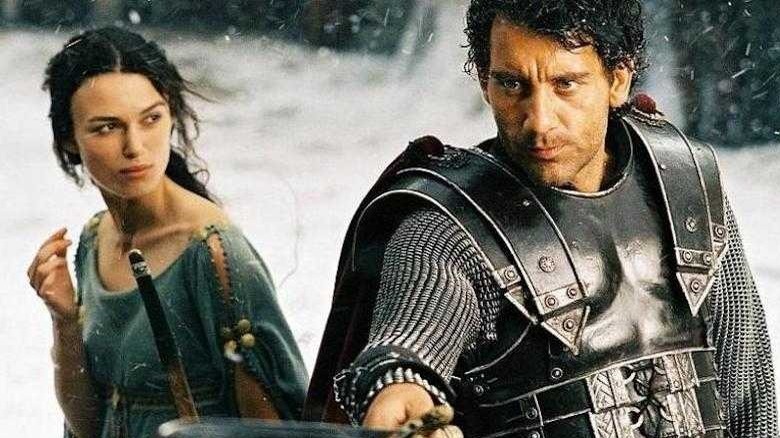 Touchstone Pictures
Fuqua tackled the King Arthur myth in 2004, aiming for a more "realistic" version of the classic story. The film recasts Clive Owen's Arthur as a Roman soldier preparing to return home until a mission leads him and his men into conflict with the Saxons. Arthur also battles corrupt Roman officials along the way, refusing to bow to injustice even in the face of death.
Though the theatrical version of "King Arthur" was critically panned, as were the liberties Fuqua and screenwriter David Frazoni took with the legend, I feel the director's cut is definitely worth a watch. Not only does it flow better, but its tone and material — especially in the fight scenes — fits the more adult vision that Fuqua was going for. Fuqua has also expressed his admiration for the work of Akira Kurosawa, and "King Arthur" lifts visually and structurally from Kurosawa's "Seven Samurai."
Where To Stream or Rent: Stream for free on Hulu, rent from Amazon, YouTube, Google Play, Vudu, and Apple.
The Magnificent Seven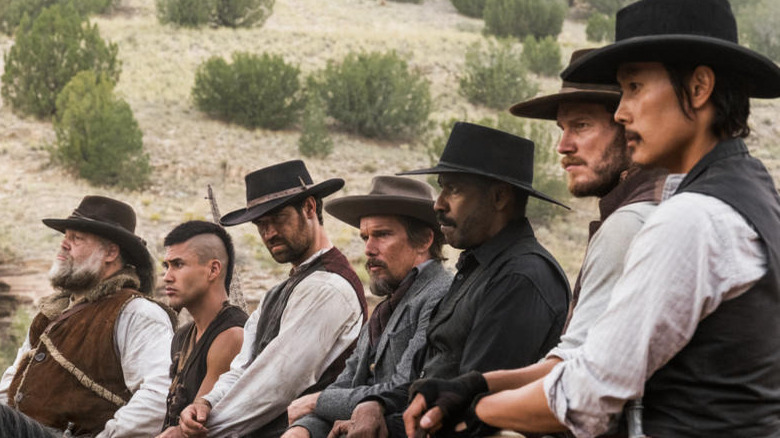 Columbia Pictures
"King Arthur" wasn't the only time Fuqua would draw from "Seven Samurai" when crafting a film. In 2016, he directed a remake of "The Magnificent Seven" — itself a remake of "Seven Samurai." Fuqua's version once again reunited him with his "Training Day" collaborators Washington and Hawke, along with then-rising star Chris Pratt. It's also more racially diverse than the original film, with Byung-hun Lee playing the knife throwing Billy Rocks, Manuel Garcia-Rulfo as outlaw Vasquez, and Martin Sensmeier as Comanche archer Red Harvest. As Fuqua put it: "There were a lot of black cowboys, a lot of Native Americans; Asians working on the railroads. The truth of the West is more modern than the movies have been." 
And keeping in line with the theme of justice, this version of the Seven finds themselves battling land baron Bartholomew Bogue (Peter Sarsgaard). Bogue turns out to have hurt both Washington's Sam Chisolm and the widow Emma (Hayley Bennett); it's only fitting that both of them are the ones who bring him to his end.
Where to Stream or Rent: Rent from Amazon, YouTube, Google Play, Vudu, and Apple.
Olympus Has Fallen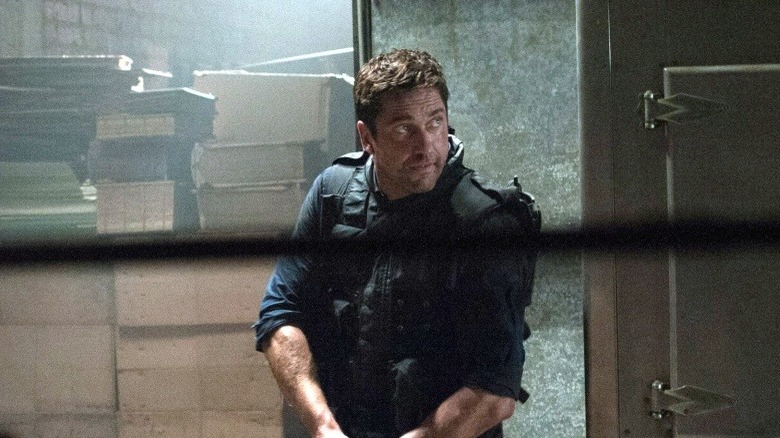 Millenium Films
If there's a film that both showcases Fuqua's skill as an action director and proves how underrated his work is, it's "Olympus Has Fallen." Gerard Butler plays Secret Service agent Mike Banning, who ends up having to rescue the President (Aaron Eckhart) when the White House is infiltrated by terrorists — a premise that now seems soberingly real, given the events of last year.
"Olympus Has Fallen" drew unfavorable comparisons to the Roland Emmerich-helmed "White House Down," as both released in the same year and had similar premises. However, "Olympus" would spawn two sequels, "London Has Fallen" and "Angel Has Fallen" — all thanks to Fuqua. Banning is also the classic Fuqua protagonist: he seeks justice against the terrorists and redemption for a past mistake, and achieves both by film's end.
Where to Steam or Rent: Watch for free on Netflix, rent from Amazon, YouTube, Google Play, Vudu, and Apple.