Why CBS Thinks Training Day TV Series Can Work As A Show [TCA 2016]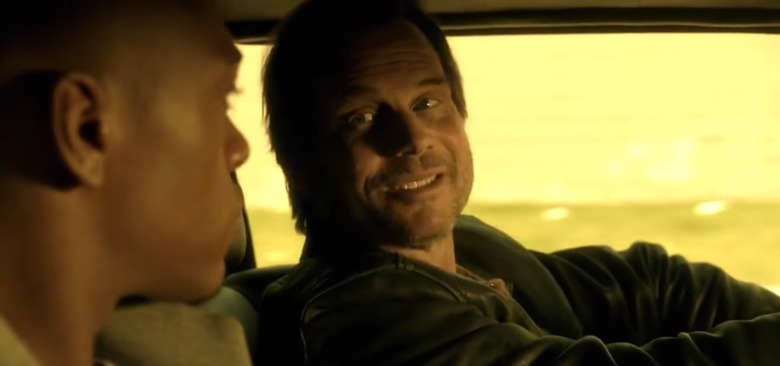 CBS is gearing up to premiere a series based on the Oscar-winning 2001 movie Training Day this fall. But last season the network had two television series based on movies that did not make it to the second season. Rush Hour was cancelled quickly, and while Limitless was a hit for most of its first season, it still got cancelled. So why will the Training Day TV series succeed where those other movie-turned-tv shows failed?
CBS didn't hold a Television Critics Association panel for the series, but CBS President of Entertainment Glenn Gellar spoke with reporters about the show after his executive panel. Gellar explained his confidence in Training Day as compared to other intellectual properties.
"We buy IPs every year," Gellar said. "I think they have just as good a shot as getting on as a show that doesn't have a title that is well known. I don't think you can judge a show just because of a title. We've also had a lot of success with IPs. Hawaii Five-O, Elementary, Under the Dome, we have had success. I think Training Day has just as good a shot as any and it happens to be a great show."
2001's Training Day starred Denzel Washington as Det. Alonzo Harris, a corrupt cop training rookie Jake Hoyt (Ethan Hawke) on the streets of L.A. Hoyt questions Harris's methods and ultimately must stand on his own against his mentor. Washington won an Oscar for the role. 2016's Training Day flips the dynamic a tad. Justin Cornwell plays the rookie Kyle Craig under Bill Paxton as Det. Frank Rourke. This morning, Gellar announced Christina Vidal would join the cast as an investigator in the LAPD Robbery-Homicide Division.
Training Day may have to exceed the success of Limitless to make it on the air long-term. Gellar explained the somewhat surprising decision to cancel Limitless, despite the public perception that it was a hit. He was clear that there was no behind the scenes conflict.
"No creative behind the scenes problems," Gellar said. "Look, we have to make determinations based on how we feel going forward. We can only pick up so many things. I really liked the show, but if it's not connecting with the viewers, then we can't bring it back."
Antoine Fuqua directed the movie Training Day and serves as an executive producer of the series, along with Jerry Bruckheimer, Will Beall, Barry Schindel, Jonathan Littman and Danny Cannon. Bruckheimer also produces the CSI franchise for CBS. CBS has not yet set a premiere date for Training Day.