Jordan Peele's Monkeypaw Scores Nanny Director Nikyatu Jusu's Next Film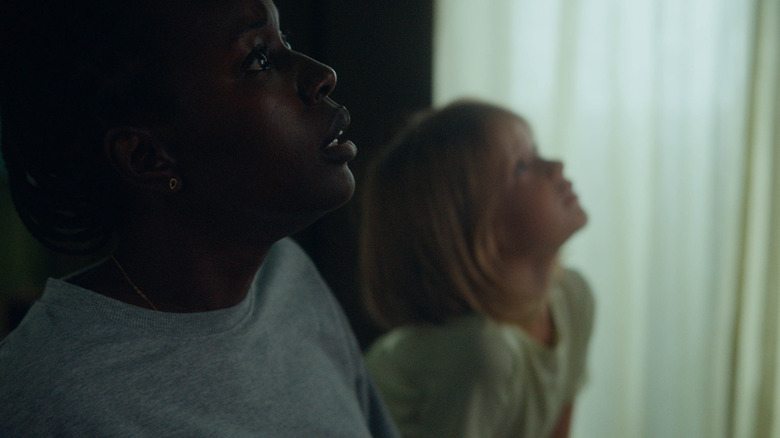 Sundance Institute
For movie fans who make an effort to go out of their way and journey off the beaten path in order to discover some of the most exciting filmmaking talent on the rise, today's the day for you. Earlier, we brought you news about French filmmaker Coralie Fargeat's (2017's "Revenge") newest upcoming film, which is titled "The Substance" and will likely become a must-watch once it makes its way to theaters in the years ahead. Another name to remember is Nikyatu Jusu, who most recently debuted her Sundance darling "Nanny." /Film's Shania Russell wrote a glowing review about the meditative drama, saying:
"Armed with mythology and its evocative atmosphere, Nikyatu Jusu's directorial debut revels in slow-simmering horror, haunting with its shadows. From one angle, its a slow-burn drama about an immigrant mother's struggle to bring her son abroad. Yet at its core, supernatural horror overtakes, a lens to explore the power of myth."
Attendees at the film festival aren't the only ones who came away impressed by Jusu's talent on display, by all accounts. Today brings us the thrilling news (via Deadline) that filmmaker Jordan Peele's Monkeypaw Productions, the production company founded by the "Get Out" and "Us" director back in 2012, is joining forces with Universal Pictures to bring Jusu's next project to the big screen. Excitingly, this will be based on an original idea from Jusu that she will co-write along with Fredrica Bailey, who is known as the co-writer for the 2019 Netflix film "See You Yesterday."
Nikyatu Jusu: A Filmmaker To Watch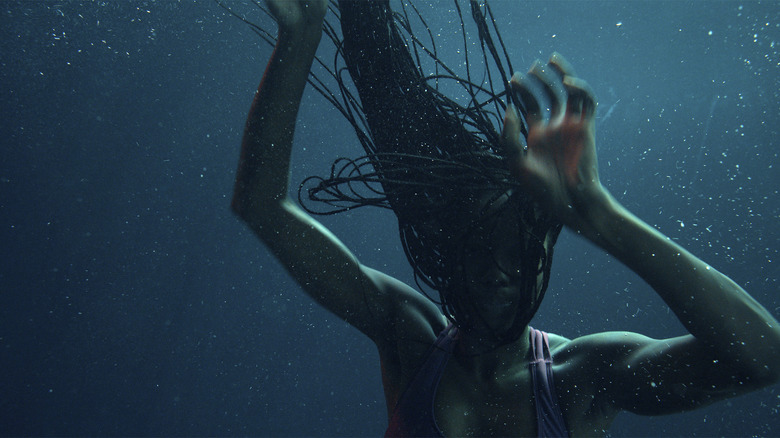 Sundance Institute
If you're not familiar with Nikyatu Jusu's name just yet, we have a feeling that will change dramatically in no time. The excitement of working alongside the rapidly up-and-coming filmmaker is palpable — just take it from Monkeypaw President Win Rosenfeld. As he said in a statement:
"Monkeypaw is thrilled to be teaming up with Nikyatu on her next project and believe she is a singular talent with brilliant stories to tell. We are so pleased that Nanny has been celebrated by Sundance and we can't wait for audiences to see what's coming next."
By all accounts, this is a well-deserved break for Jusu. The director just won the Grand Jury Prize in U.S. Dramatic Competition at Sundance for her directing debut with "Nanny." Starring Anna Diop and Michelle Monaghan, her first movie emerged from the shortlist of the coveted The Black List in 2020, which represents the most buzzy and sought-after screenplays of the year. This next film of hers, currently untitled, is only described as a horror movie and those involved are currently keeping any and all tantalizing specifics under wraps.
The involvement of Monkeypaw certainly adds a much-welcomed infusion of star power to the project. The company recently produced "Candyman" and scheduled to release Peele's upcoming "Nope" later this year. Stay tuned to /Film for any updates that come in.