Revenge Filmmaker To Direct Body Horror Movie The Substance With Margaret Qualley And Demi Moore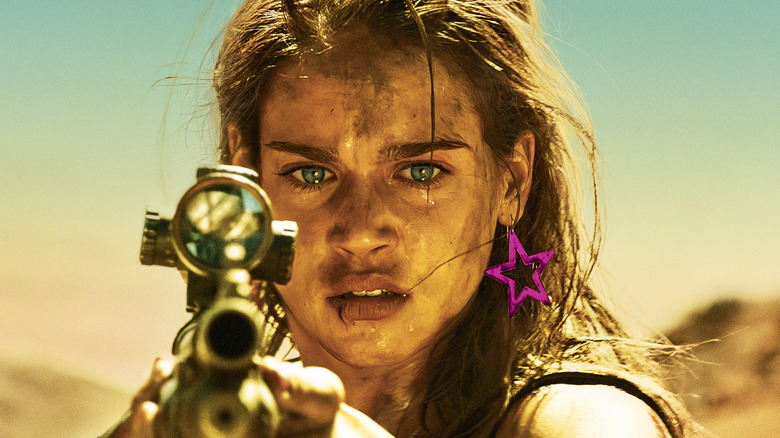 Neon
French filmmaker Coralie Fargeat first burst onto the scene in 2017 with a shocking rape-revenge film fittingly titled "Revenge." The movie first premiered to tremendous buzz at the Toronto International Film Festival, played at Sundance months later, and eventually was picked up by Neon for distribution in the United States. In his review for /Film at the time, Ethan Anderton wrote that:
"There's an endless supply of revenge thrillers in cinema, and among them are also plenty of thrillers about a woman who wants retaliation after being raped by a man. That's exactly what 'Revenge' delivers, but what makes this particular thriller stand out is that it hails from first-time French filmmaker Coralie Fargeat, bringing a refreshing female perspective to the proceedings that is not only empowering, but also downright bloody and merciless in its literal and figurative execution."
Fargeat immediately established herself as a talented artist with plenty on her mind, making her a name to watch in the years ahead. Five years later, the director is finally set to make her first feature film for a major studio ... and she's bringing along some high-profile and well-known actors with her. Deadline has the details on Fargeat's next project, "The Substance," which has attracted the attention of Demi Moore and Margaret Qualley, both of whom will star in the new picture. Plot specifics are largely unknown at this point in time, but the report paints this as an exciting next step for Fargeat.
Margaret Qualley and Demi Moore Join The Substance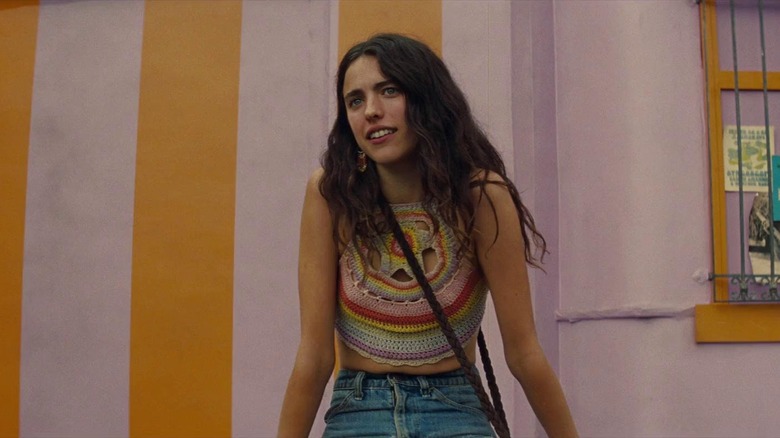 Sony Pictures
"The Substance" will be written, directed, and produced by Coralie Fargeat after Universal Pictures and Working Title Films have both joined the production. Production is scheduled to commence in May of 2022, with Deadline also including a brief tease regarding the overall tone and genre of the movie. According to the report, fans of "Revenge" can expect her next movie to be "Fargeat's explosive feminist take on body horror," which certainly sounds like another provocative story that will likely benefit from her steady hand on the wheel.
Obviously, Demi Moore is an exciting get to co-lead the film, considering her wide-ranging and decades-long success in the business. Moore will next appear in the upcoming "Please Baby Please" and most recently starred in 2020's "Songbird," the Peacock original television series "Brave New World," and 2019's "Corporate Animals." Margaret Qualley is perhaps most recognizable for her roles in the brilliant Damon Lindelof series "The Leftovers," "The Nice Guys," and her scene-stealing turn in Quentin Tarantino's "Once Upon a Time... In Hollywood." She most recently starred in the Netflix series "Maid" and will add "The Sanctuary" to her increasingly busy schedule in the coming years. We'll definitely be keeping a close eye on this newest Fargeat production in the months ahead.