Here Are All The Winners From This Year's Sundance Film Festival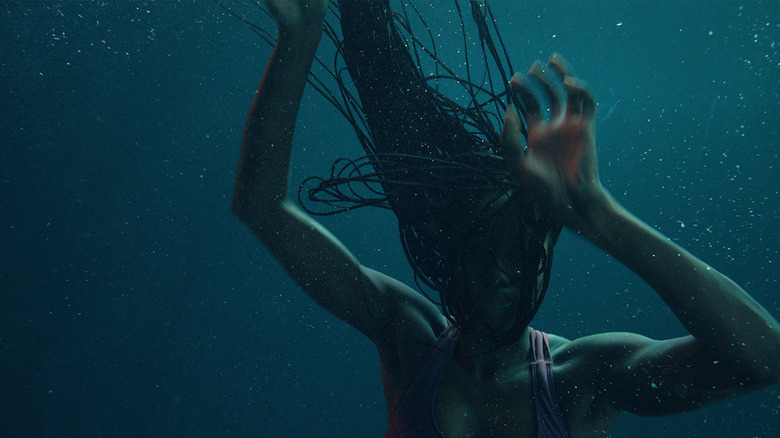 Sundance Film Festival
Another year at Sundance is drawing to a close. After an exciting week of acquisitions and premieres, this weekend marks the festival's annual award show, which is entirely virtual this year (like the rest of the fest). Sundance took an inconspicuous approach to its award announcements, sharing the names of the winners via Twitter rather than in a hosted ceremony. Still, there are plenty of highlights, including the coveted Audience Award and the Grand Jury Prize winners.
Jury Prizes Rewarded First-Time Filmmakers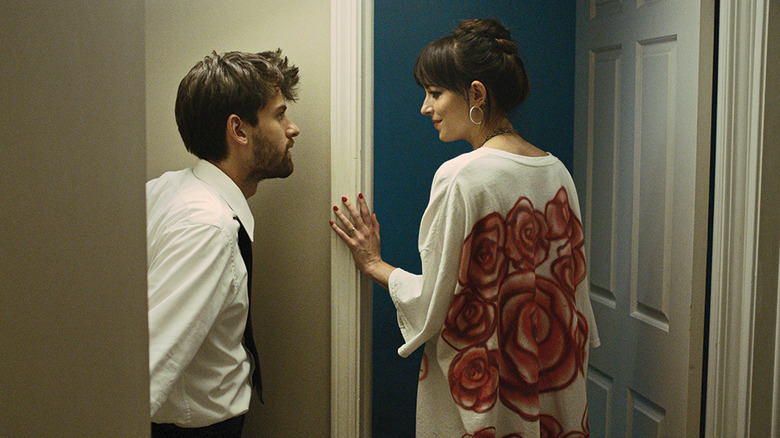 Apple TV+
The top prize for the U.S. juried dramatic competition went to "Nanny," a film about an undocumented Senegalese immigrant that marks the feature debut for writer-director Nikyatu Jusu. Anna Diop, who's best known for her role as Kory Anders on DC's "Titans," plays the main role in the supernatural drama. Another feature debut, Alejandro Loayza Grisi's Bolivian film "Utama," took home the World Cinema Grand Jury Prize in the dramatic category.
This was an especially great year for first-time filmmakers at Sundance, as Violet Columbus and Ben Klein also garnered a juried award for their documentary, "The Exiles." The film follows a documentarian — Christine Choy — as she embarks on a world-crossing project to share her footage from the aftermath of the Tiananmen Square protests. Shaunak Sen's documentary "All That Breathes," about two brothers in New Dehli, took home the final major juried prize, for the World Cinema Documentary category.
A Late Addition Nabbed A Major Audience Award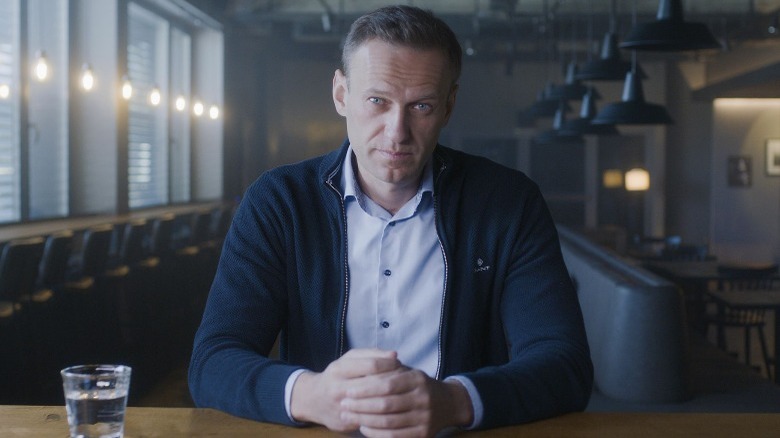 CNN Films
The Audience Award for the U.S. Dramatic competition went to "Cha Cha Real Smooth," the title that also nabbed the biggest acquisition deal of the festival this year, selling to Apple for $15 million. "Cha Cha Real Smooth" is the second full-length feature by young filmmaker Cooper Raiff, whose film "Sh**house" won the Grand Jury Prize for Best Narrative Feature at SXSW 2020. The film stars Raiff, who also wrote and produced, opposite Dakota Johnson.
Meanwhile, the U.S. Documentary Audience Award went to "Navalny," a last-minute addition to the festival that was kept under wraps due to its sensitive political nature, per IndieWire. The covertly made film documents the poisoning of one of Vladimir Putin's opponents, Alexei Navalny. The film apparently took festival-goers by storm, winning this coveted award despite only being added to the festival line-up this past week. CNN Films and HBO Max have acquired the rights to the film, according to The Hollywood Reporter. "Navalny" also won the Festival Favorite Award.
Global Audience Award winners include the Finnish coming-of-age story "Girl Picture" and "The Territory," which follows the Indigenous Uru-Eu-Wau-Wau people as they defend the Brazilian Amazon from deforestation. The latter was sold to National Geographic, according to IndieWire. "Framing Agnes," a meta documentary about the history of transgender healthcare as told through the eyes of one patient, won the NEXT Innovator Award.
Here's The Full List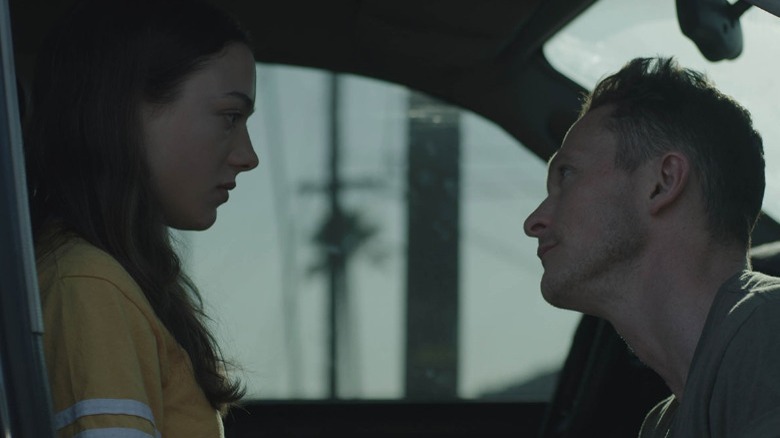 Sundance Film Festival
This year's Sundance jury included a wide-ranging and compelling group of artists, including filmmakers like Marielle Heller, Joey Soloway, and Blackhorse Lowe. Per the official press release, additional jury awards are as follows:
Jury Awards for Directing, Screenwriting, and Editing: 
The Directing Award: U.S. Documentary was presented to Reid Davenport for I Didn't See You There / U.S.A. (Director: Reid Davenport, Producer: Keith Wilson)
The Directing Award: U.S. Dramatic was presented to Jamie Dack for Palm Trees and Power Lines / U.S.A. (Director and Screenwriter: Jamie Dack, Screenwriter: Audrey Findlay, Producers: Leah Chen Baker, Jamie Dack)
The Directing Award: World Cinema Documentary was presented to Simon Lereng Wilmont for A House Made Of Splinters / Denmark (Director: Simon Lereng Wilmont, Producer: Monica Hellström)
The Directing Award: World Cinema Dramatic was presented to Maryna Er Gorbach for KLONDIKE / Ukraine/Turkey (Director and Screenwriter: Maryna Er Gorbach, Producers: Maryna Er Gorbach, Mehmet Bahadir Er, Sviatoslav BulakovskyI)
The Waldo Salt Screenwriting Award: U.S. Dramatic was presented to K.D. Dávila for Emergency / U.S.A. (Director: Carey Williams, Screenwriter: KD Davila, Producers: Marty Bowen, Isaac Klausner, John Fischer)
The Jonathan Oppenheim Editing Award: U.S. Documentary was presented to Erin Casper and Jocelyne Chaput for Fire Of Love / U.S.A. (Director: Sara Dosa, Producers: Shane Boris, Ina Fichman, Sara Dosa)
Special Jury Awards:
A U.S. Dramatic Special Jury Award: Uncompromising Artistic Vision was presented to Bradley Rust Gray for blood / U.S.A. (Director and Screenwriter: Bradley Rust Gray, Producers: David Urrutia, Bradley Rust Gray, So Yong Kim, Elika Portnoy, Alex Orlovsky, Jonathon Komack Martin)
A U.S. Dramatic Special Jury Award: Ensemble Cast was presented to John Boyega, Nicole Beharie, Selenis Leyva, Connie Britton, Olivia Washington, London Covington, and Michael K Williams for 892 / U.S.A. (Director and Screenwriter: Abi Damaris Corbin, Screenwriter: Kwame Kwei-Armah, Producers: Ashley Levinson, Salman Al-Rashid, Sam Frohman, Kevin Turen, Mackenzie Fargo)
A U.S. Documentary Special Jury Award: Impact for Change was presented to Aftershock / / U.S.A. (Directors and Producers: Paula Eiselt, Tonya Lewis Lee)
A U.S. Documentary Special Jury Award: Creative Vision was presented to Descendant / U.S.A. (Director: Margaret Brown, Producers: Essie Chambers, Kyle Martin)
A World Cinema Documentary Special Jury Award: Documentary Craft was presented to The Territory / Brazil/Denmark/United States (Director: Alex Pritz, Producers: Will N. Miller, Sigrid Dyekjær, Lizzie Gillett, Anonymous)
A World Cinema Documentary Special Jury Award: Excellence In Verité Filmmaking was presented to Midwives / Myanmar (Director: Snow Hnin Ei Hlaing, Producers: Bob Moore, Ulla Lehman, Mila Aung-Thwin, Snow Hnin Ei Hlaing)
A World Cinema Dramatic Special Jury Award: Innovative Spirit was presented for Leonor Will Never Die / Philippines (Director and Screenwriter: Martika Ramirez Escobar, Producers: Monster Jimenez, Mario Cornejo)
A World Cinema Dramatic Special Jury Award: Acting was presented to Teresa Sánchez for Dos Estaciones / Mexico (Director and Screenwriter: Juan Pablo González, Screenwriters: Ana Isabel Fernández, Ilana Coleman, Producers: Jamie Gonçalves, Ilana Coleman, Bruna Haddad, Makena Buchanan)
Short Film Awards Presented by XRM Media:
Jury prizes for short filmmaking were awarded to:
The Short Film Grand Jury Prize was awarded to The Headhunter's Daughter / Philippines (Director and Screenwriter: Don Josephus Raphael Eblahan, Producer: Hannah Schierbeek)
The Short Film Jury Award: U.S. Fiction was awarded to Walter Thompson-Hernández for IF I GO WILL THEY MISS ME / U.S.A. (Director and Screenwriter: Walter Thompson-Hernández, Producer: Stuart McIntyre)
The Short Film Jury Award: International Fiction was awarded to Dania Bdeir for Warsha / France/Lebanon (Director and Screenwriter: Dania Bdeir, Producer: Coralie Dias)
The Short Film Jury Award: Nonfiction was awarded to Samir Karahoda for Displaced / Kosovo (Director and Screenwriter: Samir Karahoda, Producer: Eroll Bilibani)
The Short Film Jury Award: Animation was awarded to Joe Hsieh for Night Bus / Taiwan (Director and Screenwriter: Joe Hsieh, Producers: Wan Lin Lee, Joe Hsieh, Joe Chan)
A Short Film Special Jury Award: Ensemble Cast was presented to Zélia Duncan, Bruna Linzmeyer, Camila Rocha, Clarissa Ribeiro, and Lorre Motta for A wild patience has taken me here / Brazil (Director and Screenwriter: Érica Sarmet, Producers: Lívia Perez, Silvia Sobral, Érica Sarmet)
A Short Film Special Jury Award: Screenwriting was awarded to Sara Driver for Stranger Than Rotterdam with Sara Driver / United States (Directors: Lewie Kloster, Noah Kloster, Screenwriter: Sara Driver)