Navalny Review: A Riveting Portrait Of Vladimir Putin's Worst Nightmare [Sundance 2022]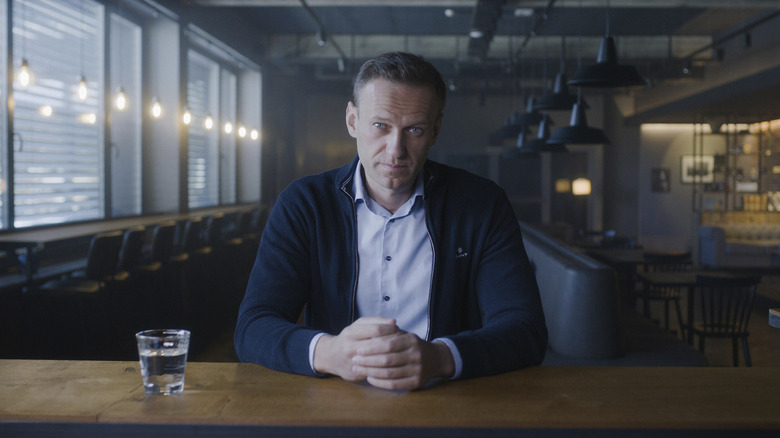 CNN Films
If you've paid attention to global politics over the past few years, you already know the name Alexei Navalny. But "Navalny," the new documentary from filmmaker Daniel Roher coming to HBO Max later this year, paints a portrait that takes you beyond the headlines and showcases an impassioned, courageous, and principled man brave enough to stand up to Russia's authoritarian leader, Vladimir Putin — and who nearly died because of it.
Navalny, who became a major political figure in Russia by openly criticizing the brazen corruption in the country, has scared Putin to such a degree that Putin won't even utter his name in press conferences. It's easy to see why the despot would be quaking in his boots: Navalny has cultivated a gigantic fan base among Russian citizens by speaking truth to power and building a broad coalition of possible voters — including nationalists and Nazis, whom he says he needs on his side if he's going to ultimately be able to enact the type of fair and open elections and basic human rights his country so desperately requires.
"I was going home, and then I died," Navalny explains, recounting a, um, particularly wild story in an empty bar across from Roher's camera crew. You may remember hearing some of the details — his plane had to make an emergency landing because he was suddenly feeling violently sick, he was taken to a hospital in Siberia, and was eventually moved to a hospital in Berlin — but this documentary puts you in those rooms with him, his family, and his small communications team as he tries to figure out what happened.
Here's a clip.
'If You Want to Kill Someone, Just Shoot Him!'
Yep, Navalny was poisoned with Novichok, the same chemical weapon previously used by Putin's goons to try to assassinate a British spy a couple of years earlier. But while Russia's state-sponsored media went into overdrive making up stories about how the cause of Navalny's surprise illness was probably moonshine he supposedly drank the night before (or maybe hallucinogenic drugs were the culprit!), the aspiring presidential candidate slowly recovered and teamed up with a journalist — whom he called a "very kind Bulgarian nerd with a laptop" — to try to figure out exactly who poisoned him.
Along the way, we're given insights into how he relates to his family and the tiny trusted team around him. Navalny is a genial, good-natured, handsome guy who looks like a cross between Paul Bettany and Daniel Craig, and it's endearing to watch him goof around with his wife while feeding farm animals during his recovery from the poison, or teach his 19-year-old daughter how to use TikTok. He has a huge social media presence, and watching him and his middle-aged cohorts get excited about the number of views on their YouTube videos humanizes him. These in-between moments should help him go from an abstract figure to a fleshed-out person in the minds of American audiences. He says he prefers playing "Call of Duty" to chess, but Navalny is clearly a master strategist. (One thing we never get much insight into, however, is Navalny's specific politics. But given his opposition is one of the world's most blatantly obvious villains, positioning him as a figure who opposes Putin and wants to break the wheel is sufficient in this context.)
The Movie Becomes a Spy Thriller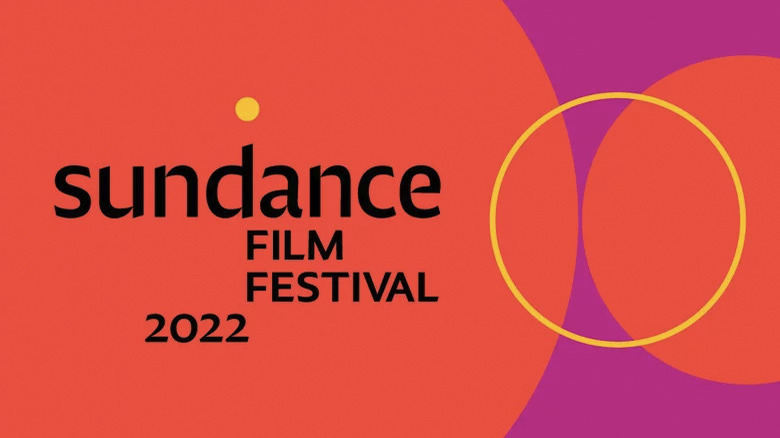 Sundance Film Festival
At a certain point, "Navalny" kicks into spy movie mode, detailing how that "Bulgarian nerd" utilizes data acquired from the dark web to pore over phone records and flight manifests to narrow down a possible list of suspects. It's riveting stuff, and it eventually leads to the movie's biggest jaw-on-the-floor moment, which I won't spoil here even though it made headlines in 2020. Unfortunately, the movie's thriller vibe gives way to growing dread when Navalny returns to Russian soil in January 2021 and is imprisoned upon arrival. Despite having not committed any crime, he's been held there for over a year and faces up to 20 years in prison. Hours before this film premiered at Sundance this week, the Kremlin officially designated Navalny as a terrorist.
In a post-movie Q&A, when Daniel Roher was asked to imagine a best-case scenario for the reaction to this film, the director didn't hesitate. "I want every single human being on the planet earth to know the name Alexei Navalny," he said. "I want that name to be associated with a grotesque injustice being perpetrated by the Russian state against a man who survived a murder attempt and then was arrested for merely surviving. I want there to be a global outrage and outcry because of Alexei's detainment, and I want people to stop doing business with the Russians, and I want there to be reasonable expectations for Navalny's release." It remains to be seen if those are reasonable expectations for the potential impact of a single film, but considering the lackluster response major governments have had to Navalny's imprisonment, at least Roher is doing something.
/Film Rating: 8 out of 10