The Best Movies Streaming Right Now: Malignant, A Hero, And More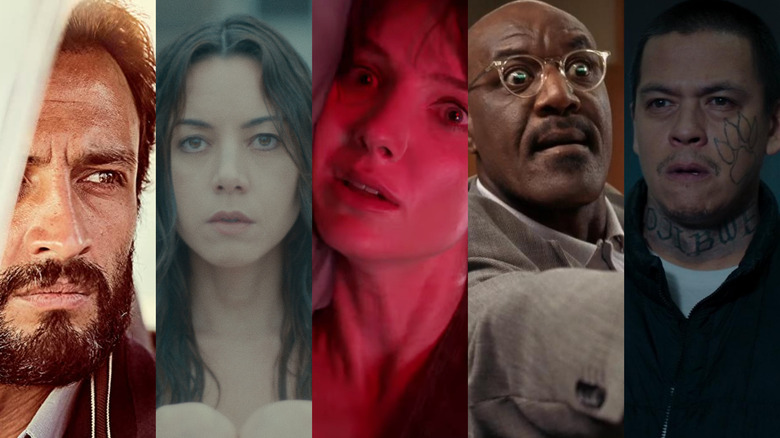 Amazon, Momentum Pictures, Warner Bros., Warner Bros., Vertical Entertainment
(Welcome to Now Stream This, a weekly column dedicated to the best movies streaming on Netflix, Amazon, Hulu, and every other streaming service out there.)
Welcome back, streamers, to yet another weekly streaming column. With another weekend upon us (thank heavens), and a big snowstorm barreling down on the American Northeast, why not stay the heck inside and watch some movies? This week, I'm recommending a bonkers horror flick, a great new drama from Asghar Farhadi, a dark turn from Aubrey Plaza, a David Mamet thriller, and one of 2021's best and most underseen films. Let's get streaming! 
Malignant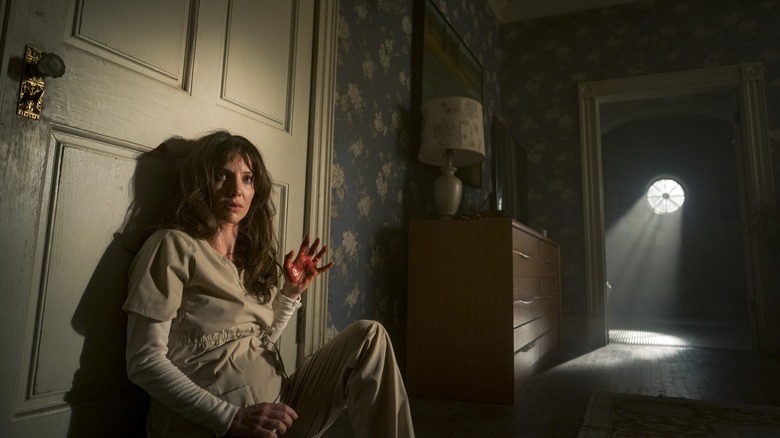 Warner Bros.
Now Streaming on HBO Max
James Wan's utterly bonkers "Malignant" is back on HBO Max, so if you missed it the first time, here's your chance! A truly unhinged work of unapologetically over-the-top art, Wan's film follows a woman (Annabelle Wallis) plagued by visions of a vicious serial killer named Gabriel. There's a lot more going on here, but I don't want to spoil it, because the less you know about "Malignant" the wilder it plays. Just know that Wan goes all-out here, conjuring up the type of weirdo tone that Brian De Palma perfected in "Raising Cain." There's a ton of blood, a ton of bizarre dialogue, and a ton of fun to be had. This won't be for everyone, but gosh, if you can get on this movie's gonzo wavelength, you're in for a real treat. It's time to cut out the cancer! 
A Hero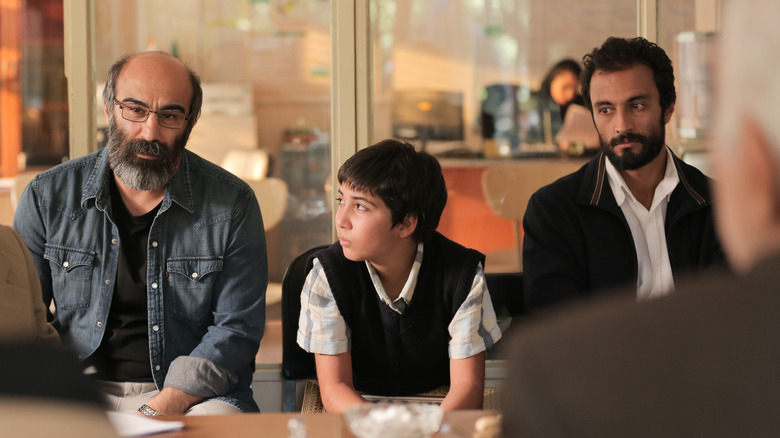 Amazon Studios
Now Streaming on Amazon Prime Video
Asghar Farhadi's complex, compelling "A Hero" follows Rahim (Amir Jadidi), a man serving out a prison sentence for unpaid debts. While he's out on a weekend leave, Rahim's girlfriend Farkhonde (Sahar Goldust) informs him that she found a purse full of gold. The gold could be Rahim's ticket out of jail, but he instead decides to return the purse (and gold) to its rightful owner. When news of this good deed breaks, the public gets behind Rahim. But nothing in "A Hero" is so cut and dry, and Farhadi weaves an increasingly complicated narrative with characters who refuse to fit in neat little boxes. It's the antithesis of the traditional paint-by-numbers drama typically produced by Hollywood, and it's now streaming on Amazon Prime Video. 
Black Bear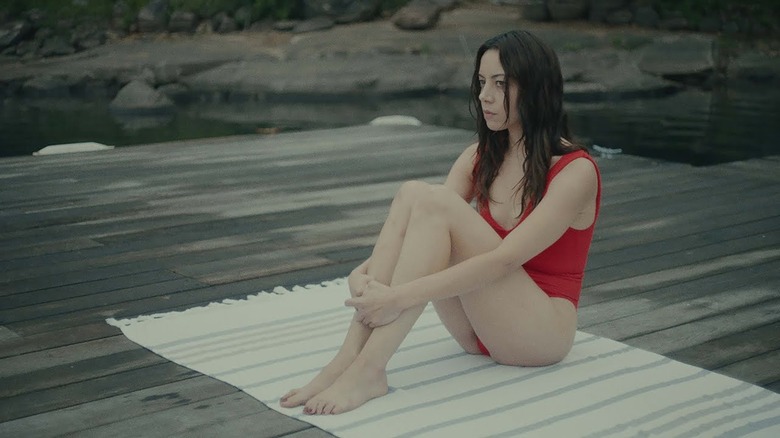 Momentum Pictures
Now Streaming on Hulu
Aubrey Plaza has been quietly building up a body of work that proves she's more than just "the sarcastic girl from 'Parks and Recreation.'" In "Black Bear," Plaza gives a stunning, disturbing performance, playing seemingly two different characters: a filmmaker who is staying at a couple's cabin, and an actress shooting a movie at the same spot. It's hard to see where reality ends and fantasy begins here, and that's all part of the film's overly surreal experience. Plaza remains at the center of it all, and in the second half of the movie she becomes completely unhinged, delivering a frantic, scary performance akin to Isabelle Adjani's work in "Possession." 
Heist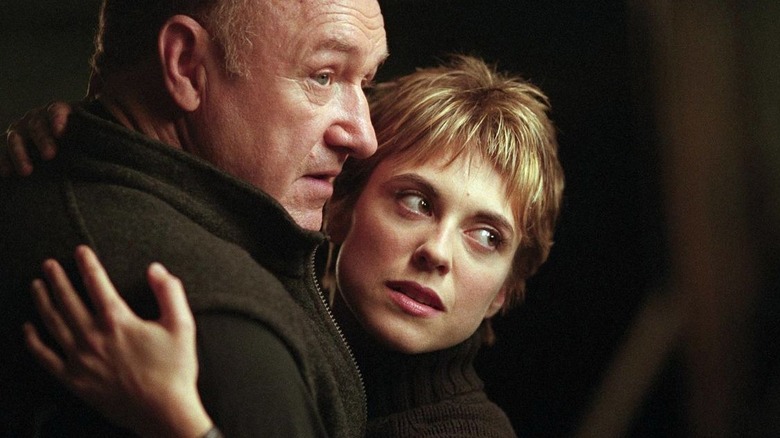 Warner Bros. Pictures
Now Streaming on Netflix
Man, I miss Gene Hackman. To be clear: Hackman is still alive! But he's retired, and hasn't made a film since ... *checks notes* ... "Welcome to Mooseport." Hackman had a long, storied career – and one of Hackman's great later performances is in "Heist," David Mamet's twisty thriller featuring that trademark Mamet dialogue; the type of dialogue that sounds both cool as hell and really weird. In "Heist," Hackman leads a gang of thieves who are owed some serious money by a crook named Bergman (Danny DeVito). With no options, Hackman and his crew agree to do another job for Bergman to get the money they're owed, but nothing here is as it seems. 
Wild Indian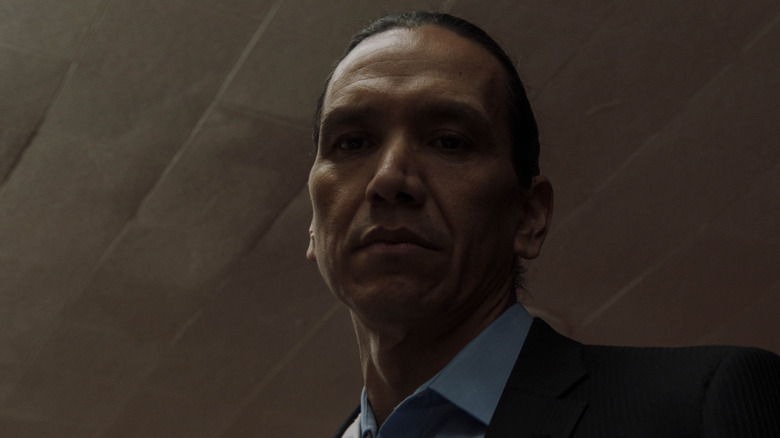 Vertical Entertainment
Now Streaming on Kanopy
"Wild Indian" was one of the best movies of 2021, although it seems like most people completely missed it. Well, now it's on the free streaming service Kanopy! Written and directed by Lyle Mitchell Corbine, Jr., "Wild Indian" first introduces us to an Ojibwe boy, Makwa, and his cousin, Teddo. Makwa suffers an abusive home life and has no friends beyond Teddo; in short, it's not a very pleasant childhood. And things get even worse. After committing a horrible crime, Makwa convinces Teddo to help him cover it up. Years later, the adult Makwa, played by Michael Greyeyes, has changed his name to Michael. He's married with a baby on the way, and works a successful job. Teddo (Chaske Spencer), meanwhile, has had a rougher life and just been released in prison. Soon, these estranged cousins will be drawn together again, with explosive consequences. Greyeyes and Spencer are both phenomenal here, delivering intense, troubling performances as two very damaged individuals. If awards season was really worth a damn, Greyeyes would be a frontrunner for Best Actor.