The Best Movies In Netflix's Top 10 For The Week Of January 17-24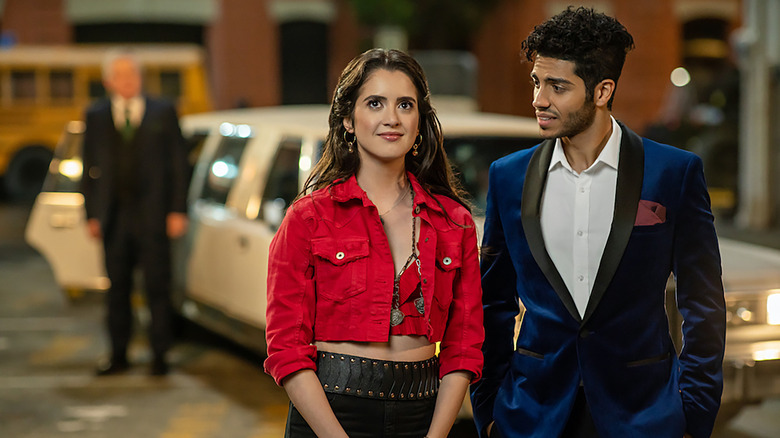 Netflix
Netflix really said "new week, new me" in regard to the most popular films of the week: a whopping 60% of the top 10 list are first-timers. 
"Don't Look Up" is celebrating its fifth week on the list, sitting comfortably in the 4th position. Right on its heels, however, is the horror film "Annabelle: Creation," because anything remotely related to James Wan, "The Conjuring," or terrifying killer dolls is always going to draw a crowd. Horror always performs well on Netflix, and when you've got the terrifying face of the Annabelle doll staring at you from the algorithm, of course people are going to tune in and scare themselves silly. 
As for the rest, we've got some familiar trends coming back around with new titles, but as always, proving that we're all creatures of habit who keep coming back for the same s*** on a different stream. Grab your popcorn, turn down the lights, and let us guide you through the best movies in Netflix's Top 10 this week.
The Stuff Kids Are Watching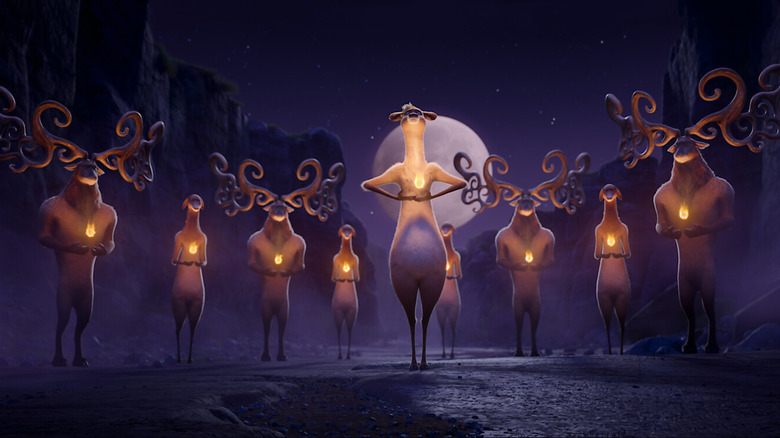 Netflix
For the third week in a row, the Tim Burton and Johnny Depp version of "Charlie and the Chocolate Factory" is still being consumed by the masses. I'm unsure if it's related, but I've seen an uptick of Johnny Depp's Willy Wonka-inspired content on TikTok, so perhaps Gen Z has been on a nostalgia trip with a childhood favorite. 
I don't mean to alarm anyone, but "Charlie and the Chocolate Factory" came out 17 years ago, so that film's target audience is now at the age where they have children of their own. Chances are, they're showing this to them, as their version of the story. Sorry, Gene Wilder.
In a surprising turn, the film "Riverdance: The Animated Adventure" showed up as the 7th most-watched film this week. Growing up, I remember being captivated by "Riverdance" after it exploded in popularity following the 1994 Eurovision Song Contest, but never in my wildest dreams would I have predicted that it would not only get an animated movie but that it would be one of the most popular films on Netflix upon release. The story follows a young Irish-born boy named Keegan and his Spanish-born friend Moya who learn to dance through danger and despair with a magical herd of spirit deer. 
It's ... fine. But if kids are loving it, my opinion truly doesn't matter.
The Stuff That Thrills You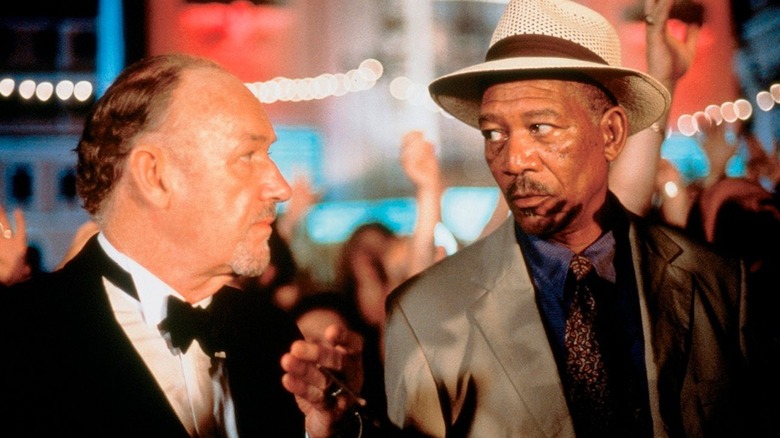 Lionsgate
It's a big week for dramatic thrillers with last week's champion "Brazen" dropping down to number two, but joined by "Under Suspicion" and "The God Committee," proving that audiences can't get enough of their dramatic thrillers. It's nice to see "Under Suspicion" on the top of the list, as the American-French thriller from 2000 was given an extremely limited theatrical release (only 19 theaters in North America!), so this is a film that most people likely haven't seen before. 
People sometimes criticize streamers for keeping audiences complacent and watching things they already like over and over again. That said, if "Under Suspicion" is making waves, it's proof that Netflix can genuinely be used as a tool to find hidden gems.
More of a drama than a thriller, "The God Committee" snuck onto the list in the 10th spot, and despite the title, is not one of the random faith-based films that grabs a lot of attention. The film starring Kelsey Grammer, Julia Stiles, Janeane Garofalo, Dan Hedaya, and Colman Domingo follows an organ transplant committee who is only given an hour to decide which of three patients will be the recipient of a life-saving heart and the aftermath of the decision seven years later. Medical dramas thrive on television, so it's no surprise that fans would seek out a film with similar issues. That, and Colman Domingo on the poster is a surefire way to get most people to click "watch."
The Stuff That Makes You Fall In Love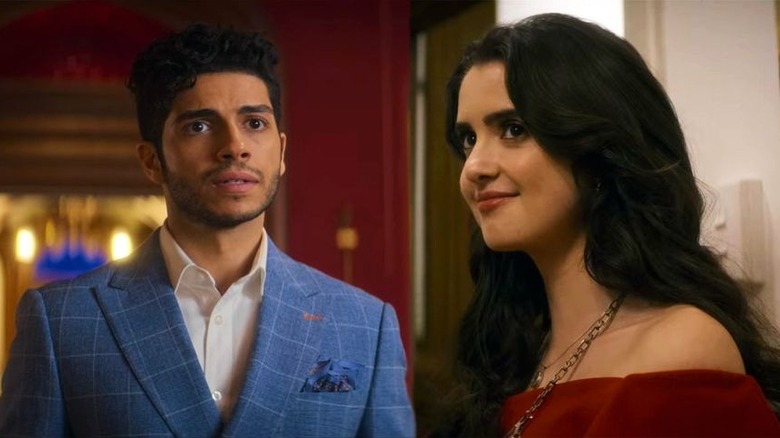 Netflix
Valentine's Day is just around the corner and love is in the air! The Adam Sandler rom-com "Just Go With It" is hanging around for the third week in the row, joined in the third-place spot by "After We Fell" and the most-watched movie of the week, "The Royal Treatment." "After We Fell" is the third installment of the popular "After" romance series, following 2019's "After" and 2020's "After We Collided." People had been waiting for this film for two years, so despite it only hitting Netflix on January 22, the film brought in some pretty huge viewing numbers.
As for the most-watched film, "The Royal Treatment" might as well be a non-Holiday addition to the Netflix Christmas Rom-Com Cinematic Universe. A New York hairdresser named Izzy (Laura Marano) is given the chance to work the wedding of a prince (Mena Massoud), and uh oh, you guessed it, the two of them develop feelings for each other while they prepare the prince for his big day. Critics hate this movie, because of course they do, but audiences love it. 
Look, I'm not going to try to convince you that "The Royal Treatment" is a cinematic masterpiece or anything, but if you're into this particular brand of rom-com, you'll love it. You know exactly what you're getting out of this film, and I don't think that's a bad thing.