Why Amazon's Reacher Series Might Feel Extra Familiar To Fans
Prime Video
Jack Reacher is about to receive a second chance at a live-action portrayal thanks to actor Alan Ritchson. The "Titans" star will portray the titular role in Amazon Prime Video's "Reacher," which is based on Lee Child's long-running novel series about a former military policeman turned nomadic crusader. Ritchson has already turned the heads of fans based on the trailers alone, as he seems to be a physical match for the character, who was described in the books as standing 6' 5" and being extremely muscular. That's far cry from how he was portrayed across two films by Tom Cruise, who's rather wiry and is, well, quite shorter.
"Reacher" also plans to approach the source material differently than the films, according to a MovieWeb interview with Ritchson. While Ritchson wasn't able to give away too many details in terms of plot, he did discuss one piece of information that will definitely make fans of the Jack Reacher novels happy.
By The Book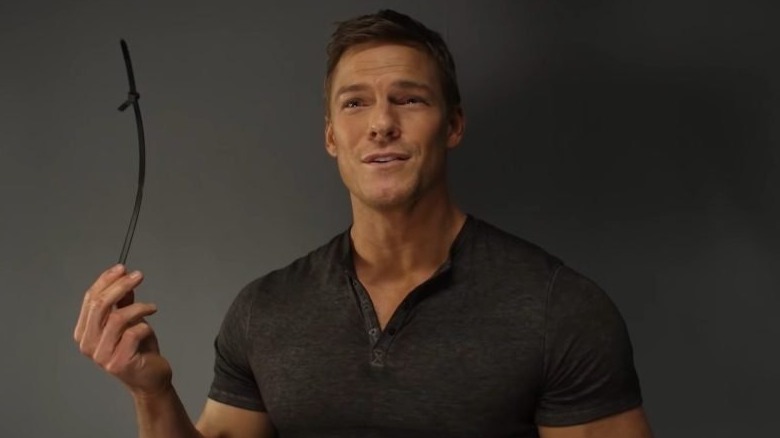 Prime Video
Ritchson revealed that the first season of "Reacher" will follow the events of the first Jack Reacher novel, "Killing Floor." And this approach will continue for future seasons:
"I'll say that we're gonna be doing a book a season, so the first season will be the first book. I think that's such a great way to do this. I can see why it'd be exciting as a film, but the slow burn is what I love so much about the books. The way that he goes down the checklist and picks apart these cases, you need time. It's okay to enjoy that. I think spending a season on each book is gonna be really enjoyable for audiences."
Amazon Prime took a similar approach with its Alex Rider series for IMDB TV, as the first season adapted the second book in the series, "Point Blanc." As a fan of the Alex Rider novels, I think this approach worked for the series — it allowed the audience to connect with Alex as a character and was more faithful to its source material than the ill-fated "Stormbreaker" film. "Reacher" taking a similar approach bodes well for the series.
Doing Right By Reacher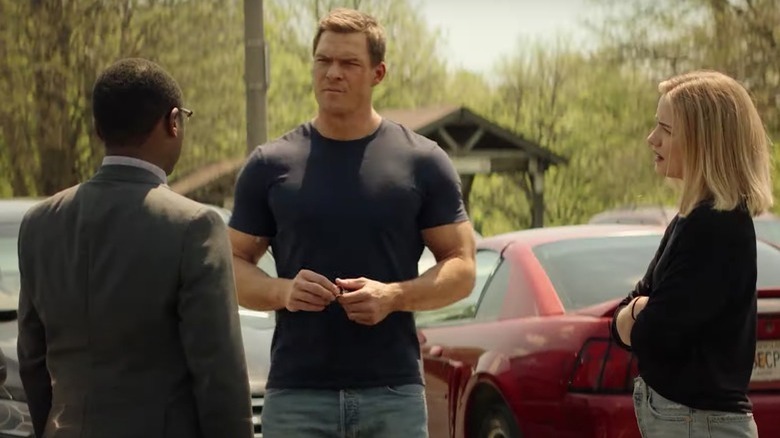 Prime Video
It's also fairly clear that Ritchson is passionate about bringing Reacher to life, as he talks about how he found a connection with the character after reading the novels:
"I've really fallen in love. I've read the books now and Reacher has some big shoes to fill, metaphorically speaking. I'm just so thrilled to be a part of it. It's my favorite character that I've played yet."
Between Ritchson's identifying with the character and his approach to adapting the novels on a season-long basis, I'm excited to see what he brings to the table. His passion for this character is the kind you can't fake, and that often translates to a great performance — and hopefully a great viewing experience. 
"Reacher" premieres on Prime Video on February 4, 2022, and fans will see if Ritchson's passion and dedication pays off.