The Most Anticipated Batman Comics Of 2022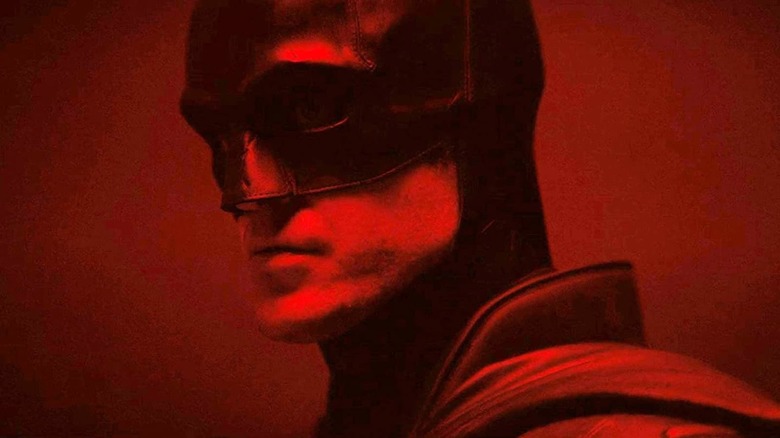 Warner Bros. Pictures
We may receive a commission on purchases made from links.
Nirvana's haunting track "Something in the Way" underscores the first trailer for director Matt Reeves' "The Batman," which finally swoops into theaters on March 4, 2022 on a cresting wave of hype. Matching the trials of young Bruce Wayne with the words of a legendary icon whose pain consumed him is masterstroke stuff, an early reminder of why it's worth returning to the well of The World's Greatest Detective over and over again. When the right creator is at the helm, magic is still possible. 
"The Batman" is poised to be the year's most revelatory and impactful superhero movie, which means there's never been a better time for the Dark Knight's comic book-based stories to step up their collective game and dazzle readers both new and old with thrilling stories. Start making your pull list, because here are the Batman comics from DC that we are most excited about in 2022.
Batman: The Knight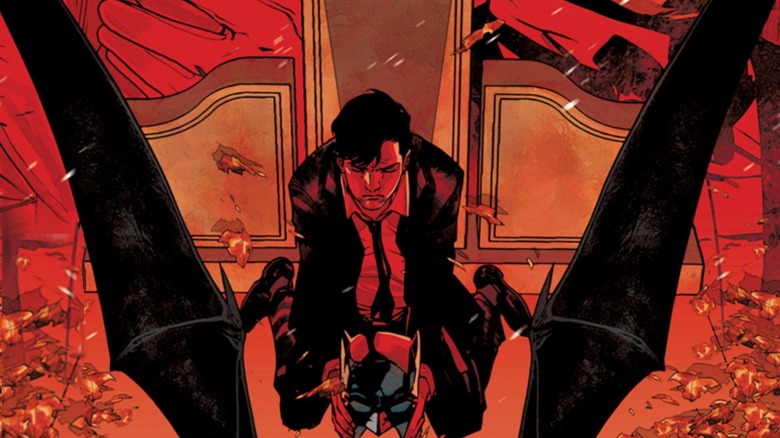 Carmine Di Giandomenico / DC Comics
If Vegas made odds for which comic creator's stories will be making it to film and TV screens the most over the next few decades, multiple wagers would be on Chip Zdarsky. The writer has a remarkable proclivity for fresh takes on iconic figures that return to the character's roots, sometimes literally, sometimes figuratively. His "Spider-Man: Life Story" applies the real world's chronology and aging principles to Peter Parker. The iconic run he's still manning on "Daredevil" reexamines the character's relationship to justice and what it means for someone to wear The (Wo)Man Without Fear's mantle. Likewise, "Batman: The Knight" has received glowing notices and casts its eye upon how Bruce Wayne went from boy to trained vigilante. 
This origin stuff is well-worn territory, but in Zdarsky's hands even exhausted soil bears fruit. With vivid-yet-naturalistic art by the reliably great Carmine Di Giandomenico, "Batman: The Knight" is a mini-series worth anticipating for the months to come. We may even see the film version someday.
Batman Beyond: White Knight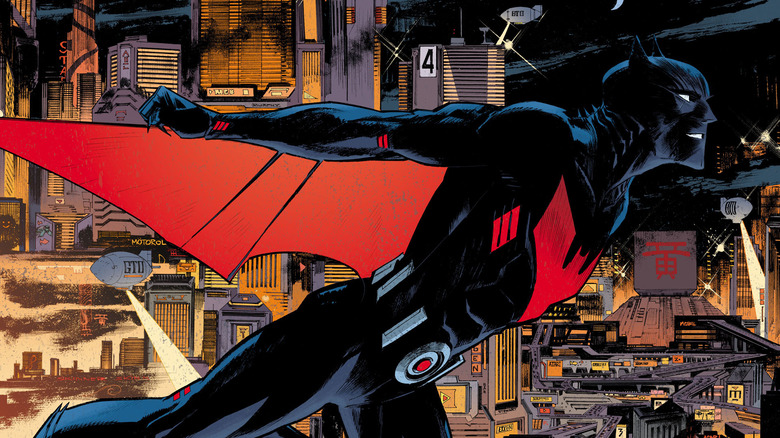 Sean Murphy / DC Comics
Very few stories created in any medium are instant classics, but Sean Murphy's "Batman Beyond: White Knight" is a shining exception. The DC Black Label miniseries did its best to shatter long-held perceptions about both Bruce Wayne and his nemesis The Joker, beginning with its shocking opening battle right through the moment where Joker becomes — [SPOILERS] — Jack Napier once more. Murphy's miniseries explores political machinations and malevolent ambition with aplomb and glittering, moody art. It's not to be missed, and neither are these.
The promise of returning to the "White Knight" world through the eyes of Terry McGinnis, a.k.a. Batman Beyond, feels like an absolute masterstroke. The eight-issue series written and drawn by Murphy picks up 10 years after the original installment and finds Terry stealing the Beyond suit for Gotham Motors CEO Derek Powers. With Murphy promising to bring Jason Todd into the fold, the stage is set for another highly intelligent and convention-shattering look at what we don't know about characters we've come to adore. We are beyond ready for it. 
Batman Beyond: Neo Year
Max Dunbar / DC Comics
Conversely, setting Terry McGinnis against a sentient version of Gotham City that has murdered Bruce Wayne feels like a gonzo swing for the fences. That's precisely the setup for April's "Batman Beyond: Neo Year," which promises brand new villains and a story that deliberately echoes Frank Miller and David Mazzucchelli's classic tale "Batman: Year One." It might sound like a hard sell for readers who have never experienced "Batman Beyond" before, but the story's prequel in "Batman: Urban Legends" #7 seems to indicate the story has legs.
Its creative team Collin Kelly ("Grayson") and Jackson Lanzing ("Kang the Conqueror") have done thoughtful work on their respective solo titles that show a knack for invention and risk-taking. Max Dunbar's art appears to be the perfect blend of colorful and forward-thinking, not indebted to the Warner Brothers' animated series so much as liberally inspired by it. The series could yield the character a brand new legion of fans, which is what happens when you swing for the fences and connect. 
World's Finest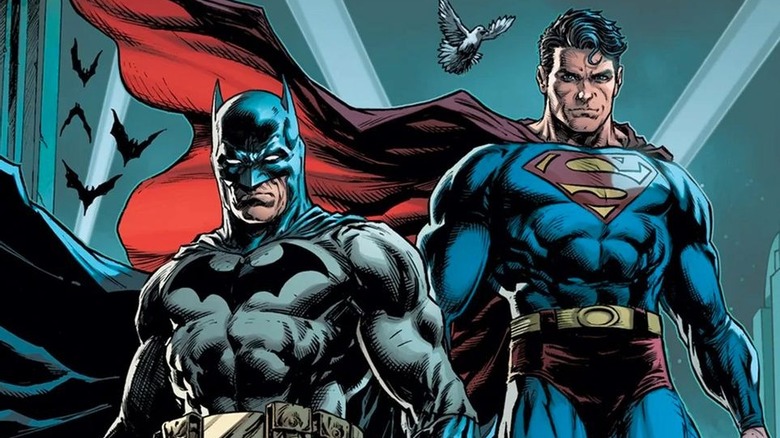 Dan Mora / DC Comics
One doesn't need more than "Mark Waid writing Batman" as a reason to get excited for "World's Finest." Waid is a legend, a scribe whose induction into the Comic Industry Hall of Fame feels not only imminent but somehow overdue. More than any other living writer, Waid blends old and new school sensibilities seamlessly. His stories recall an era when acts of daring were the primary draw, but said stories never shy away from the realities of modern life or what makes the nature of heroism evolve. It's an elastic high-wire act. 
Few characters are more primed for such a story than Superman, who will team up with the World's Greatest Detective in "World's Finest" this coming March. Little is known about the series beyond it being a reboot of the legendary title which ran for more than three decades, drawn by the equally reliable Dan Mora ("Buffy The Vampire Slayer," "Once & Future"). An initial solicit indicates Batman being poisoned by Metallo and "the aid of the Doom Patrol." Quirky, dangerous, and full of fun characters ... sounds like peak Mark Waid. World's finest, indeed.
Red Hood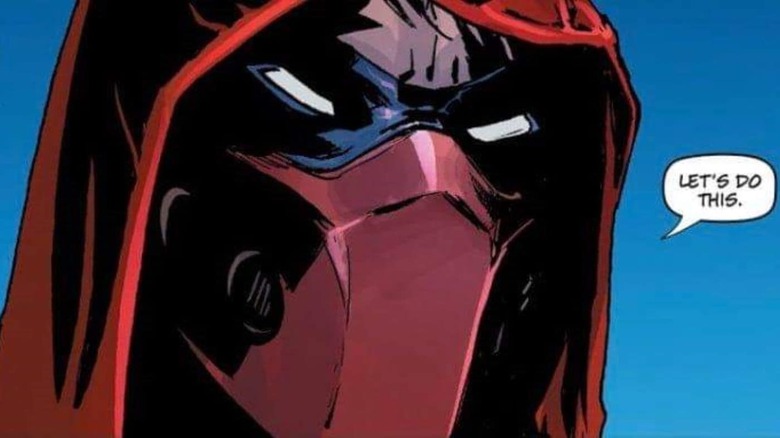 DC Comics
Jason Todd is about to have a moment. Not only is the former Robin turned Red Hood getting a massively important story under the "Suicide Squad" umbrella (more on that in a moment), he's also netting a six-issue limited series that debuts sometime this year from the same writer who took his last series out with a bang: Shawn Martinbrough. 
A rising talent to fast become familiar with, Martinbrough is best known as the longtime artist of Robert Kirkman's reliably great "Thief of Thieves." He brought the noir-soaked brilliance which inform his art to bear on his writing as well. This isn't an exaggeration, as Martinbrough wrote a book called "How to Draw Noir Comics: The Art and Technique of Visual Storytelling." That came to bear most recently in a brief coda Martinbrough penned for Red Hood in November, and the opportunity for him to pick up where he left off is reason enough to be ecstatic. It's unclear whether Tony Akins will be returning with him but, either way, noir-influenced plans are in motion for Jason Todd, which is a promising start. 
Suicide Squad: Get Joker!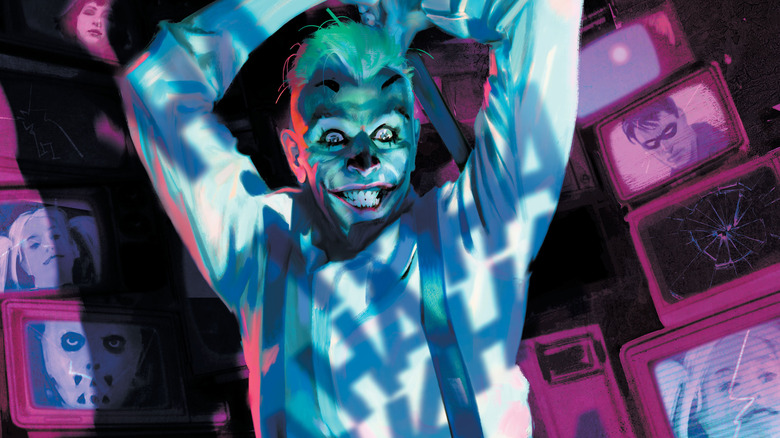 Alex Maleev / DC Comics
There are artistic team-ups that just feel inevitable. Kanye and Jay-Z (two titans of regional rap), Tom Hanks and Meg Ryan (two titans of being approachable and quippy), and the forthcoming pairing of award winning "Joker" author Brian Azzarello and the kinetic "Batman: No Man's Land" artist Alex Maleev. They are telling a story titled "Get Joker," which is essentially a B-movie comic.
It's one thing to bring major talent together in the name of something prestigious. It's another to do it in service of a down and dirty story in which a once murdered hero goes after the guy who murdered him. That rocks harder. That's the comics equivalent of a surprise album drop. "Get Joker" is only three issues long, and there's little doubt that it will do in barely miniseries length what many series do in years. It's also from DC's Black Label, which suggests a tale that will head to places as shocking as they are substantive. It all adds up to an undeniable series by the right set of creators writing a face-off that was, yes, inevitable. There's zero doubt you should read it.
Batman: Killing Time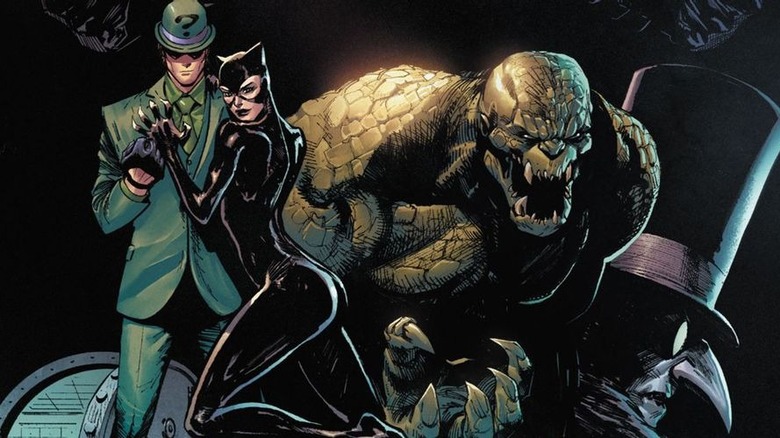 Marquez / DC Comics
Speaking of B-movies, let's discuss heist films for a moment. There are few genres more consistently satisfying than the heist movie. It assembles a group of charming rogues then sets them against impossible odds, whose many perils are often laid out in explicit and painstaking detail. The joy comes from watching those odds be thwarted with an endearing, rapscallion energy. There's nothing else like it.
Writer Tom King has never met a genre he couldn't conquer, tackling many during his seminal run on the flagship "Batman" book. In "Batman: Killing Time," King appears to be writing an inverse heist movie, where some of the Cowled Crusader's most famous villains (Riddler, Catwoman, Penguin, et al) attempt what solicitations describe as the greatest heist in Gotham's history. If King can blend a great Batman story with the thrilling conventions of heist cinema, "Batman: Killing Time" might be a Bat story like no other and one worthy of King's seminal primary canon run. 
Shadow War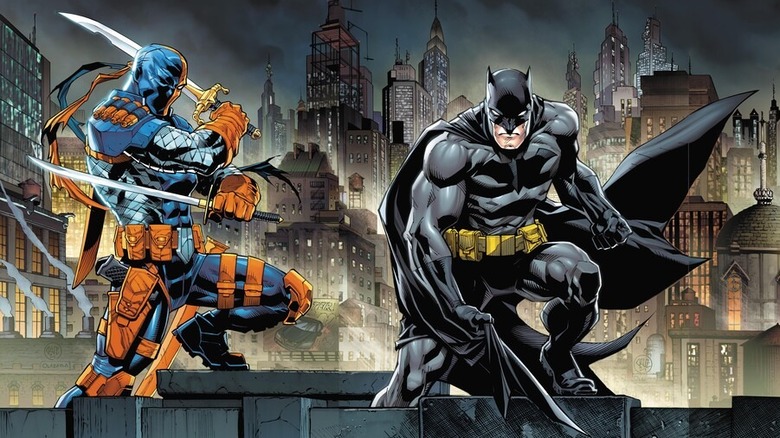 Howard Porter / DC Comics
Deathstroke has quietly become one of Batman's most mainstream villains. The assassin did his time as the primary heavy on Season 2 of The CW's seminal superhero show "Arrow" before being set up as an adversary for Ben Affleck's Batman, albeit one eventually relegated to the Snyder Cut. Now Deathstroke is taking over almost every Bat book this coming March and April for "Shadow War," a storyline which finds Ra's al Ghul dead, Talia out for revenge, and the World's Greatest Detective racing to put together the clues to find Deathstroke before his ex-lover does.
That's a particularly juicy prompt, but one made all the sweeter by the promised creative team of Joshua Williamson ("The Flash") and comics legend Howard Porter. Anyone who ever read Geoff Johns' legendary "JLA " run knows the singular muscle and menace Porter brings to his rendering of Batman, while Williamson has shown a knack for blending eye-popping action and dramatic heft seamlessly as a katana cutting through marrow. Above all, "Shadow War" looks poised to elevate Deathstroke to the top tier of Batman rogues should it prove successful, and that's a fascinating prospect indeed. 
Flashpoint Beyond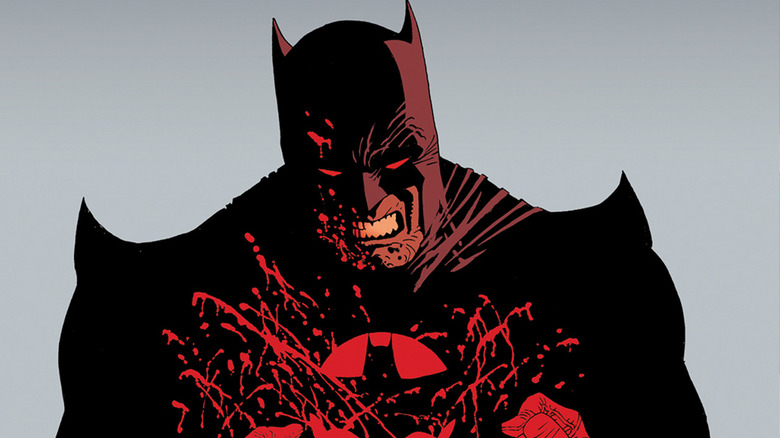 Eduardo Risso / DC Comics
The return of the "Flashpoint" universe is thrilling to recent DC Comics fans, but also unbelievably savvy. This Thanksgiving's "The Flash," directed by Andy Muschietti of "It" fame, is at least a partial adaptation of the infamous Geoff Johns storyline, and a story which adds new wrinkles to its already labyrinthine world is ideally timed for new readers who thrill to Ezra Miller's onscreen adventures.
That said, they'll likely be in for a shock if they start with "Flashpoint Beyond." It picks up with Superman imprisoned by the U.S. government, Aquaman, and Wonder Woman as assailants of the Earth, and the cape and cowl being worn by none other than Thomas Wayne, who donned them in a search for justice after his son Bruce was gunned down. If that doesn't bewilder you, know that "Flashpoint Beyond " will follow Thomas Wayne as he searches for the mysterious Clockwork Killer across Europe. The combination of wild circumstance and mind-bending action should make "Flashpoint Beyond" one of the year's wilder stories, and one that quickly indoctrinates new readers into just how head-spinning great comics can be. 
Justice League #75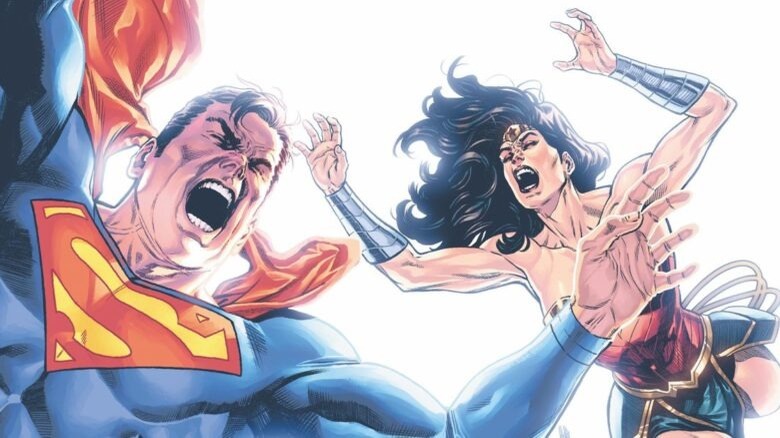 DC Comics
Little is known of "Justice League #75" beyond its promo tag: "Death of the Justice League." That might be all anyone needs to know. Yes, it's a comic storyline, and in the world of superhero comics characters rarely stay dead for long. That doesn't change the fact that the promised eradication of not one but the entire protective body that includes Superman, Wonder Woman, The Flash, Aquaman, and Batman is a gigantic deal. There's no question of "if" it will happen so much as "how."
The size of that question catapults "Justice League #75" into the year's most anticipated storylines, as does it being penned by the already mentioned Joshua Williamson. This isn't Williamson's first go at resetting the status quo for major DC characters. By and large, his work has been successful if not wildly thrilling. It all adds up to a tale we need to know more about, even if all we have at the moment is five chilling words.
Detective Comics #1059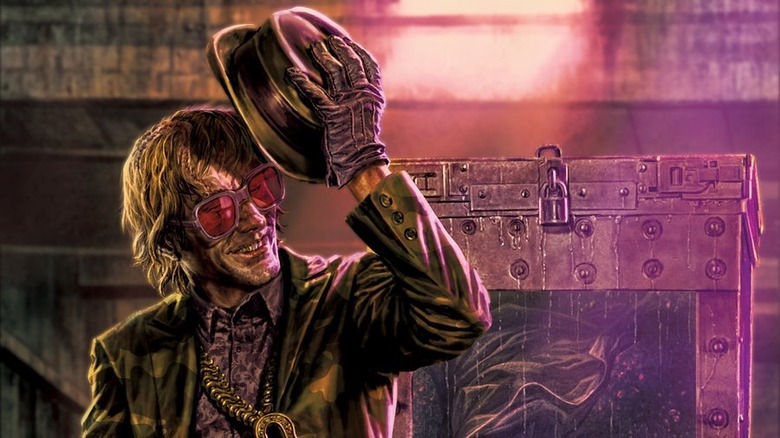 Lee Bermejo / DC Comics
The internet is already aglow with hot takes concerning Paul Dano's Riddler in Matt Reeves' "The Batman." Some have compared him to Jigsaw, while others have dragged his costume. There's zero doubt that the character is under the brightest spotlight he's been in some time, which makes Mariko Tamaki, guest co-writer Nadia Shammas, and Ivan Reis' forthcoming story in "Detective Comics" #1059 particularly enticing. In the yet-untitled tale, The Riddler — now a major media personality — tasks Batman with his most fiendish riddles to date. Will Riddler's suddenly public visibility make thwarting him more difficult?
It's a fascinating conundrum, one that instantly elevates this story from curiosity to potentially essential tome. The ever-reliable Reis is an ideal collaborator for Tamaki and Shammas, having drawn The Dark Knight on multiple, memorable occasions. There's no telling yet how this might overlap with Dano's interpretation of the iconic rogue, but with a hook this good it won't even have to.