TikTok, Boom Review: Informative Doc Digs Into The Popularity And Problems Of The Viral Sensation [Sundance 2022]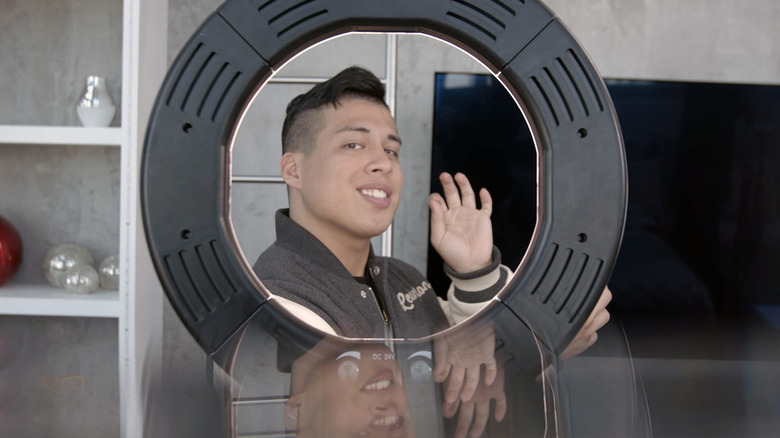 Sundance Film Festival
Unless you've been living under a rock, you've likely heard of the social media sensation known as TikTok. Whether it's inspiring viral dance challenges, offering make-up and fashion tutorials, showing of the cutest animals, or simply making you laugh or cry in a variety of ways, the mobile video app has an undeniable presence in pop culture with over 3 billion downloads so far. But how did TikTok get here? What makes it more appealing than the likes of Facebook, Snapchat, Twitter or Instagram? And why should we be careful by how much we embrace it? Director Shalini Kantayya answers all these questions and more in her comprehensive and informative new documentary "TikTok, Boom," which is playing as part of the virtual 2022 Sundance Film Festival.
The Rise of TikTok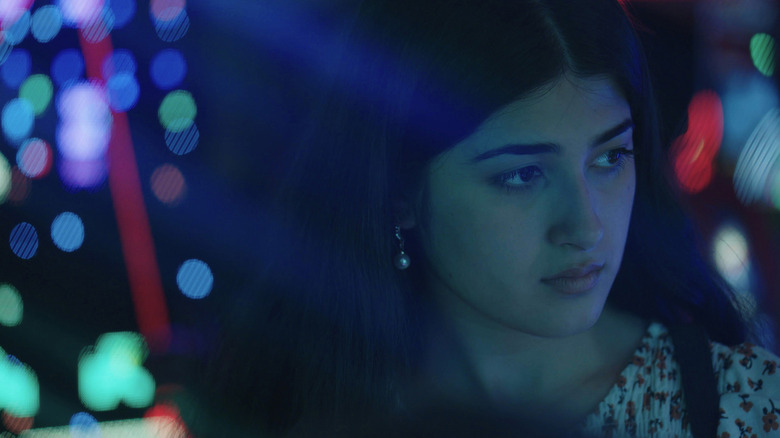 Sundance Film Festival
With technology becoming an integral part of everyone's lives, it's important to know as much as possible about the social media platforms that we trust with some of our most personal details and experiences. When it comes to TikTok, there's much more bubbling beneath the surface of this video app that continues to make history. 
Director Shalini Kantayya begins by keying the audience into exactly why TikTok has become such a hit. Beginning with profiles of famed TikTok creators, or "digital natives" like the beatboxing Spencer X, human rights activist Feroza Aziz, and the politically inclined influencer Deja Foxx, the film lays out the broad spectrum of content and appeal that TikTok has while delving into the origins of the app in China. It's simultaneously informative, thoughtful, and captivating, making it easy to see why TikTok has surpassed so many previously popular social media outlets.
But "TikTok Boom" isn't just about celebrating the success and innovation of this continually fast-spreading app created by ByteDance. With a cavalcade of journalists, tech experts, news reports, and prominent TikTok creators, the documentary digs deep into some of the headline-making issues that have made TikTok even more prominent and relevant across the sociopolitical, economic, and cultural spectrum. 
Remember how former President Donald Trump tried to ban TikTok in 2020 leading up to the presidential election? This documentary dives into the reason behind the near-death sentence, highlighting the security issues that have been raised by the government. Furthermore, because the app is based in China, where censorship in the media runs rampant, there have been concerns raised with regards to certain kinds of content being blocked or flagged as inappropriate. TikTok was also secretly limiting the visibility of certain minorities, creating plenty of racial bias within the app's algorithm, though it claimed it was to avoid online bullying. Since filmmaker Shalini Kantayya previously dug into the racial bias that plagued facial recognition and the algorithms based on it in her film "Coded Bias," you couldn't ask for a better person to take on TikTok's many concerns in the tech world. 
The Good, the Bad, and the Ugly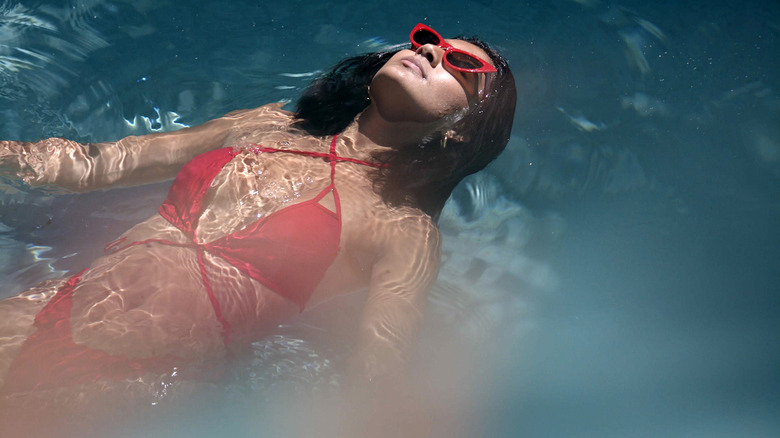 Sundance Film Festival
Where "TikTok, Boom" shines is how the featured TikTok content creators weave into the looming problems that have come to light in the app's quick rise to online dominance. Feroza Aziz battled TikTok on the cable news circuit after the app tried to hide her criticism of China's treatment of the Uighur Muslims. Deja Foxx turned her political voice into an unfortunately short-lived political position that created TikTok material for Kamala Harris' campaigns until the app was deemed a security threat. Meanwhile, Spencer X represents the personal stakes for those whose career relies on TikTok, complete with millions of fans who recognize him on the streets of Los Angeles. Even when the threats of TikTok's invasive data collection are painted as serious, the documentary doesn't forget the millions of people for whom the app has become a pillar of their life in one way or another.
Even though you might have heard many of the film's talking points on cable news, the documentary offers a fair and balanced perspective. Kantayya chronicles the good and the bad, presenting a neutral journalist's eye on TikTok that presents every side of the story. "TikTok, Boom" seamlessly blends the intimate side of TikTok's impact on pop culture and the individuals who have made a living on the platform with the challenges that its popularity and power presents on a global scale. This is not a black and white issue, and Kantayya provides a dense and engaging chronicle of TikTok as its complex place in history is still evolving. Though that makes for a somewhat incomplete narrative, the documentary offers a necessary starting point for understanding an app that offers both prosperity and danger, especially for the first generation of kids who has lived pretty much the entirety of their life with an online component.
"TikTok, Boom" isn't a finger-waving documentary, though it does offer plenty of cautionary anecdotes. It's also not a glossy profile of an influential app, but you can't ignore the good that such technology has offered to a generation that is having increasing issues finding traditional career paths. It's a compelling, thoughtful, and enlightening documentary.  Shalini Kantayya's is the kind of film that should be mandatory viewing for the rising numbers of kids who dream of being social media influences one day, not as a way of discouraging them, but to ensure that they understand the industry that they're striving to become part of, and everything that comes with it. 
/Film Rating: 8 out of 10