Everything We Know About The A Quiet Place Spin-Off So Far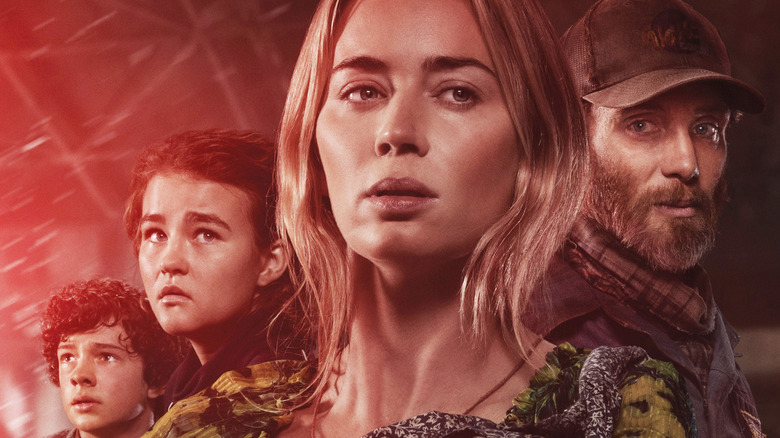 Paramount Pictures
The John Krasinski-directed "A Quiet Place" was one of the rare original mid-budget films to hit it big at the box office in the past five years. It was also a captivating director-driven genre movie in which Krasinski used its setting — a world where the planet has been overrun by blind alien creatures that are extremely sensitive to sound — as a springboard for telling a personal story about parents and their relationship with their children. "A Quiet Place Part II," which Krasinski also helmed and served as the sole writer on, was less effective, but still carried over its predecessor's themes about parenthood and survival vs. living while at the same time building out the "Quiet Place" universe.
Thanks to the filmmaker-led approach established by Krasinski, the developing "Quiet Place" spin-off movie has managed to attract the interest of some top-tier storytellers looking to use the franchise's post-apocalyptic world to explore their own ideas and motifs. And although it recently bid farewell to its original director, the spin-off appears to be actively moving forward once again. Here's the latest on the project's status.
When And Where To Watch the A Quiet Place Spin-off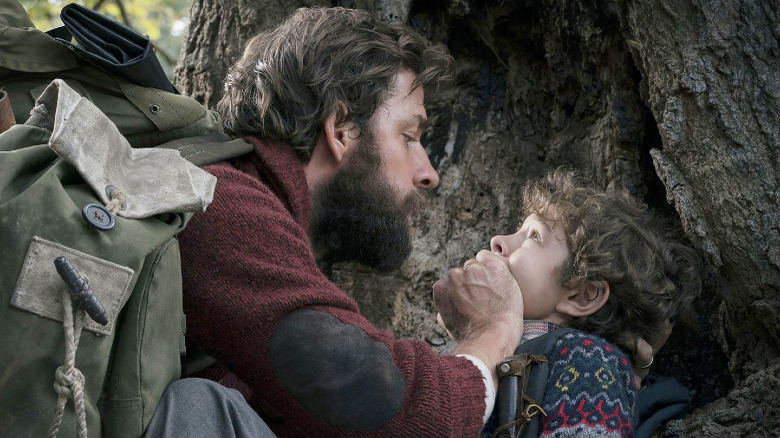 Paramount Pictures
The "Quiet Place" spin-off is being distributed by Paramount (like the other films in the series) and is tentatively slated to open in theaters on March 31, 2023. Both of the previous "Quiet Place" movies debuted exclusively on the big screen and were highly profitable at the box office, so it only stands to reason that Paramount intends to use that same release strategy for the next entry in the franchise.
Box office talk aside, the "Quiet Place" films genuinely benefit from being seen in a theater. With their acute sound editing and mixing, these movies are all the more immersive when experienced with an audience that's as silent as the characters on-screen are most of the time. And while theater-going isn't a viable option for everyone for reasons related to accessibility and/or the pandemic (though one can only hope things will be much better on that front by the time spring 2023 rolls around), the "Quiet Place" spin-off should also be worth checking out on the big screen, if you can and are so inclined.
What We Think the A Quiet Place Spin-off Will Be About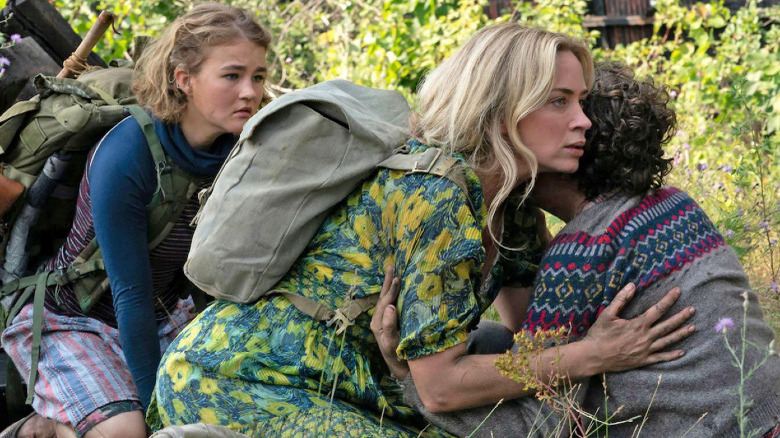 Paramount Pictures
Krasinski's first two "Quiet Place" films centered on the Abbott family, both before and after their patriarch Lee (Krasinski) sacrifices his life to prevent one of the monsters from killing his children. However, the Abbotts aren't expected to play a crucial role (if any) in the spin-off movie, which would instead shift the focus to a different set of characters or, for all we know, a single character elsewhere in the "Quiet Place" landscape.
"A Quiet Place Part II" touched on some intriguing ideas (like the rise of feral humans and small, isolated communities where people have begun to rebuild civilization) that may yet factor into either the spin-off movie and/or the third main "Quiet Place" film, should it come to pass. Then again, the spin-off could also go in an entirely different direction — whether that means examining the initial fallout from the aliens' invasion (much like "A Quiet Place Part II" flashed back to the creatures' arrival from the Abbotts' point of view), exploring a separate story that takes place at the same time as the earlier movies, or something else. No reason to limit one's imagination, right?
What We Know About the A Quiet Place Spin-off Cast and Crew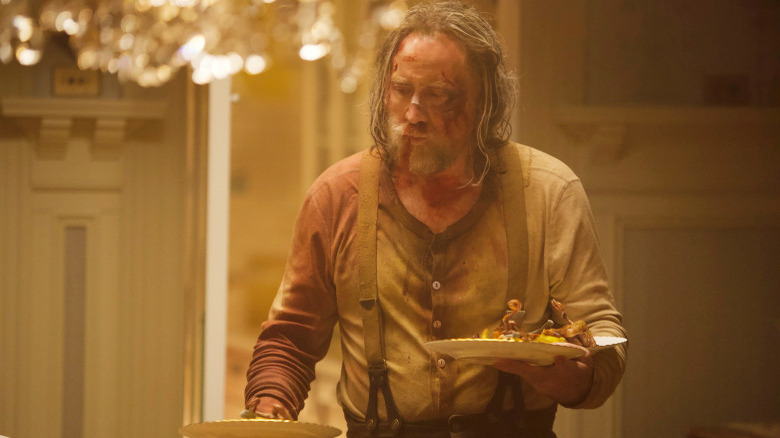 Neon
"Mud" and "Midnight Special" director Jeff Nichols was initially set to write and direct the "Quiet Place" spin-off film based on a story conceived by Krasinski, but he later dropped out to direct his attention to an as-yet-untitled sci-fi project he's developing for Paramount. Nichols has since been replaced by writer-director Michael Sarnoski, the up-and-comer who only just made his feature directing debut on last year's critically acclaimed Nicolas Cage drama "Pig."
Admittedly, it is a little frustrating to see Sarnoski pivot from "Pig" (an inventive, meditative original film) right into the world of franchise moviemaking. On the other hand, he could have just as readily moved on to another indie film after all the praise he's garnered for his efforts on "Pig," so it's possible there was something in Krasinski's pitch for the "Quiet Place" spin-off that really spoke to him as a storyteller who seems interested in exploring how people search for meaning and beauty in their lives. (A task that's all the more treacherous when you're constantly fighting just to survive, like the characters in the "Quiet Place" universe.) Plus, with this being a spin-off, Sarnoski ought to have more freedom to change up the property's formula as he deems fit.