Sony Is Developing Thread From Moon Knight Scribe Jeremy Slater And It Sounds Incredible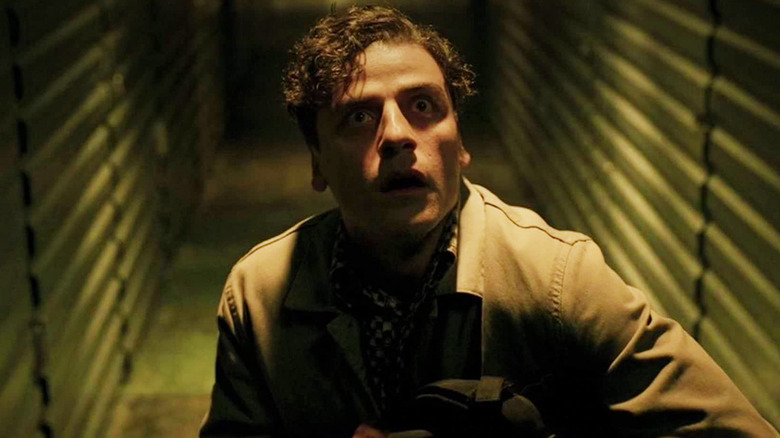 Marvel Studios/Disney+
"Thread" is an original movie that Deadline has described as "'Back to The Future' meets 'Aliens.'" That's all we know about the plot at this stage, but the mere idea of a film that combines two beloved classics about, respectively, time-travel and other-worldly monsters ought to be enough on its own to get most people to sit up and take notice.
It helps that "Thread" already has some big names in its corner. James Wan, Michael Clear, and Judson Scott are attached to produce the movie for Atomic Monster, with Jeremy Slater (who created the "Exorcist" TV show and developed "The Umbrella Academy" for the small screen) set to make his feature-length writing and directing debut on the film. Melissa Russell, who's married to Slater and starred on "The Exorcist," will also serve as an executive producer. 
As it turns out, Russell is a huge "Back to the Future" fan, enough so that she and Slater got married on the Universal Studios Backlot in front of the Hill Valley courthouse set piece from the movie (via The Knot). That may also explain why she's playing a hands-on creative role in Slater's new project, itself partly inspired by director Robert Zemeckis' cherished 1985 sci-fi comedy-adventure.
Jeremy Slater's Career So Far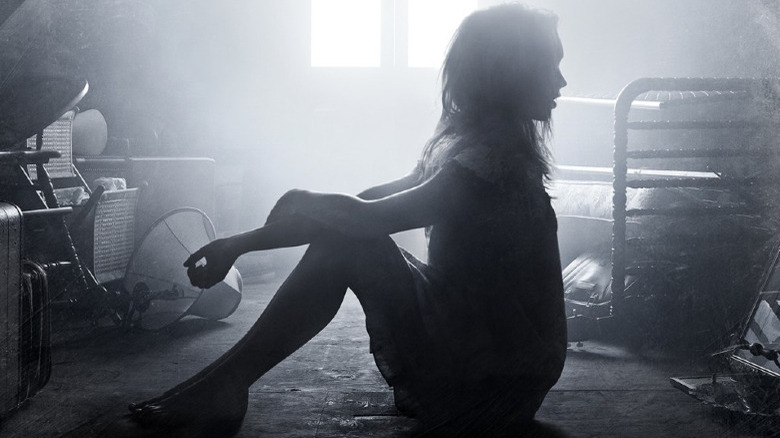 20th Television
Slater has endured his share of career highs and lows since he landed his first official writing credit on the 2015 horror film "The Lazarus Effect." That year also saw the release of director Josh Trank's poorly-reviewed "Fantastic Four" movie reboot, a box office bomb that Slater was listed as a co-writer on. Slater's next two films as a credited writer, "Pet" and director Adam Wingard's live-action "Death Note" movie, didn't exactly fare better and got a middling-to-negative reaction from critics. However, he finally broke through with "The Exorcist" and "The Umbrella Academy," both of which earned positive reviews for their first seasons and brought in even more accolades with their second installments (although low ratings led to "The Exorcist" being canceled after season 2).
Since then, Slater has served as the head writer on Marvel's "Moon Knight" TV show, which is due to arrive on Disney+ later this year. The MCU series stars Oscar Isaac as Marc Spector, an ex-U.S. marine with dissociative identity disorder who transforms into a superhero after becoming the avatar for the Egyptian moon god Khonshu. "Moon Knight" certainly has the makings of an intriguing mix of genre elements — and with a powerhouse like Isaac starring opposite Ethan Hawke as the show's villain, it may yet prove to be a success that keeps Slater's star on the up and up.
"Thread" is in early development at Sony, which has yet to schedule a release date.