Ethan Anderton's Top 10 Movies Of 2021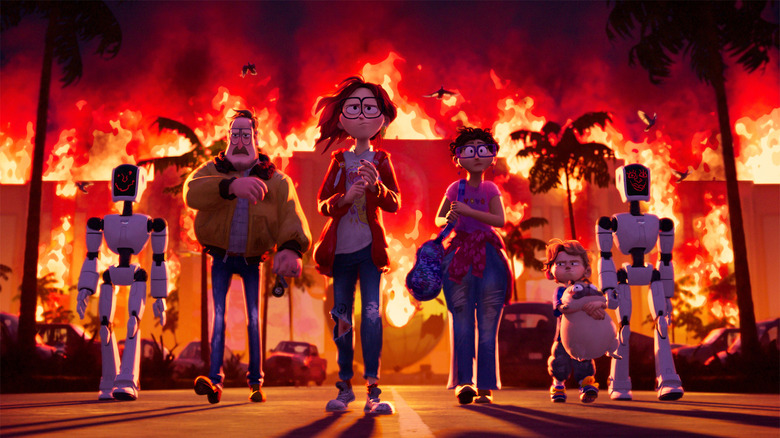 Netflix
The year 2021 was one of the worst of my adult life. On top of all the fresh hell that the world offered every single day, from insurrection to a pandemic that got worse (again), my incredible dad died unexpectedly at the end of January, and the entire year was filled with my family recovering in the aftermath. But others have had it far worse, and I've been fortunate enough to have at least some reprieve from the passing of 24 frames per second. Films, movies, cinema, whatever you want to call it, they've been there for me every step of the way, even at my lowest point. The darkness of the multiplex, the majesty of the arthouse, and the glow of my home theater kept me from losing my mind. Lifting me up with thrills and laughs, blowing my mind with mesmerizing action, captivating my eyeballs with stunning visuals, warming my heart and soul with love, and even thrusting me head-on into confronting my grief and sadness. The movies were there. They always have been, and even though the landscape for the theatrical experience is changing, they always will be. 
Since I'm limited to writing about only the top 10 movies that I loved unconditionally this year, I'd be remiss if I didn't at least tip my hat to some of those movies that didn't make the cut. There's the surprisingly profound and subdued "Pig" starring Nicolas Cage, the tragedy of Benedict Cumberbatch in Jane Campion's "The Power of the Dog," the inspiring sweetness of "CODA," the chilling revenge of "The Card Counter," the delightful short stories of Wes Anderson's "The French Dispatch," the bone-crunching, blood-splattering fun of "Nobody," the high concept tearjearker "Swan Song," and the heartwarming holiday zaniness of "8-Bit Christmas," which packed an emotional gut punch that hit me harder than almost any other movie this year, as strange as that may sound. 
If you need anymore cinema love, make sure you check out the equally passionate top 10 lists of movies from our chief film critic Chris Evangelista, and fellow editors Hoai-Tran Bui and Ben Pearson.
All right, as my father would say, that's enough him-hawing around. Here are my Top 10 Movies of 2021.
10. Barb and Star Go to Vista Del Mar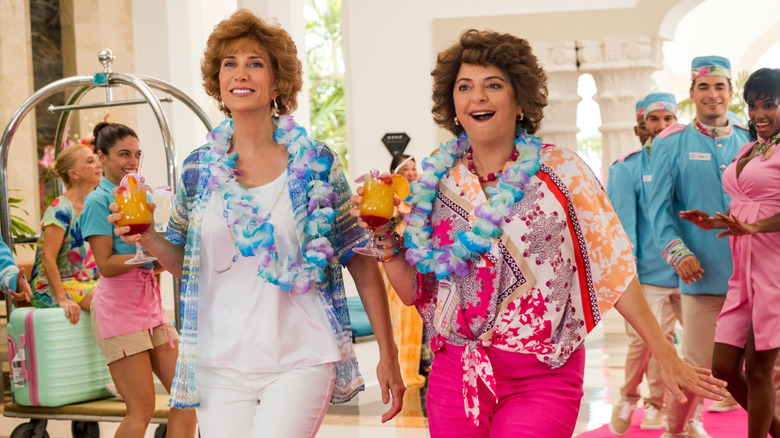 Lionsgate
2021 wasn't exactly a great year for comedy. Studios have abandoned the genre on the big screen for the most part unless there's blockbuster spectacle attached, and some of the best comedies of the year went direct-to-streaming, and not just because of the pandemic. One of the first out of the gate was "Barb and Star Go to Vista Del Mar," part-spoof, part absurdist romantic comedy, and it was easily the most pleasant surprise of the year. 
"Barb and Star Go to Vista Del Mar" is a delightful mix of the spy parody of "Austin Powers," the silliness of "Zoolander," and the friendship and camaraderie of movies like "Romy and Michele's High School Reunion" and "Dumb & Dumber." Kristen Wiig and Annie Mumolo make for the perfect duo, decked out in bright blouses and culottes, and they're vying for the attention of the handsome Edgar Pagét (Jamie Dornan), who is in the midst of helping his dastardly boss plan a massive revenge plot on the resort destination of Vista Del Mar. Jamie Dornan is the most surprising part of this all, and he gives a breakthrough comedic performance that completely changed my perspective on the "Fifty Shades of Grey" franchise star. Studios don't often make comedies like this anymore, complete with musical sequences and talking crabs, and that's a damn shame.
On a personal note, this movie came around when I needed it the most. Two weeks after my dad passed away, this movie was pushed to VOD in mid-February because the COVID-19 vaccine hadn't yet been distributed, and movie theaters had yet to make a proper comeback. In the middle of my family's mourning and overwhelming responsibilities, this comedy came along to give us a little relief, and I haven't been able to get it out of my head.
9. Spider-Man: No Way Home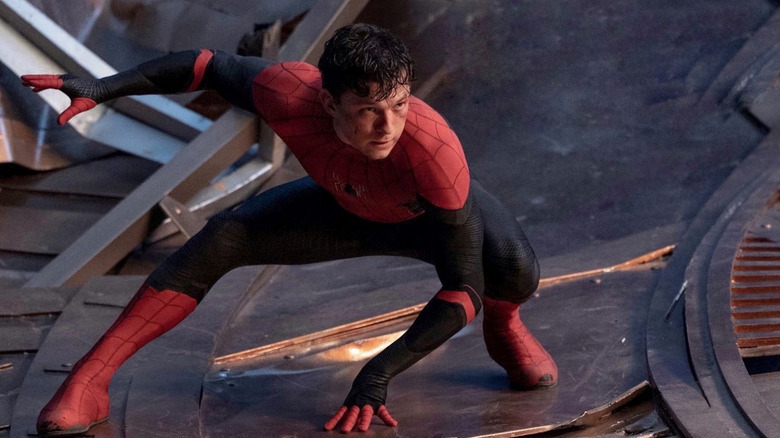 Sony Pictures
This wasn't exactly the best year for Marvel Studios, largely thanks to the underperformance of "Black Widow" and "Eternals" at the box office. But honestly, Marvel's box office failures are still quite successful, and "Shang-Chi and the Legend of the Ten Rings" helped offset that disappointment. However, it's our friendly neighborhood webslinger that closed out 2021 with a bang and is still raking in the dough into 2022. That's because "Spider-Man: No Way Home" is one of the most thrilling big screen experiences of the year, bringing awe-inspiring action and plenty of surprises, including a masterfully emotional and resonant third act that celebrates the legacy of Spider-Man.
"Spider-Man: No Way Home" is Marvel's best use of the recently introduced multiverse concept yet. When Peter Parker asks Doctor Strange to cast a spell that makes (almost) everyone in the world forget the reveal of his secret identity, thanks to J. Jonah Jameson and Mysterio, he inadvertently creates magical mayhem. The complex spell gone wrong rips open the multiverse and suddenly an assembly of supervillains from other universes who learned the secret identity of Spider-Man have entered the Marvel Cinematic Universe, including the likes of Green Goblin (Willem Dafoe), Doc Ock (Alfred Molina), and Sandman (Thomas Haden Church) from Sam Raimi's "Spider-Man" franchise and Lizard (Rhys Ifans) and Electro (Jamie Foxx) from "The Amazing Spider-Man" films. Even with the help of Doctor Strange, it just might be too much to handle for Spider-Man.
However, it's the twists and turns of "No Way Home" that make this a thoroughly entertaining blockbuster. From the arrival of Andrew Garfield and Tobey Maguire as the respective Spider-Men from their own franchise, to the conflict that arises between the MCU's Peter Parker and Doctor Strange when they can't agree on best way to handle this dangerous situation, the story goes in unexpected directions. But it's the emotional beats that come from the story that make this "Spider-Man" sequel swing spectacularly. When the other versions of Peter Parker enter the story, it's not just a gimmick, it comes with the emotional weight of their own universes, creating an immediate bond between the wall-crawling superheroes. It's blockbuster spectacle and masterful storytelling all at once, and that's when Marvel movies are at their best. 
8. West Side Story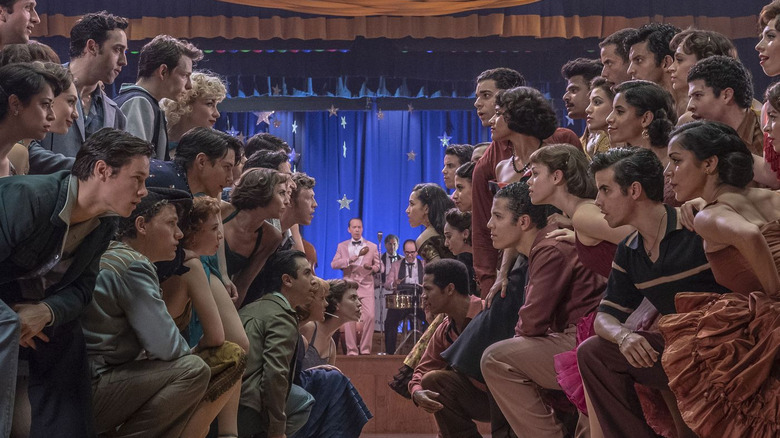 20th Century Studios
Remaking one of the most beloved musicals of all time doesn't sound like the best idea, unless it's in the hands of an iconic filmmaker like Steven Spielberg. With his first musical, the director of "Jurassic Park" will make you wish he spent just as much time breathing new life into song-and-dance numbers as he did revolutionizing blockbuster movies. Spielberg not only respects the classic nature of "West Side Story" by creating an old school musical, but he brings contemporary style and energy to the proceedings, making it feel fresh and familiar all at once. 
Also taking "West Side Story" to new heights is the stellar ensemble cast. Rachel Zegler makes an incredible debut in her first big screen role, providing an angelic voice for Maria. Meanwhile, David Alvarez shines as Maria's hot-headed brother Bernardo, and Ariana DeBose effortlessly belts out tunes and dances her heart out as his girlfriend Anita. Original "West Side Story" cast member Rita Moreno also shines in a repurposed role for the remake. But it's Mike Faist in the tragic role of Riff who takes the cake in a breakthrough performance that is all the evidence you need to know that this guy is going to be a star. 
However, this is a Steven Spielberg movie, and it's his impeccable eye for cinematic storytelling that truly brings "West Side Story" into the 21st century. The way the camera sweeps through the streets of New York and flies through some of the most vibrant musical sequences you've ever seen. Despite being set over 60 years ago, the story (unfortunately) also feels more relevant than ever in today's social climate. Though the concept of musicals is pure theatricality, Spielberg gives this classic an authentic feel that makes you believe people might have actually broken out into song and dance back in 1957. It's an old-fashioned story in a colorful new package, and it couldn't be more phenomenal.
7. Nightmare Alley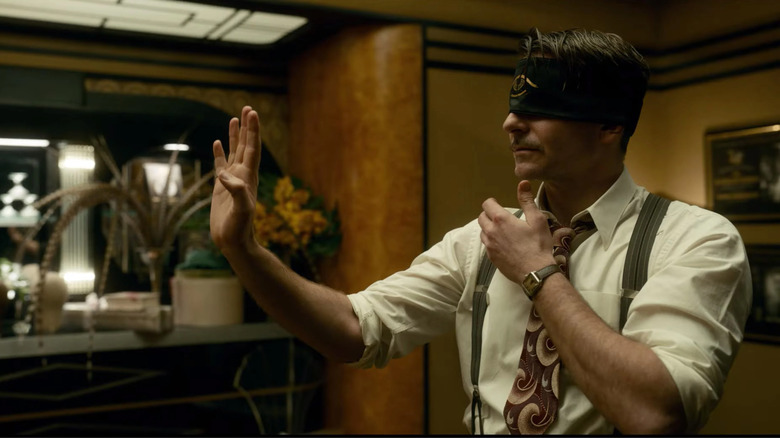 Searchlight Pictures
Remakes may immediately cause endless eye-rolling among cinephiles, but when director Guillermo del Toro is remaking a classic film noir with Bradley Cooper, Cate Blanchett, Rooney Mara, Willem Dafoe, Toni Collette, Richard Jenkins, Ron Perlman, and David Strathairn, you better damn well pay attention.
"Nightmare Alley" tells a classic morality tale that wouldn't be out of place among the best episode of "The Twilight Zone." Though the marketing campaign presented the movie as some kind of creature feature in the seedy world of a traveling carnival, what unfolds is a lesson in humility, faith and trust. Thankfully, del Toro still basks in the darkness of the morally questionable carnival before embarking on a mysterious drifter's rise from rags to riches as a mystifying mentalist. This seedy tale of success in deceptive trickery takes plenty of dark turns, packing ample amounts of suspense and tension.
Aside from Guillermo del Toro's masterful film noir sensibilities, the ensemble cast ignites what's on the page. Bradley Cooper makes for the perfect desperate man, always looking for an angle to get a leg up, never more than one step away from being back in the gutter. Willem Dafoe is the perfect madman responsible for the carnival's most disturbing sideshow, which becomes the backbone of the entire film. But it's the sizzling and sultry Cate Blanchett as Dr. Lilith Ritter who lights up the screen with a single piercing gaze. She's a smokeshow, and if the performance was only her voice, you'd still be hypnotized by her presence. Because of all this and more, "Nightmare Alley" is a twisted cinematic dream.
6. The Harder They Fall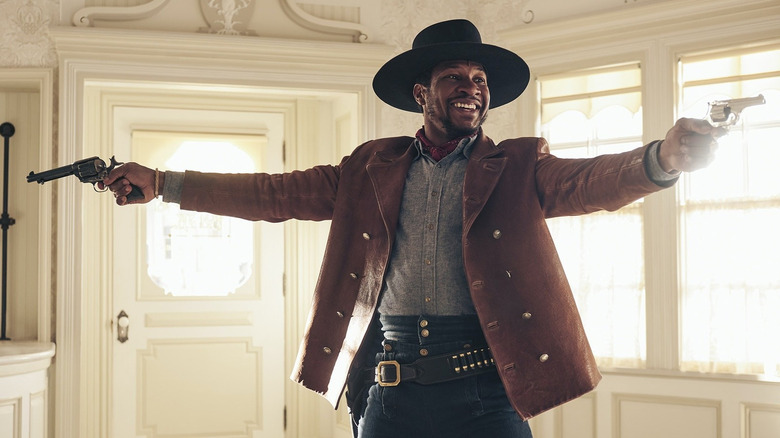 Netflix
Many movies begin by letting people know that what they're about to see is based on a true story. But "The Harder They Fall" begins with text that flatly and firmly says, "These. People. Existed." This is not only a way of letting the audience know that the characters they're about to see existed in real history, but that Black people had an undeniable presence during the classic Western era. And it's a damn shame that we had to wait for Jeymes Samuel's stellar and stylish directorial debut to get a fast-talking, gun-slinging Western with a crackling cast like this.
Jonathan Majors stars as Nat Love, the leader of an outlaw gang who is on a mission to kill the men responsible for the death of his parents when he was just a kid. He's already gunned down everyone except for one man, Rufus Buck (Idris Elba), a real bad man who has just been given a pardon for his crimes in exchange for his old gang taking out a corrupt military officer. Buck is keen on taking over his old criminal stomping grounds, but Love isn't about to let him get comfortable. This results in a blazing, action-packed Western full of bloody violence between effortlessly cool cowboys and cowgirls, from the cocky, smart-ass gunslinger RJ Cyler as Jim Beckwourth to the intimidating Regina King as "Treacherous" Trudy Smith. 
Though the influence of Quentin Tarantino on "The Harder They Fall" is undeniable, Jeymes Samuel brings even more to the table by delivering a Black Western with a different kind of attitude. For example, the hip-hop infused soundtrack makes outlaw gangs strolling into town on horseback look infinitely more cool than they ever have before. Seeing the Old West through the eyes of Black characters paints a whole new picture, especially when one of the gangs has to venture into a white town called Maysville. On top of being populated by hoity-toity citizens, the entire town itself is literally white, making for quite the visual juxtaposition. "The Harder They Fall" doesn't just fall into the Western genre, it drops into it like a bomb. 
5. tick, tick...BOOM!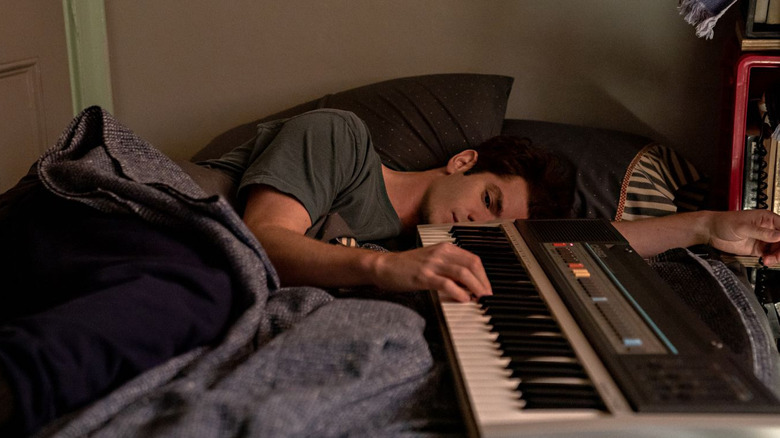 Netflix
Even though there's been a lot of backlash surrounding the ever-present popularity of "Hamilton" creator and star Lin-Manuel Miranda, his directorial debut with the adaptation of Jonathan Larson's autobiographical stage musical of the same name proves that we need to keep him around, as long as it counts out the rapping every now and then.
"tick, tick...BOOM!" follows Andrew Garfield as Jonathan Larson, the creator of what would become the Broadway sensation known as "RENT." But this isn't about how he crafted the revolutionary musical about the AIDS/HIV epidemic. This is about Larson grinding away at a musical called "Superbia" that he's been working on for nearly a decade, and it's one of the most exhilarating and touching films about following your dreams without compromise. It's auto-biographical, filled with self-reflective humor and observations peppered throughout in the form of a recreation of the "tick, tick...BOOM!" stage show that frames the entire story, but it's elevated to something special thanks to the impeccable musical numbers throughout the city streets, rehearsal studios, and both dismal and upscale apartments of New York City, not to mention the iconic Moondance diner as a prominent location.
With Miranda's direction, this musical soars, but it's Garfield who makes it sing, literally and figuratively. Not only does he have an amazing voice, but the energy he brings to "tick, tick...BOOM!" goes from tremendously joyous to heartbreakingly forlorn. From the opening musical number "30/90" with Garfield banging away on the piano to the emotional powerhouse performance of "Why," Garfield is astounding, and the songs are brilliant too. I'll take this over a traditional biopic any day of the week and twice on Tuesday.
4. Spencer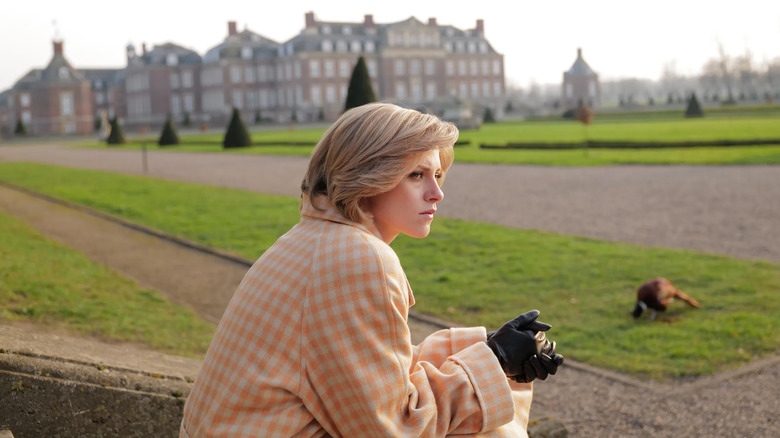 NEON
If you'd told me at the beginning of 2021 that I'd be over the moon for "a fable from a true tragedy" about Princess Diana, I'd have bowed mockingly and used a Monty Python-esque British lady voice in the process. But "Spencer" surprised me by being a haunting portrayal of Diana's life among royalty that isn't merely a pity party for the woes of upscale, regal life in the perpetual spotlight. Reminiscent of "The Shining," director Pablo Larraín has crafted a tale that feels more like an eerie horror film than a biographical drama. 
Kristen Stewart isn't necessarily giving us a dead-on portrayal of Princess Diana, but her breathy, uneasy performance fits squarely within this heightened story of overwhelming pressure, unfair demands, and insincere nuptials. She always looks ready to shatter, barely standing up for herself in the face of politely rude royalty. Adding to the air of horror is Timothy Spall as Major Alistar Gregory, who always seems to be peering around every corner and door while trying to keep Diana from falling out of line in the most formally intrusive way possible.
What makes "Spencer" linger on the mind for so long is the atmospheric cinematography that surrounds Stewart's guarded Princess Diana. Whether it's the long hallways of the regal royal mansion, the rundown remains of Diana's childhood house, or the foggy fields between them, every setting sets the stage for the horror within. That's only enhanced by the ominous score provided by composer Johnny Greenwood. All of that makes the film's joyful finale set to the tune of "All I Need is a Miracle" by Mike & The Mechanics that much more of a relief. Even if "Spencer" isn't an accurate portrayal of Princess Diana's time spent among the royal family, it's a layered, troubling story just the same.
3. Mass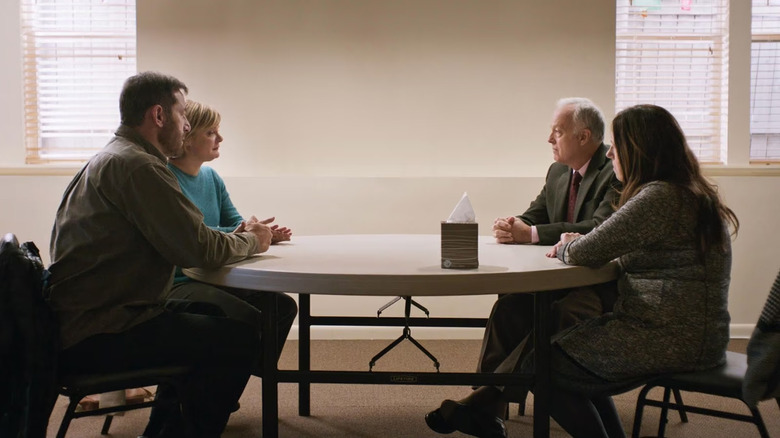 Bleecker Street
Honestly, I can't believe that awards season hasn't latched on to the emotionally charged directorial debut of Fran Kranz. "Mass" debuted at the 2021 Sundance Film Festival, telling the story of four parents meeting in a small church community room to hash out unresolved details and feelings in the wake of a school shooting involving both of their kids. One of their kids was a victim in the tragedy, the other was the shooter. The tension is palpable, thanks to four emotionally charged performances by Jason Isaacs, Martha Plimpton, Ann Dowd, and Reed Birney and a sharp script, also written by Fran Kranz.
You might think that "Mass" is an agenda-driven film simply because of the subject matter. But this is a character-driven movie that focuses on the turmoil that a school shooting has brought upon these parents. The few movies that have focused on such a horrific event often portray the obvious tragedy of it all, but "Mass" digs into the aftermath like no other movie has. Without ever being sympathetic to the shooter, the film reveals a new perspective on the trauma by showing how the parents of the shooter are impacted. It's heart-breaking in a completely different way, as Dowd and Birney express the difficulty of reconciling the love for their son with his horrific actions. On the other end, you have Isaacs and Plimpton, who want retribution and go from having no regard for their pain to crying and embracing with them. 
"Mass" unfolds almost entirely at a table with all four parents talking through the nearly two-hour runtime. But the movie flies by as they run through the gamut of human emotion, anger, joy, sadness, regret, fear, shame, and everything in between. It's deceptively simple, and it's quite a harrowing cinematic experience. It's just a shame that we're living in a time when people aren't exactly champing at the bit for such a tragic drama.
2. Licorice Pizza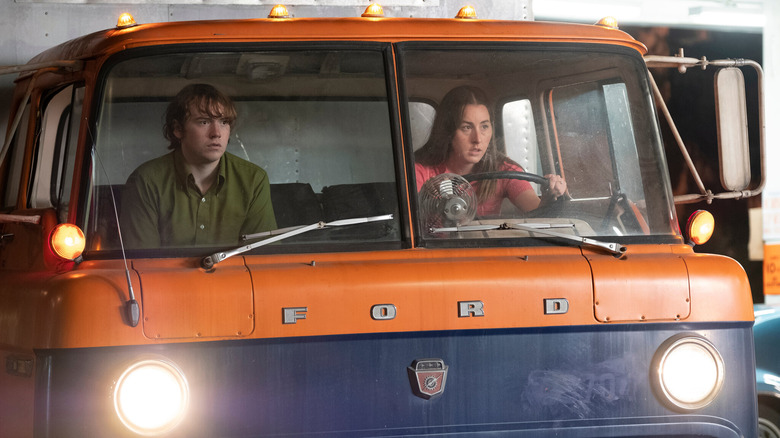 United Artists
Stories of young love have been part of motion picture history since light first shined through celluloid. But no one has given us a blossoming romance quite like director Paul Thomas Anderson with "Licorice Pizza." On the surface, you might think this is a coming-of-age movie, but the romance between 15-year-old Gary Valentine (Cooper Hoffman) and 25-year-old Alana Kane (Alana Haim) isn't one where either of the characters truly comes of age. Instead, what we get is a whirlwind love story full of questionable decisions that goes back and forth between seemingly true love and young, fleeting affection. It's electric, enchanting, and, at times, totally and delightfully off the wall.
The movie unfolds in Los Angeles in 1973 across a variety of schemes from young, charismatic actor Gary Valentine, who is always grabbing hold of the next big trend, whether it's luxurious water beds or the resurgence of pinball machines. He oozes confidence as he tries to woo Alana Kane, who seems to have a difficult grasp on adult life, and not just because she's dating a 15-year old kid. The chemistry between these two mesmerizing, and you can't help but root for them to figure their lives out, even as they make some of the worst choices in their young lives. Whether they're enamored with one another or at each other's throats, this is young love, warts and all. That includes plenty of tangents, such as a memorable supporting turn by Bradley Cooper as the off-the-hinges Hollywood producer Jon Peters, bringing the right amount of crazy that P.T. Anderson always manages to fit into every one of his movies. Did I mention that the soundtrack is amazing too? 
1. The Mitchells vs. The Machines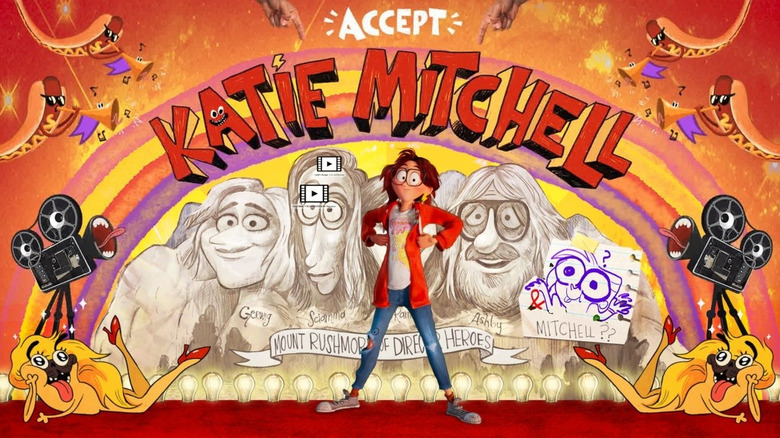 Netflix
Who would have thought that a dysfunctional family fighting in a robot apocalypse could double as a love letter to cinema, but here we are with the exuberant, colorful explosion that is "The Mitchells vs. The Machines."
Katie Mitchell (voiced by Abbi Jacobson) is an aspiring filmmaker anxious to get out of Michigan and start marching her way through film school. For years she's been clashing with her father (Danny McBride), who doesn't understand her obsession with the technology of making movies on her computer with her adorably goofy dog Doug the Pug and dinosaur-obsessed brother Aaron. But her entire family must work through their differences when an army of artificially intelligent robots start rising up against humanity, resulting in a cross country apocalyptic adventure that's entirely framed within the cinema-loving mind and artistic style of our main character.
Taking a cue from "Spider-Man: Into the Spider-Verse," director Michael Rianda uses an animation aesthetic that combines the texture of colorful sketches with stylized computer animation to make for another unique visual feast that stands out from the typical Pixar and DreamWorks fare families have come to expect. From the amusing and eye-popping Katie-Vision to the warped character designs, this movie is full of life in every corner of the frame. But it also packs a hefty heart with a not-so-veiled metaphor for parents accepting their kids, no matter how different they might be. "The Mitchells vs. The Machines" doesn't give us a perfect, fairytale family, but rather a dysfunctional family who doesn't always have to get along to love and respect each other. In a year when many of us were forced to spend much more time at home with our families than we're used to, I don't think you could ask for a better message.