Atlanta Season 3 Teaser: Let's Get Weird, Mysterious, Kind Of Disturbing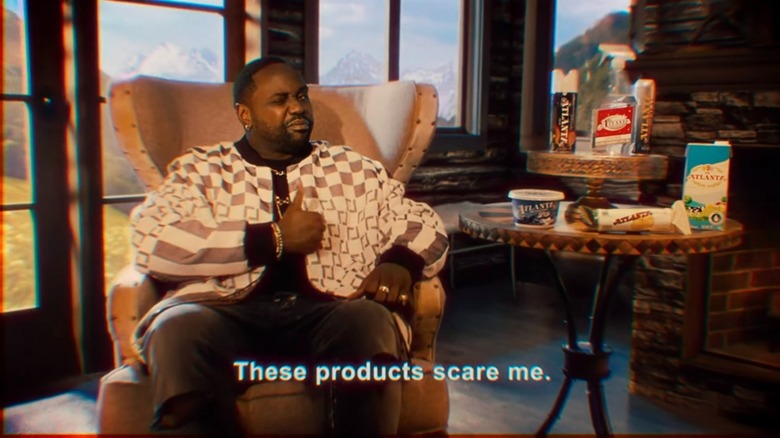 FX
The best show on television (an objective measurement rigorously debated, tested, and voted on by ... me!) is almost back and it looks to be as weird, idiosyncratic, abrasive, and entertaining as ever — if not even more so. Fans of FX's "Atlanta" need no reminder of just how long we've all been waiting for the next season of the smash-hit Donald Glover series to finally land on our TV screens. Following the rapidly-rising exploits of Brian Tyree Henry's rapper Paper Boi and friend/manager Earn (Glover), the second season left us on the cusp of the Atlanta crew's expansion into touring on the other side of the pond. Given the hours and hours of mischief wracked up by the cast in the stifling, humid heat of Atlanta, Georgia, we could only imagine the antics and culture shock our favorite characters would inevitably encounter throughout Europe. The first trailer took a low-key and fascinatingly horror-tinged approach (please, God, give us more episodes in the style of "Teddy Perkins") in giving fans their first look at what's to come, and the most recent footage more or less played things straightforward, teasing the various plotlines, story arcs, and hilariously fish-out-of-water situations that season 3 will focus on.
This latest trailer is, well, definitely different, at least. Seriously, I won't even belabor the point by trying to describe it any more than this article's header image already does. Check out the new footage below.
Atlanta Season 3 Trailer
If it seems like every social media influencer or celebrity is on that insufferable #RiseAndGrind mentality these days, even in the midst of a pandemic, then don't worry — because the team behind "Atlanta" have apparently noticed that, too. I've tried and failed on multiple occasions to accurately describe what "Atlanta" is "about" to anyone who'll listen to my recommendations, which is only an even greater part of the show's appeal. The overarching plot is about a pair of cousins and their friends attempting to gain a foothold in the Atlanta music industry while struggling to make ends meet, sure, but that description sheds absolutely no light on the writers' merciless tendency to skewer racial and social politics, current events, celebrity worship, and so much more. But don't let that give you the mistaken impression of a preachy and condescending show, either, as some of the absolute best episodes include run-ins with a stubborn alligator, a Black Justin Bieber (yes, you read that correctly), and an episode-long ordeal about trying to get a simple haircut.
This newest trailer puts commercialism at the forefront, literally dropping the "Atlanta" cast into a cloying, way-too-peppy advertisement with the show's official logo branded on all the products. All Earn, Paper Boi, Darius, and Van can do is gawk in sheer disbelief. It's an off-putting, slightly disturbing, and altogether great piece of marketing showing off all the creativity and spark we've come to love and appreciate in this show.
"Atlanta" makes its grand return to FX on FX and Hulu on March 24, 2022.