Only Murders In The Building Season 2 Cast Somehow Gets Better, Adds Shirley MacLaine And Amy Schumer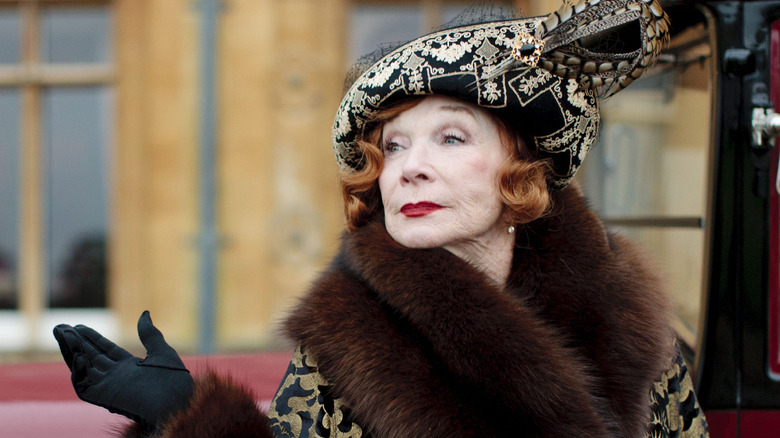 ITV
Hulu's "Only Murders in the Building" was one of those series that seemed to fly under the radar until, all at once, it felt like everybody started tuning in for the murder-mystery hijinks at the Arconia. Stars Steve Martin (who also co-created the show with John Hoffman) and Martin Short have since received individual SAG nods for their acting in season 1, with their co-lead Selena Gomez landing a joint nod only as part of the series' ensemble. That feels like a disservice given how essential Gomez is to the show's uniquely comforting mix of comedy, mystery, and pathos ... but I digress.
Anyway, the announcement of this year's SAG nominees gave Short the chance to offer an update on "Only Murders in the Building" season 2, which is now in production on its third and fourth episodes. In doing so, he also revealed two brand-new cast members who will be checking into the Arconia (literally or figuratively) when the show returns (via Deadline):
"Before Christmas, [I shot scenes with] Shirley MacLaine and Amy Schumer. The quality of actor that this show is attracting makes it endlessly fun to go to work."
He also gave a shout-out to Martin and Gomez, along with the show's writing staff:
"Steve and I have a long history and Selena is a brilliant addition to the show, but then what fuels it is this compelling whodunit. You have the two going on at the same time and then you add the obsession with podcasts. I think all the stars lined up in the right direction to make this something that people wanted to see, and enjoyed seeing, and kept wanting to see, for the comedy and also the mystery of it."
The More the Merrier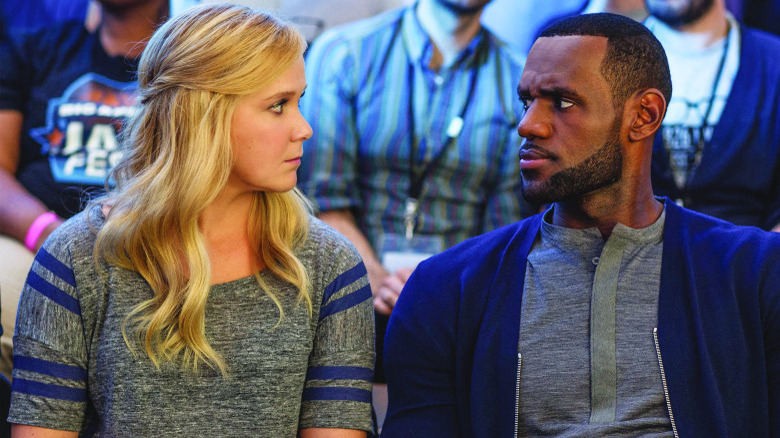 Universal
"Only Murders in the Building" season 1 centered on three residents at the affluent Arconia apartment building in Manhattan's Upper West Side — former '90s detective TV star Charles Haden-Savage (Martin), washed-up Broadway director Oliver Putnam (Short), and Mabel Mora (Gomez), a young woman renovating her aunt's unit in the building — who bond over their shared love of true crime podcasts, which in turn inspires them to investigate the suspicious death of one of their neighbors. As /Film's Hoai-Tran Bui has put it, "Each mystery unravels with a fizzy, stylish pop, making 'Only Murders in the Building' out to be one of the most entertaining and most addicting new shows this season. And we haven't even started talking about the coats."
An Oscar-winning screen legend like Shirley MacLaine (star of "The Apartment," "Terms of Endearment," and other dramedy classics) and a modern comedy superstar like Amy Schumer (who's also writing, directing, and starring in a new comedy series titled "Love, Beth" for Hulu) should make for excellent additions to the "Only Murders in the Building" cast in season 2, no matter who they end up playing. "Paper Towns" and "Suicide Squad" alum Cara Delevingne will also join the fun as Alice, an art world insider who gets tangled up in the latest murder-mystery involving the residents of the Arconia.
Last but certainly not least, Short confirmed that Nathan Lane's Teddy Dimas will also be back for season 2 after Charles, Oliver, and Mabel blew the lid off his illicit jewelry business (and by "illicit," I mean of the grave-robbing variety) in season 1. How will he figure into the equation? We'll just have to wait and see until "Only Murders in the Building" season 2 begins streaming sometime later this year.