Batgirl Movie Adds Rebecca Front, Corey Johnson, And Ethan Kai To The Cast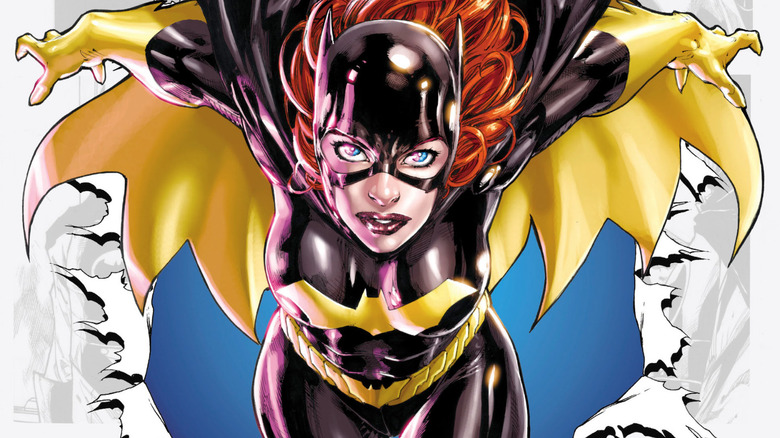 DC Comics
It's the Bat-Family's world, and we're just living in it. This year alone will see Robert Pattinson suit up for the first time as the Caped Crusader in Matt Reeves' Elseworlds-style DC film, "The Batman," before Ben Affleck and Michael Keaton reprise their respective versions of the Dark Knight in the fall's multiversal DCEU adventure, "The Flash." Keaton will also reportedly return as Bruce Wayne and his alter ego in Warner Bros. and DC Films' upcoming "Batgirl," with "In the Heights" breakout star Leslie Grace headlining as Barbara Gordon and J.K. Simmons reprising his role as her dad, Gotham City's Commissioner Jim Gordon, from "Justice League." (And let's not forget that Javicia Leslie is also playing Ryan Wilder on the small screen in The CW's Arrowverse series "Batwoman.")
With production now underway on "Batgirl" in Glasgow, Scotland, The Hollywood Reporter has revealed three more cast members in the forms of Rebecca Front ("Avenue 5"), Corey Johnson ("The Mauritanian"), and Ethan Kai ("Emmerdale Farm"). There's no word yet on who they're playing in the film, but they join an ensemble that also includes Brendan Fraser (all hail the Fraser-ssance!) as the super-villain Firefly. As for Keaton, his involvement was seemingly all-but confirmed this month by leaked photos from the "Batgirl" set, which featured street art of Batman in Keaton's likeness (and with Robin no less).
All in the Bat-Family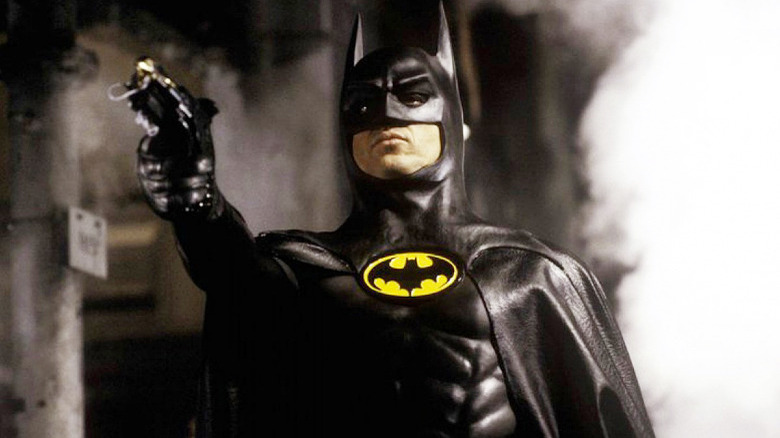 Warner Bros.
"Bad Boys for Life" directors Adil El Arbi and Bilall Fallah are calling the shots on "Batgirl" from a script by Christina Hodson, making this the second superhero project the duo have worked on after their efforts behind the camera on Disney+'s incoming "Ms. Marvel" series. Hodson's no stranger to the world of costumed crime-fighters either, having previously written the DCEU's "Birds of Prey" film and the as-yet-unreleased "The Flash."
The downside to having "The Batman" and all these other upcoming Bat-Family movies take place in different universes is that it means we won't get to see Grace and Pattinson's superheroes share the screen or, since we're just throwing out ideas for fun, a reality-crossing Batman team-up film where Keaton, Affleck, and Pattinson join forces in the style of "Spider-Man: No Way Home." (I'm picturing something like "Only Murders in the Building," with Battinson as the Selena Gomez to Batfleck and Beaton's Steve Martin and Martin Short.) But at the same time, that does free up these movies to do their own thing without having to worry too much about story continuity or maintaining a consistent visual style. And so far, that approach has worked much better for DC than its attempts to emulate the MCU model, so there's no reason to change course now.
"Batgirl" will debut as an HBO Max exclusive on an as-yet-unannounced date.