Euphoria Set A Record For HBO Max With Its Season 2 Premiere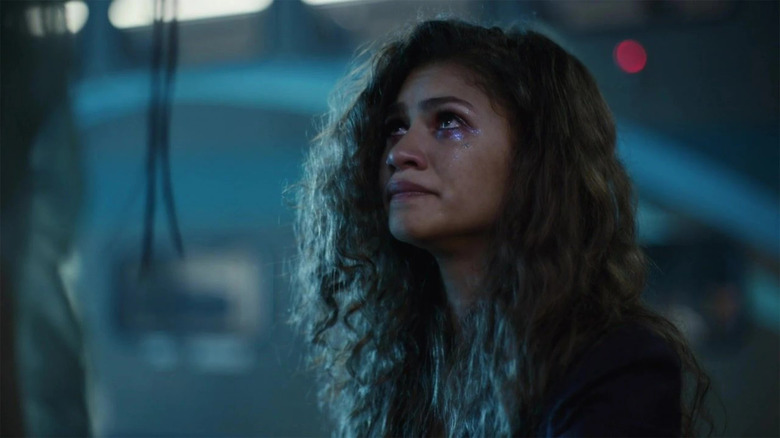 HBO Max
She's back, boys. Yes, I'm talking about "Euphoria," the queen of our little HBO-loving hearts. It has been nearly four years since the teen drama based on an Israeli series first aired, stole our shine, and got us hooked, much like our favorite addict, Rue (played by the impeccable Zendaya). That said, it should come as no surprise that when season 2 premiered on Sunday, January 9, it broke a viewing record for the streamer.
According to Deadline, HBO Max revealed that "Euphoria" raked in a whopping 2.4 million viewers across all of its viewing platforms on Sunday — which makes the premiere the highest performing episode for the service across all titles since it launched in May 2020.
The season 2 premiere had a digital viewership that was nine times higher than its season 1 predecessor, according to HBO Max. The show debuted in June 2019 via HBO Now and HBO Go, and the streamer claims it received 577,000 views upon air, which later grew to 1 million with replays. Additionally, HBO Max also revealed that the season 1 premiere and eight of the other 11 available episodes of the series held the majority of their top 10 on Sunday night.
The Premiere Was So Popular ... HBO Max Crashed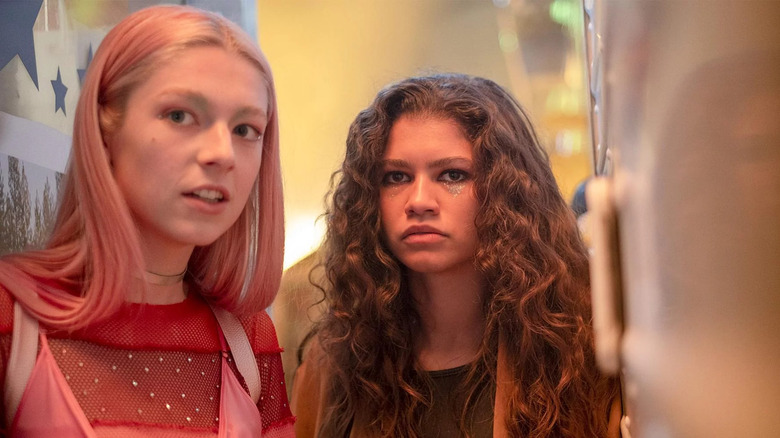 HBO Max
Around 9 P.M. Sunday night when the episode was supposed to go live for Max users, fans were quick to jump on Twitter and complain about the platform crashing when they tried to watch — so it's no surprise that the premiere knocked it out of the park when it comes to views. Like I said, it has been a long time to wait for season 2, and it almost seems like us "Euphoria" fans were going feral for it by the time Sunday rolled around. Me included, of course!
Plus, the premiere was actually worth the wait and the fuss. It was high-octane fun, a mysterious little thriller, and a shot to the heart possibly stronger than any drug taken in the series itself. I don't think I've yelled at my TV that much in a very, very long time and I've never been the better for it. I'm so ready to see what spirals we will go down this season, and I'm already a bit terrified for almost everyone, if I'm being completely one hundred with you all. 
"Euphoria" was created, written, directed and executive produced by Sam Levinson in partnership with A24. It is based on the Israeli series of the same name and focuses on "the intertwining lives in the town of East Highland, where 17-year-old Rue (Zendaya) must find hope while balancing the pressures of love, loss and addiction."
The series also stars Hunter Schafer, Jacob Elordi, Sydney Sweeney, Alexa Demie, Barbie Ferreira, Nika King, Eric Dane, Angus Cloud, Algee Smith, Maude Apatow, Javon Walton, Dominic Fike, Storm Reid and Austin Abrams.